When we moved to Texas, chose a big corner lot and built our first house, I had no idea how entirely in love with it I would fall. The process of turning it from walls and floors into a cozy, family-friendly home filled with love and inspiration has been a joy. Sometimes a really slow adventure, but always fulfilling. I adore collecting things, finding the just-right place for them, then smiling every time I catch them in the corner of my eye. Creating a home is a really beautiful experience.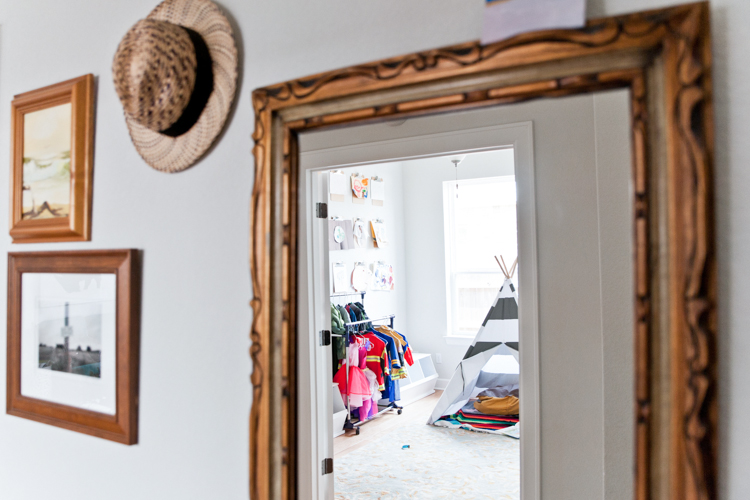 I was flattered and excited when I was invited by Glitter Guide to share my home, along with some thoughts, on their site and with their readers. I quickly made mental note of a couple unfinished projects that I'd need to nail down before the photoshoot (basically the entire patio room that had sat empty as I worked slowly on skim-coating the walls for four months.) I also was excited to be able to capture a new phase of our home's becoming–a little further along the process than this home tour I did for Design Mom last year.
Funny thing, looking back through those photos I did then, I remember feeling like things looked pretty finished, but this updated tour made me even more aware of the journey a home goes through on its way. I might venture to say that it never actually arrives at finished if you're going about it correctly, because as the kids grow and change, and the family dynamic ebbs and flows, the way different spaces need to be used will also change. Putting together a home is probably a lifelong process of learning and adjusting and doing that some more.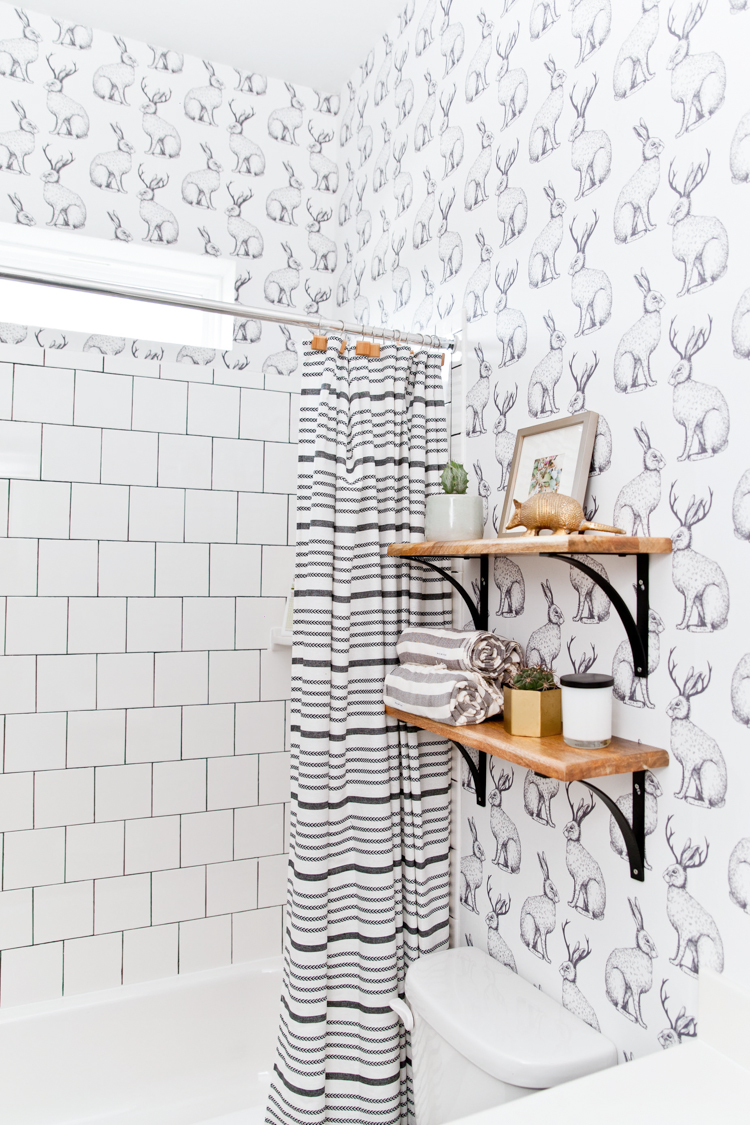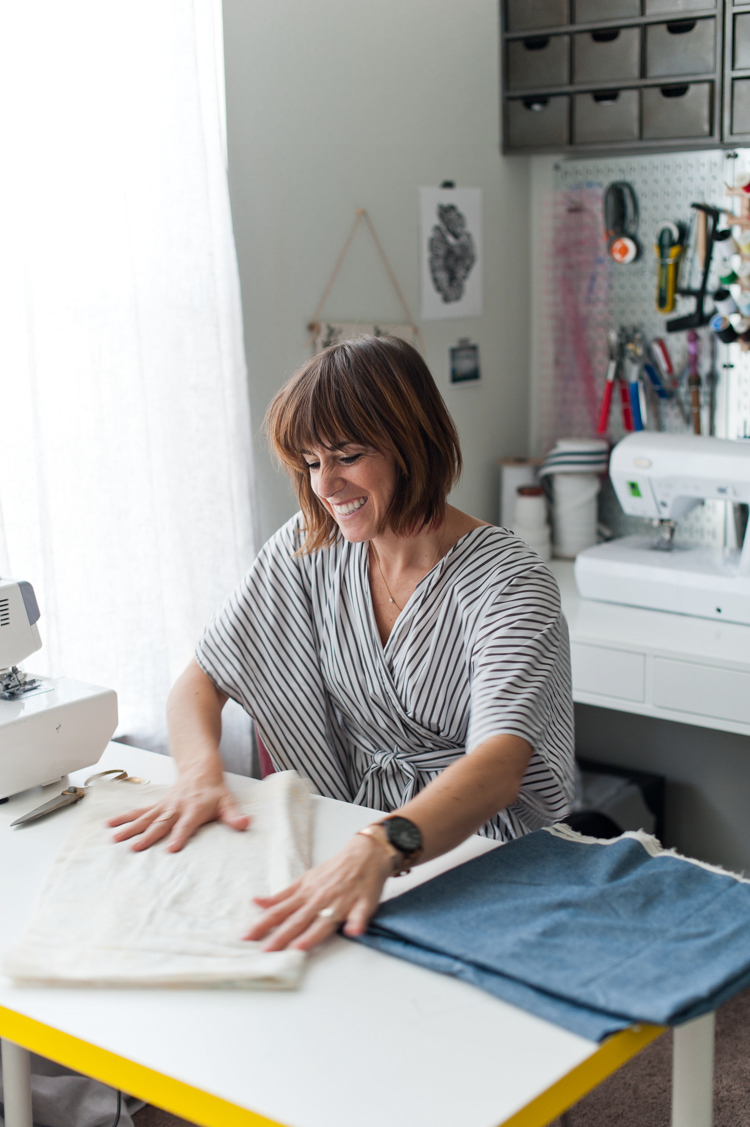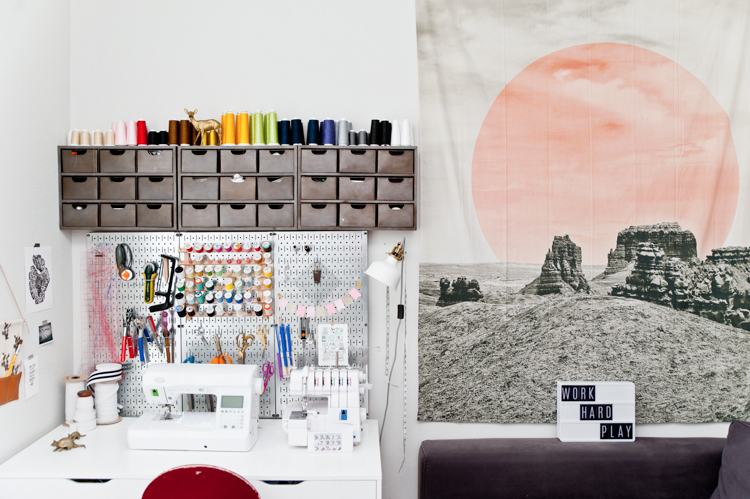 One bit of advice, if I am to offer any specifically related to home decorating, is to choose things that you really love. Things you love that might be different from what seems on-trend, popular, or beloved by anyone else. That may take some initial work of figuring out what it is that you do love, but it will be worth it. What are you drawn to regularly, what feels like home when you see it in the store, or on pinterest?
Also, decide what the purpose of a room will be as you begin decorating. If it's a room to relax and watch tv, you'll need comfortable lounge furniture. If it's a bedroom that will also serve as a study area, make sure there is room for a bed and desk. When you want your sewing room to double as a guest room, like we do, you might choose a fold-out sectional as the couch and make sure the desks and chairs are easily cleared off for company.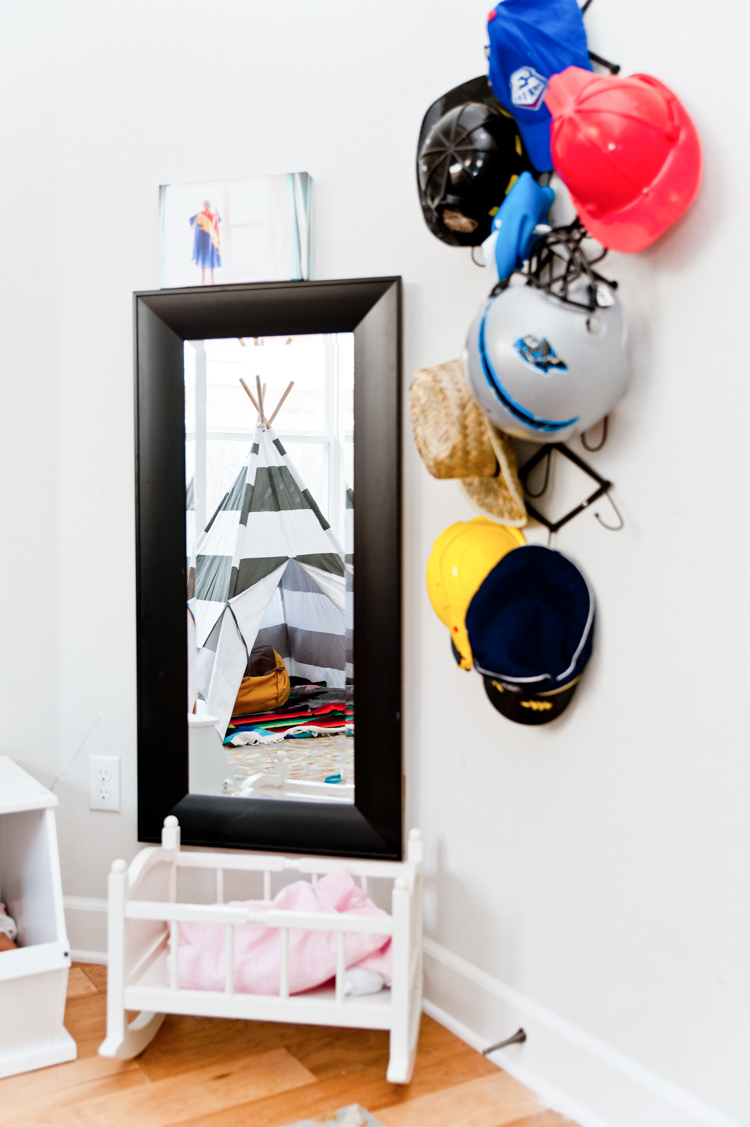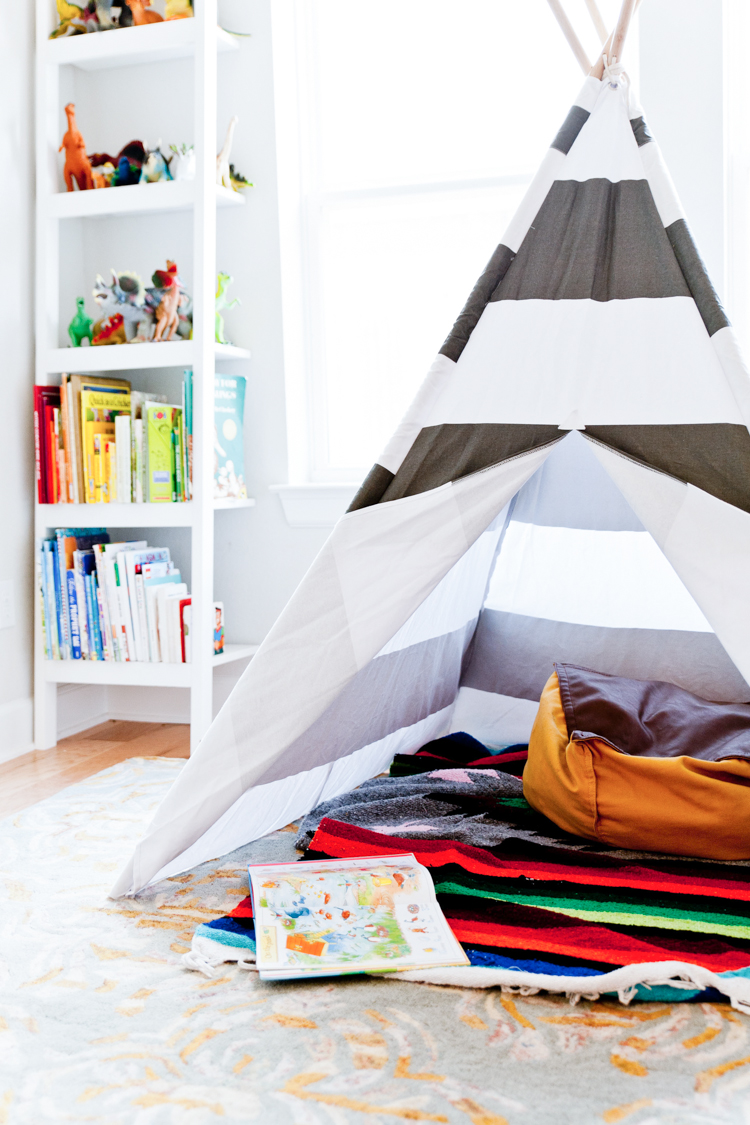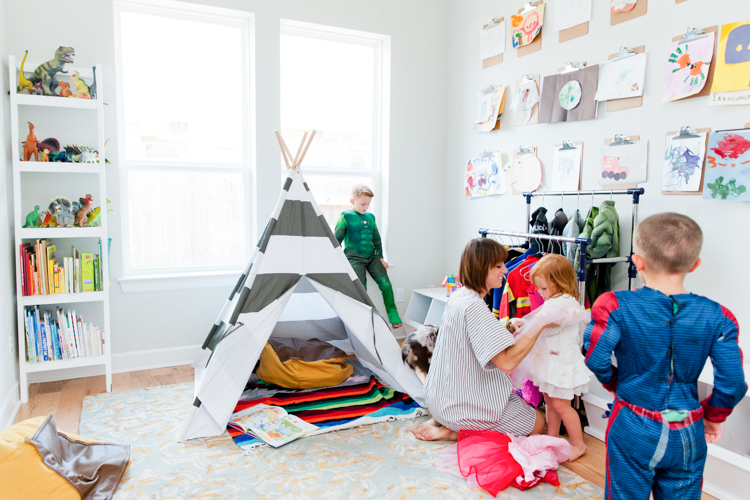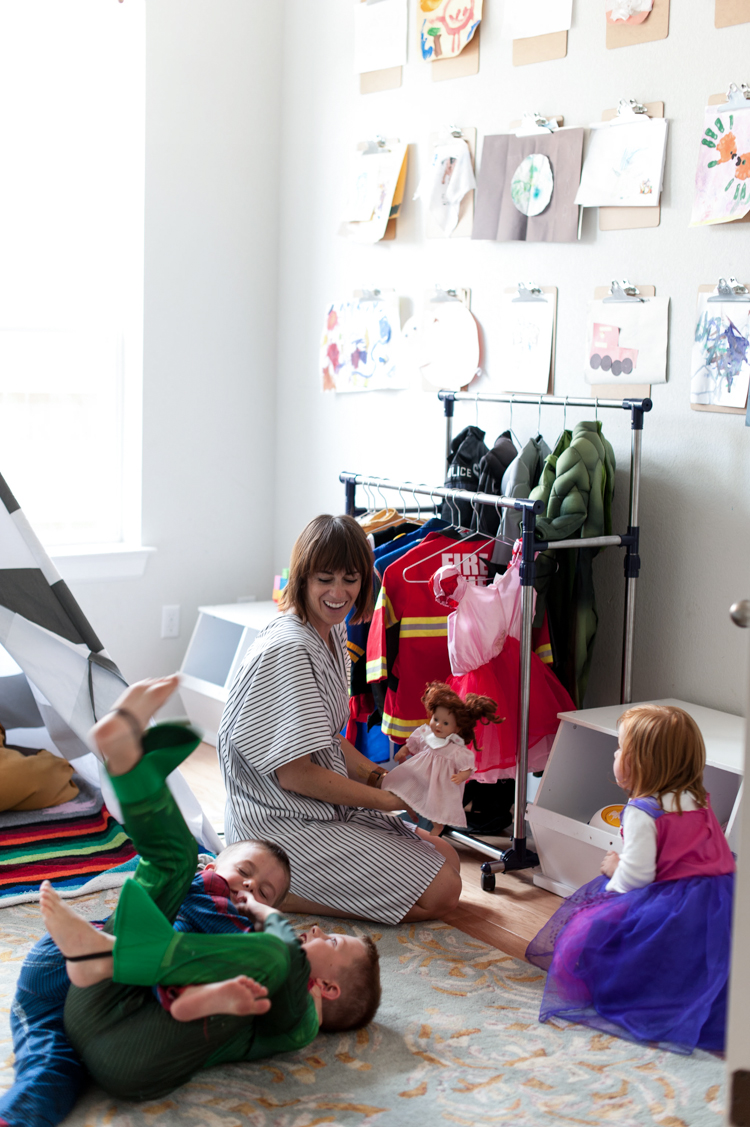 Another piece of decorating advice I might offer is to start with the overall vision, but work through it in pieces.
I love collecting thing for my home in odd places, on vacation, at the thrift store, and browsing craigslist. It is so helpful if I have already decided on an overall plan for a space, because I will recognize the pieces I need when I see them!
The leather chesterfield in our living room was perhaps my greatest craigslist find of all time, and it came after having decided months before I wanted a brown leather chesterfield in that room. Every time I hopped on to search I knew exactly what I was looking for and when it popped up I wasted no time claiming it, then borrowing a truck and racing downtown to collect it.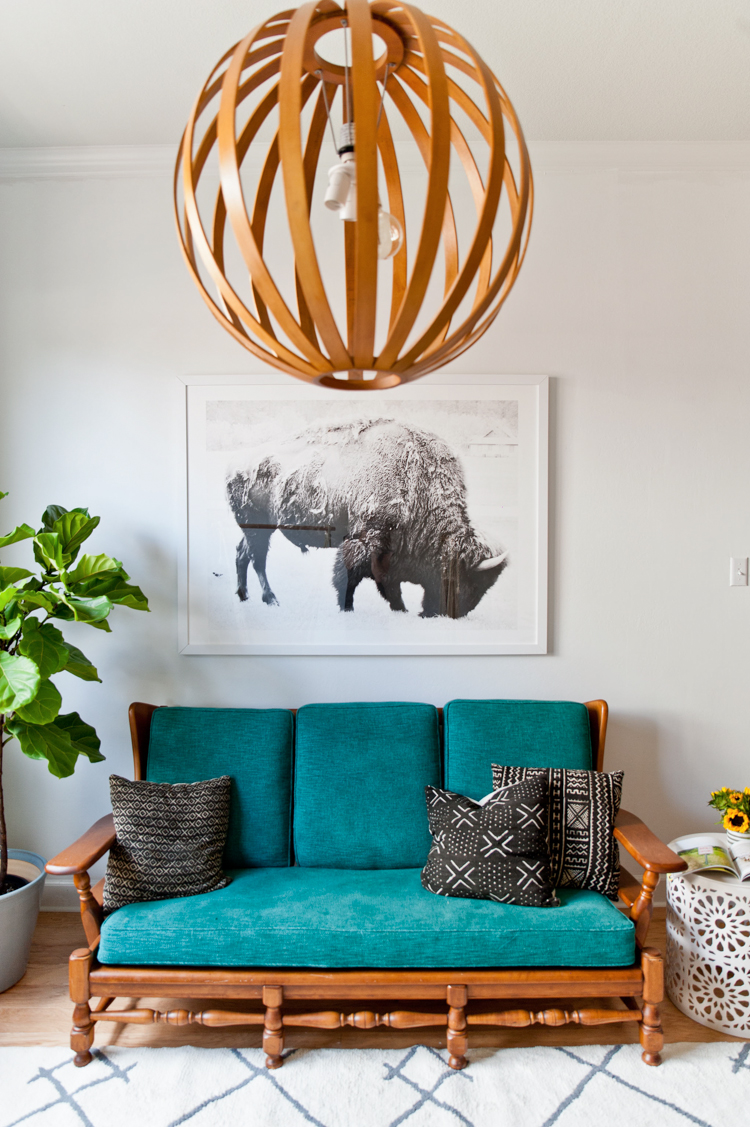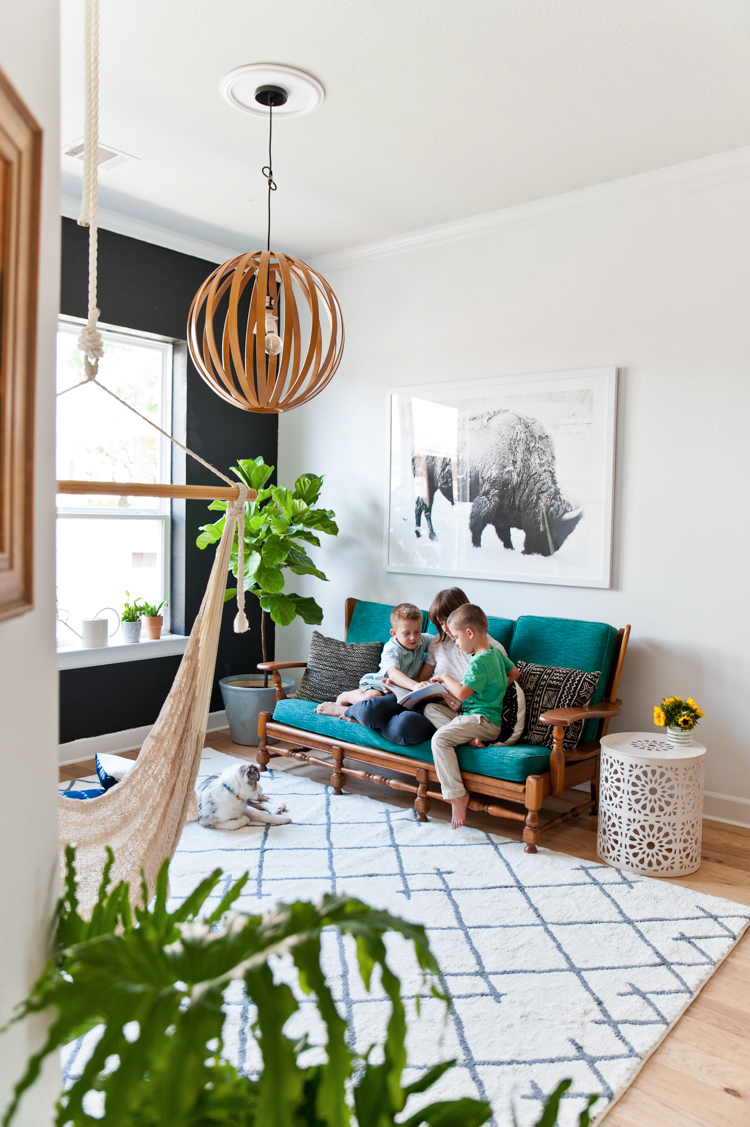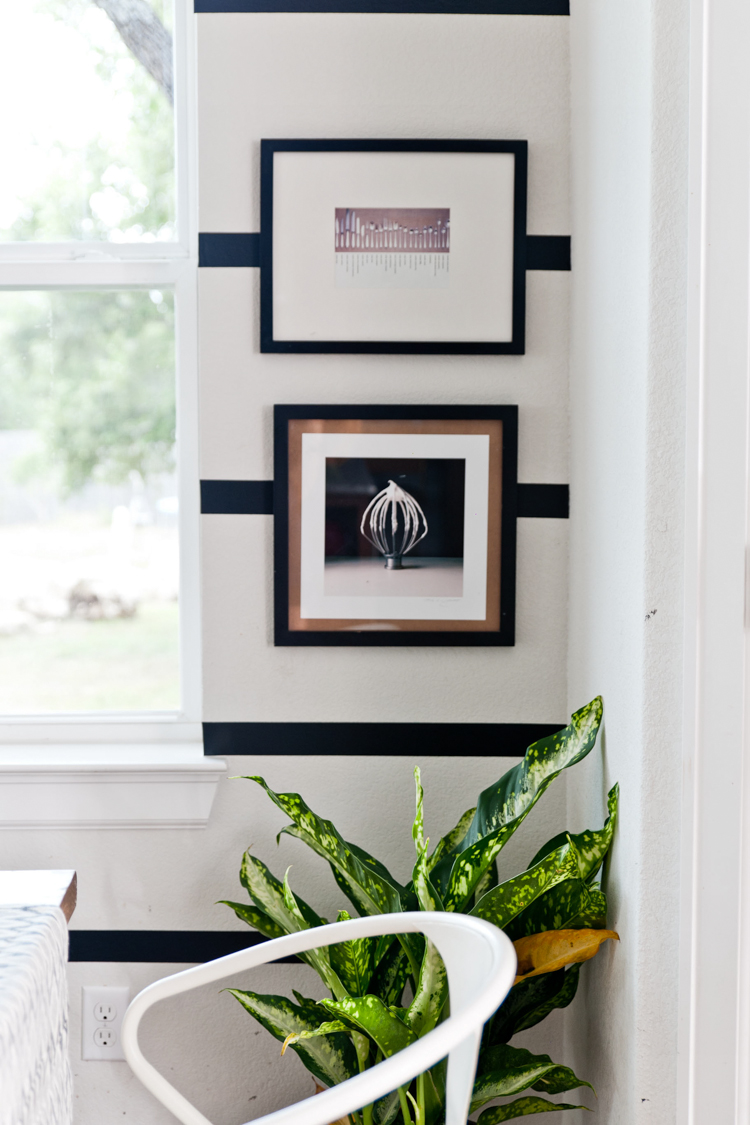 In some of my recent redecorating projects, like the indoor patio room and my master bedroom, the companies I was working with required an overall vision board of what the finished looks would be. That forced me to think about the whole picture as I chose which pieces I already owned would work and what items, colors, and feeling I was looking to add. It was immensely helpful. When I designed the boy's outdoor inspired bedroom, I already had a pinterest board dedicated to it, so I could choose things that fit right in.
Because I never expected to put together a home or even a room in one shopping trip, having a general master plan for each area helps a lot to make the collecting feel purposeful and meaningful.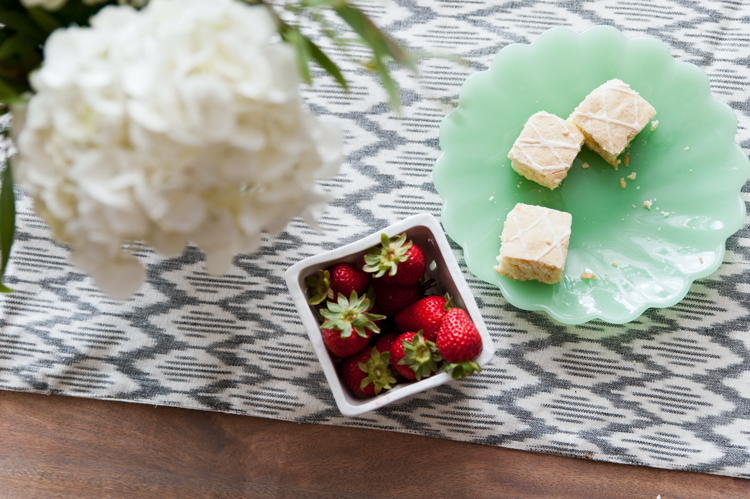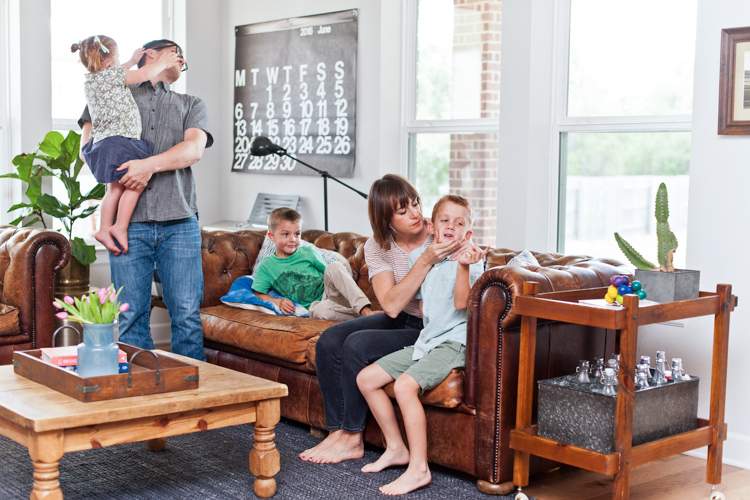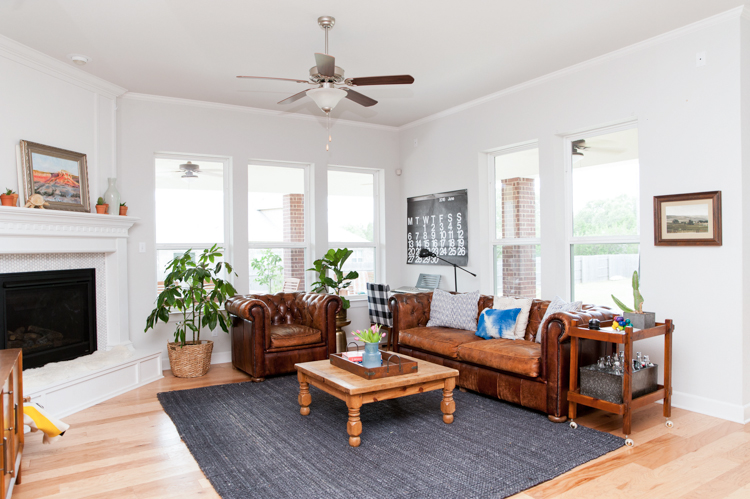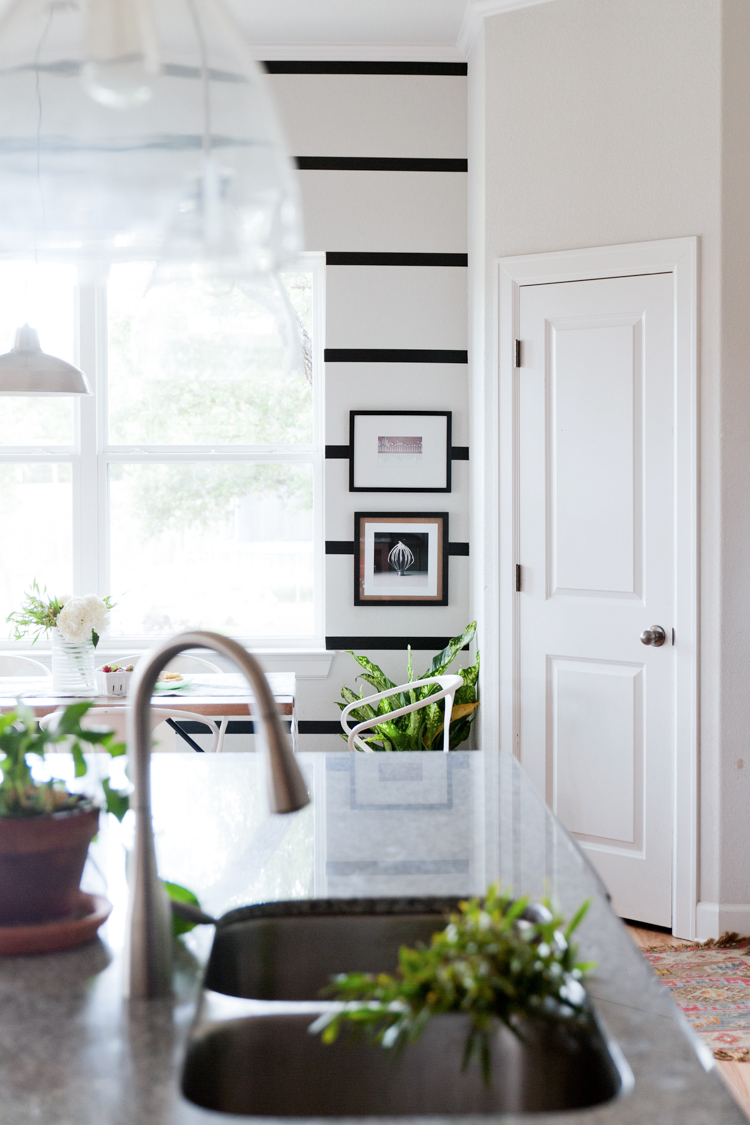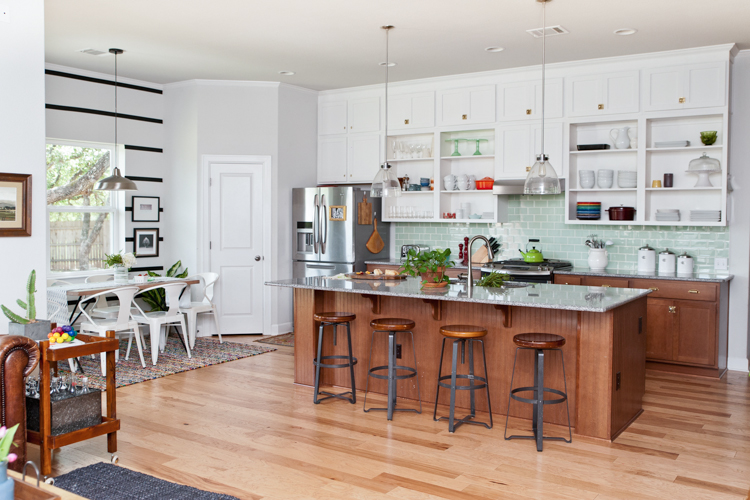 Here's another thing I want to share. Getting ready for this photoshoot was a lot of work! I never, seriously never ever have my whole house clean and styled all at the same time. I have three young kids–it's a complete madhouse most of the time!
I know that the internet is filled with beautiful images of perfect-seeming places, and I occasionally fall victim to wondering why my own home can't be maintained as nicely. The truth is, it's not. I spent hours organizing, styling, and cleaning while the kids were with a babysitter before being ready to photograph the space.
During the photoshoot the kids hung out with the babysitter, shuffled from room to room as I added finishing touches like fresh fruit and cleared the last of the little legos from every possible surface back into their proper drawer.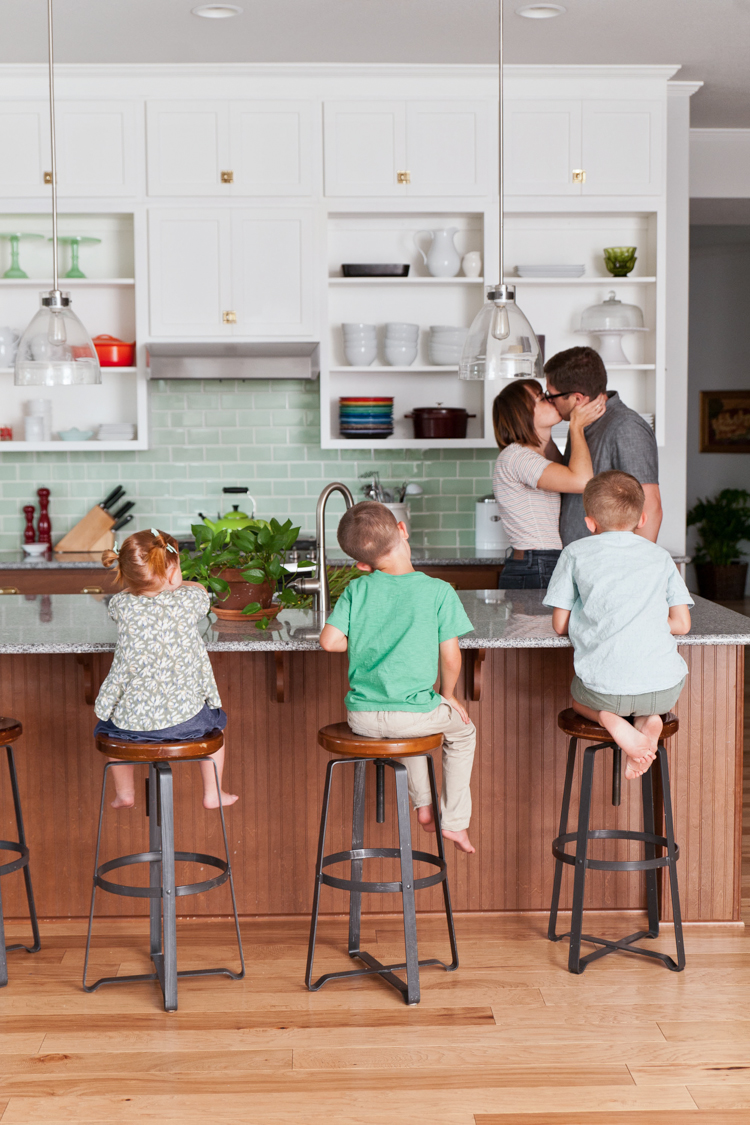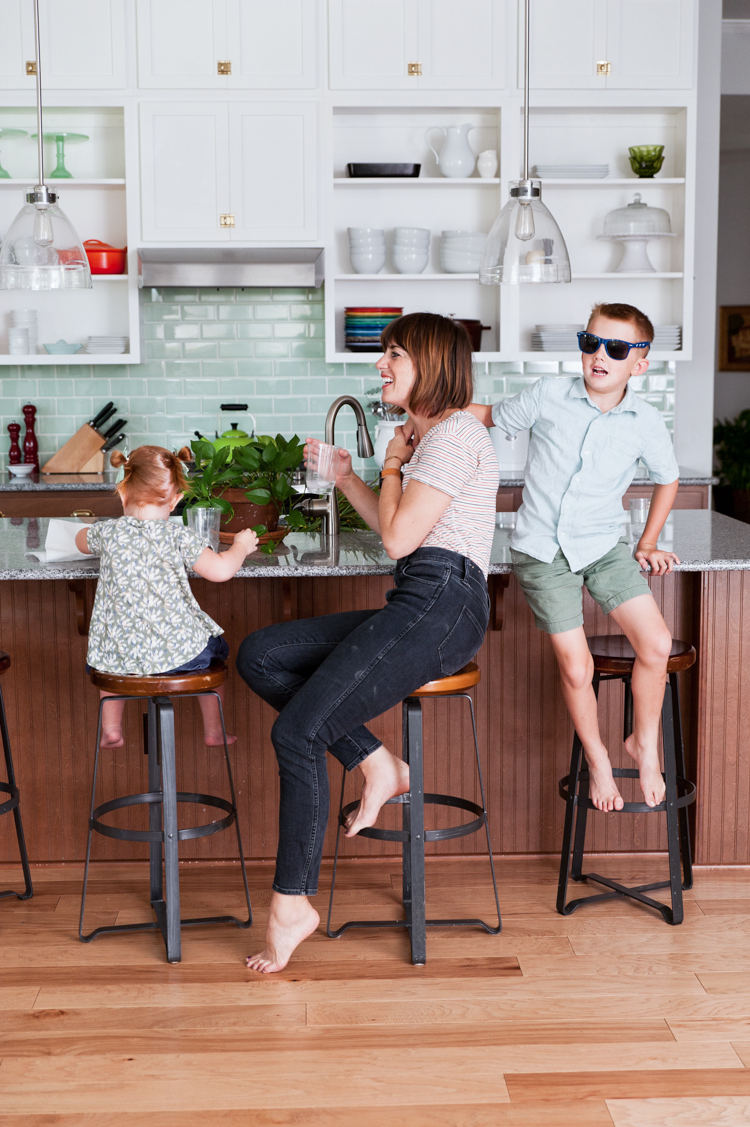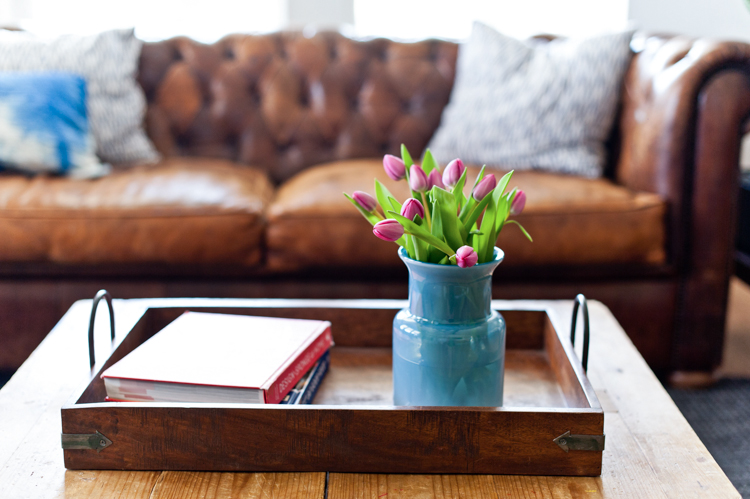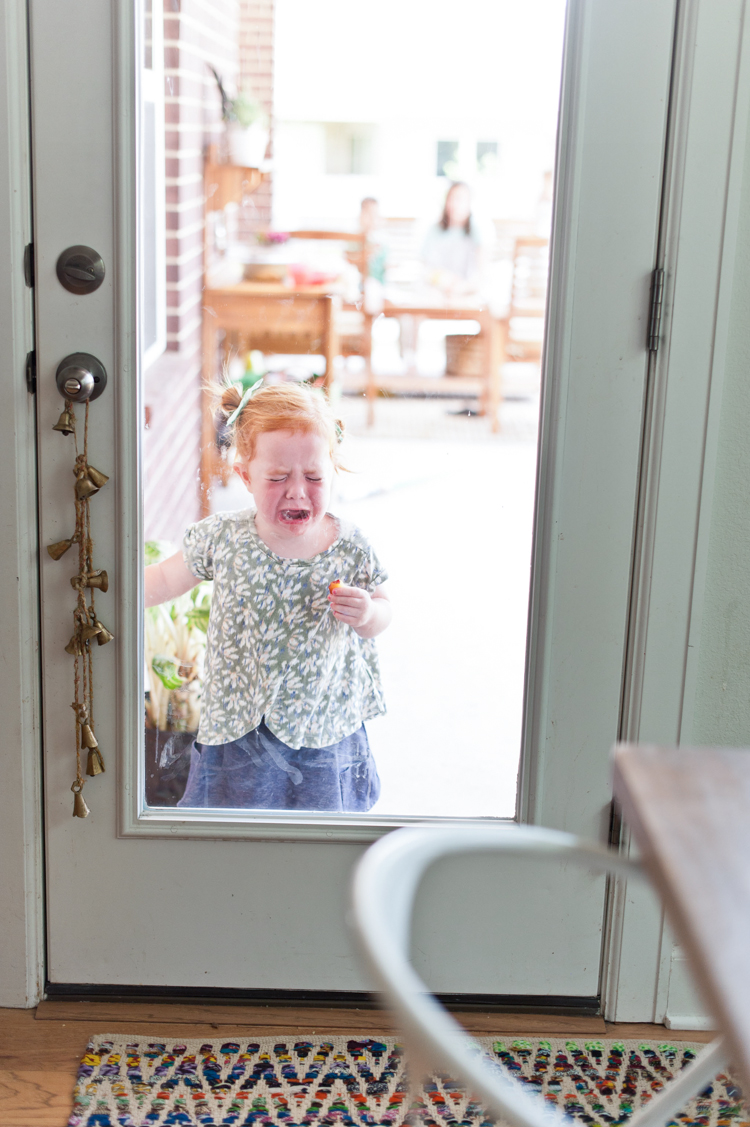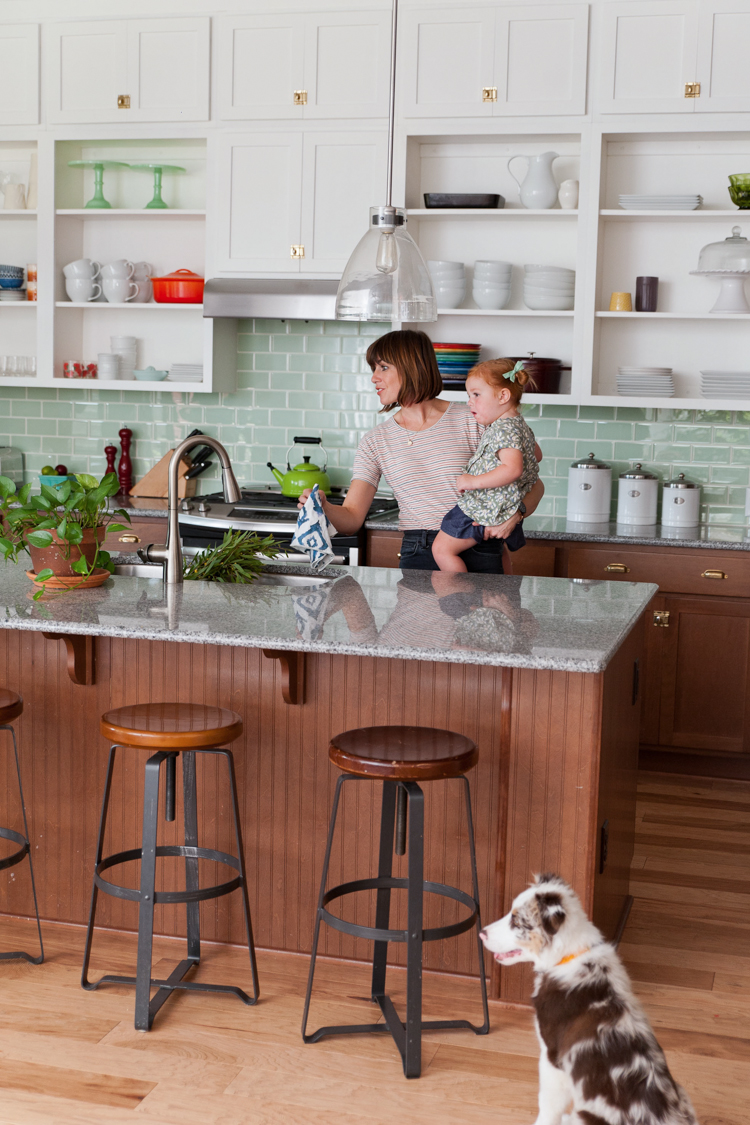 It was all worth the work, though, because these images all turned out so beautiful. My friend Carli of Inked Fingers was the photographer for the shoot and she really gets me. She also really gets life, and in addition to shooting all of the pretty interiors she made sure my kids and I were captured playing, talking, and interacting as we do in this space daily.
She even caught Dave on his lunch break and we had an impromptu family session that turned out so real and precious. She caught the face-wiping, child-toting, boys-wrestling, toddler-crying, group-hugging wonderful madness of our family.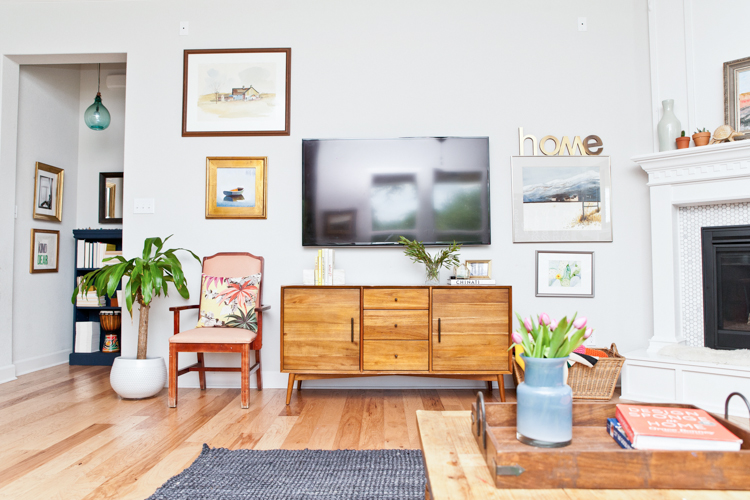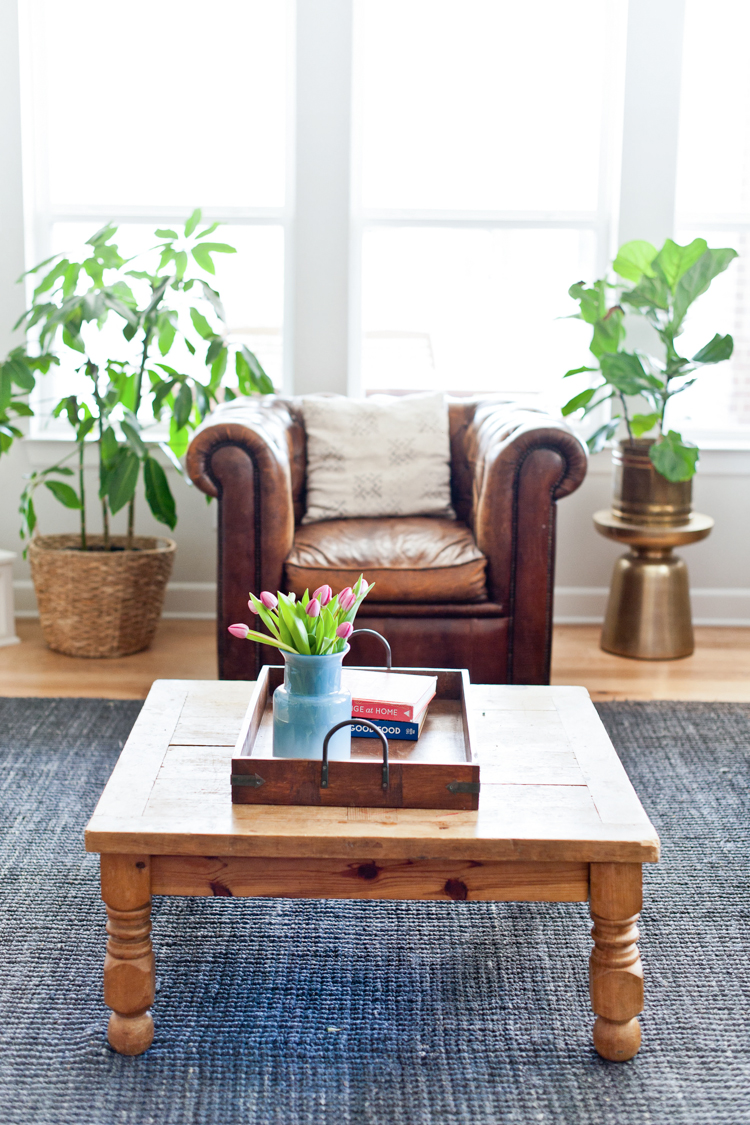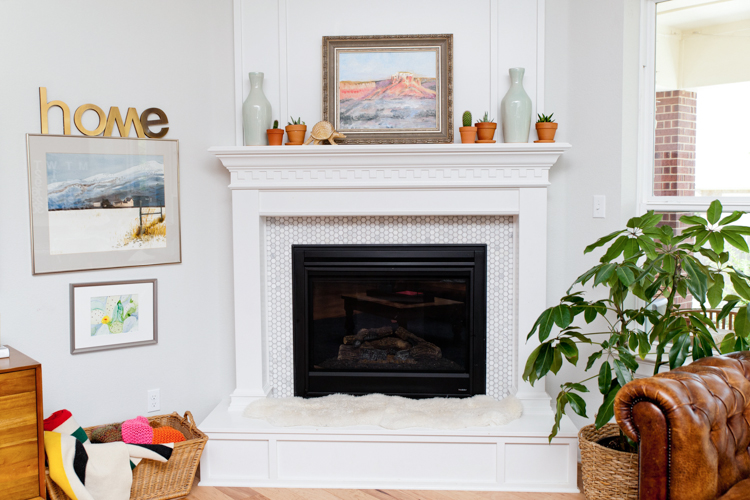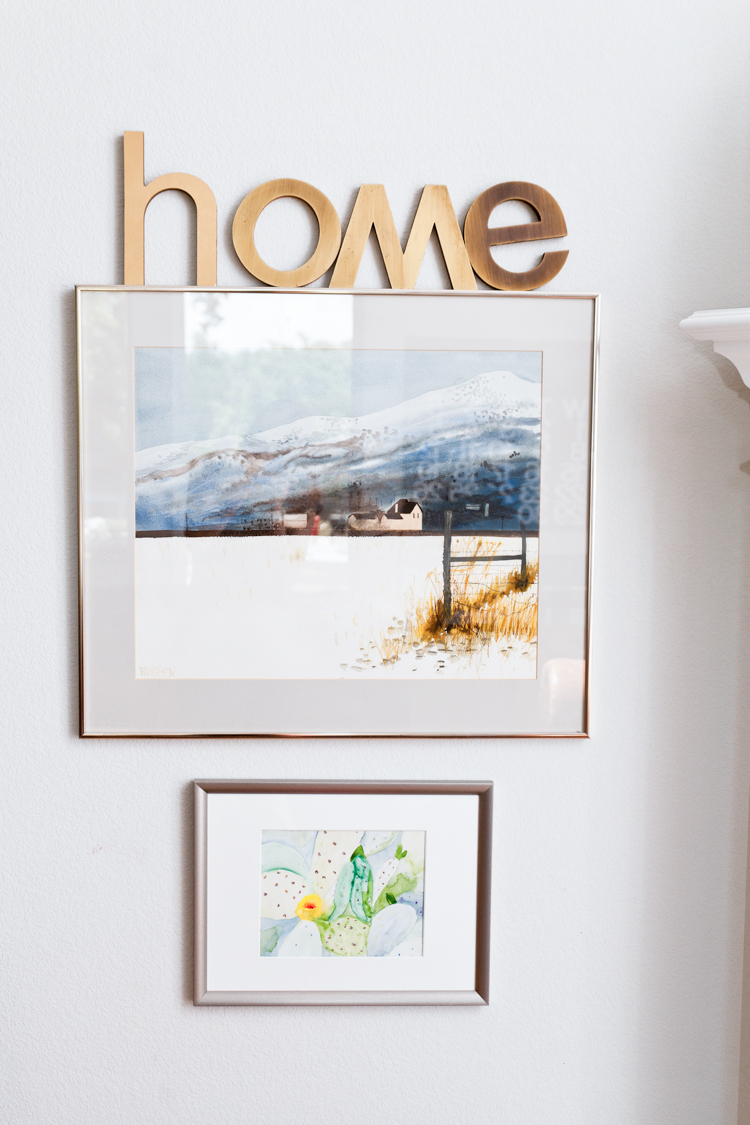 And, if you'll indulge me one last philosophical meandering, one other thing I have been learning poignantly over the last couple years from this experience of pulling together a new home is that the house and it's contents are far from what actually fills me with joy. At the risk of sounding cliche, it's the people within it that truly make a home.
When Dave an I were first married and lived in a 400 square foot basement apartment (where I painted the living room orange and the kitchen yellow, made throw pillows with anthropologies napkins, and first hung my thrifted brass letters HOME, circa 2008) we were happy. We were the kind of blissful, newlywed, hard-working, figuring-out-life-on-our-own happy that formed the foundation of our marriage.
When we moved to New Hampshire and lived in a small, but newly remodeled apartment (where I first reupholstered the good bones chair that now sits in the boys room) we were happy. We worked, explored, traveled, entertained, and began preparing for our exciting new addition.
Finding an apartment we could afford in Northern Virginia was tough, but when we finally landed in one we liked we fell for it hard. Inside those 900 square feet (where I painted stripes in the nursery, built a crib in a closet, created a sewing room in a closet, brought home both of our baby boys, and decided it was time for one more baby) we were happy. Our days were filled with kids and school and work and adventures. We decorated, planned, cooked, and loved our life together. Having a third baby combined with wanting to explore a new city motivated our move to Texas, but when I think back on our years of apartment living, small homes, building our life in phases as we grew and changed, I appreciate every stage.
This current home is lovely. We adore Austin, love our neighbors, enjoy the many windows and natural light and a little more space for the kids to run crazy, scattering legos as they go, and we are happy. I have so much fun designing and redesigning the different rooms, finding where our favorite pieces of furniture and art feel just right, and day dreaming about future project all while feeling overwhelmingly grateful for being right here, right now with my young family.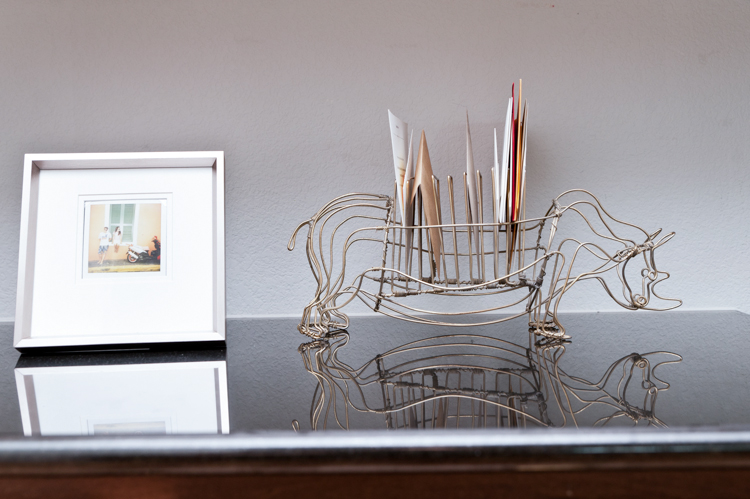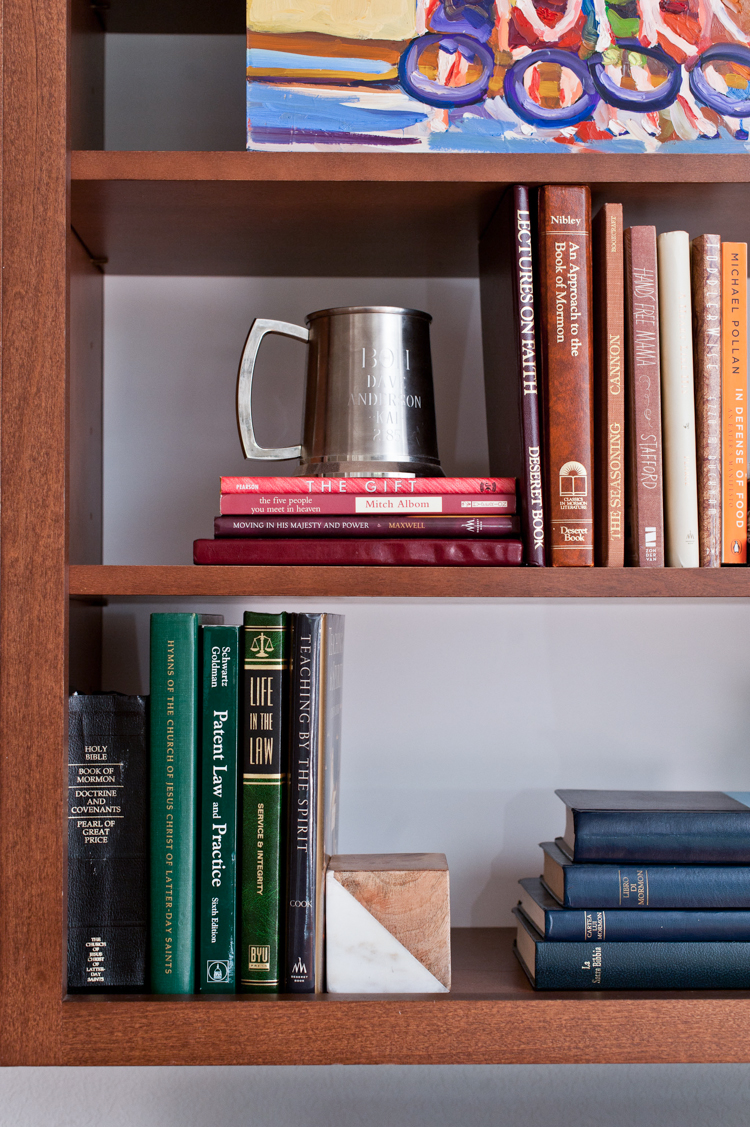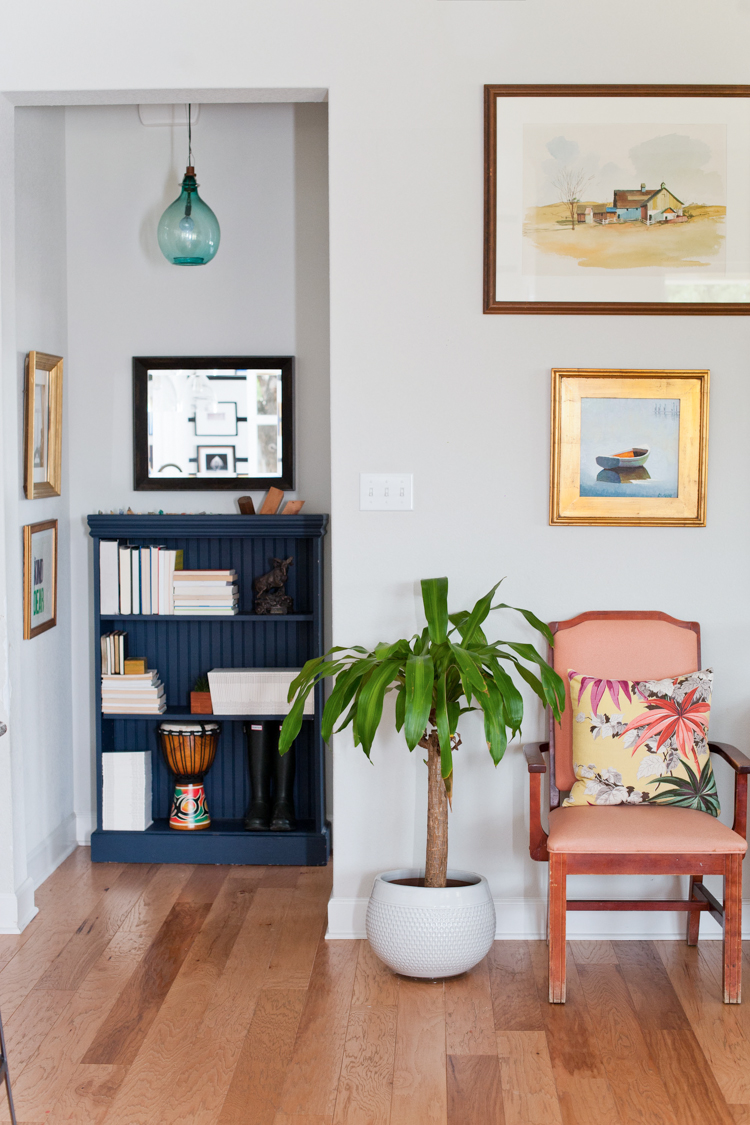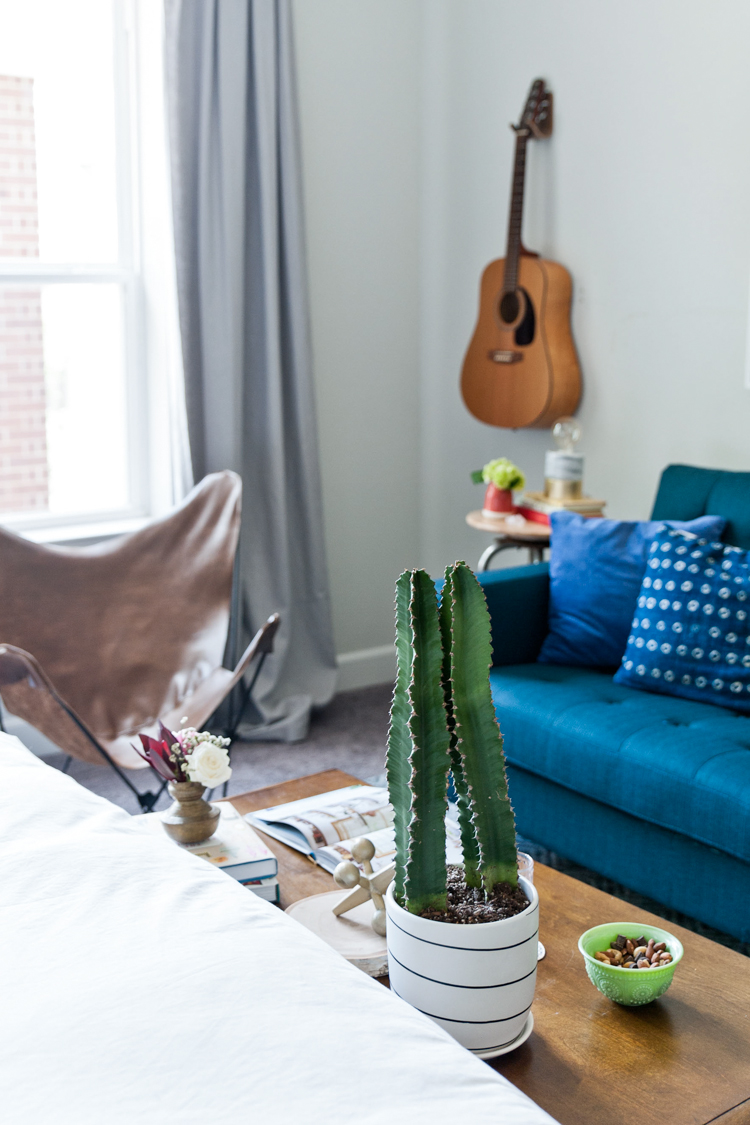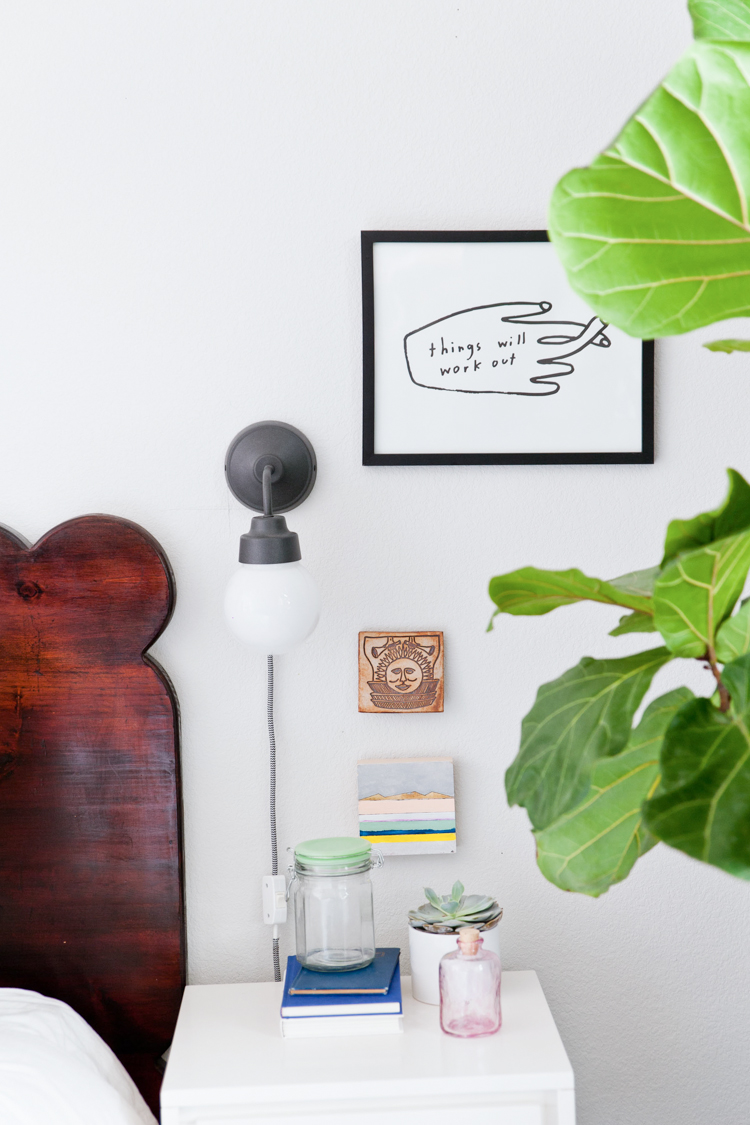 Some days are really long and hard, some days are delightful from start to finish. I look around sometimes and wonder how on earth the rooms I love so much have become so entirely full of toys, clothes, shoes, fruit snack wrappers and dog treats that I can barely distinguish the mess from the floor.
More than being clean and well-designed, I want my home to be a place where my family and friends feel safe, understood, accepted, and cherished. Beyond the curtains and the rugs I hope for peace and hope of knowing that regardless of what life throws at us, we can get through it together. In between the throw pillows and paintings I want my children to learn to explore, learn to create, and learn that they are absolutely wonderful.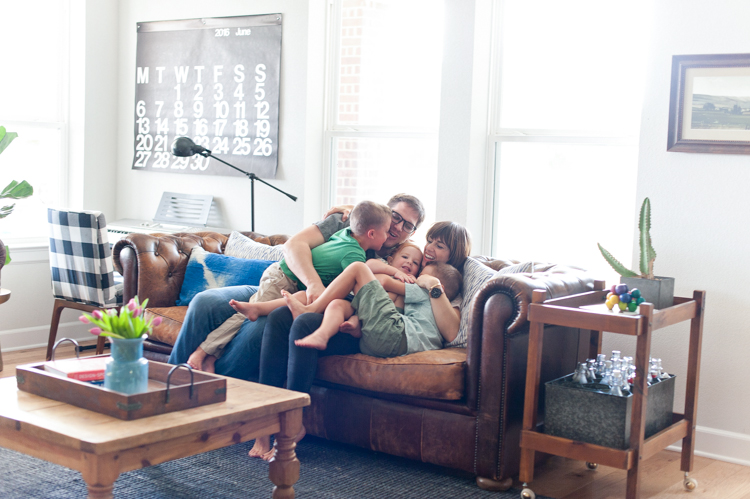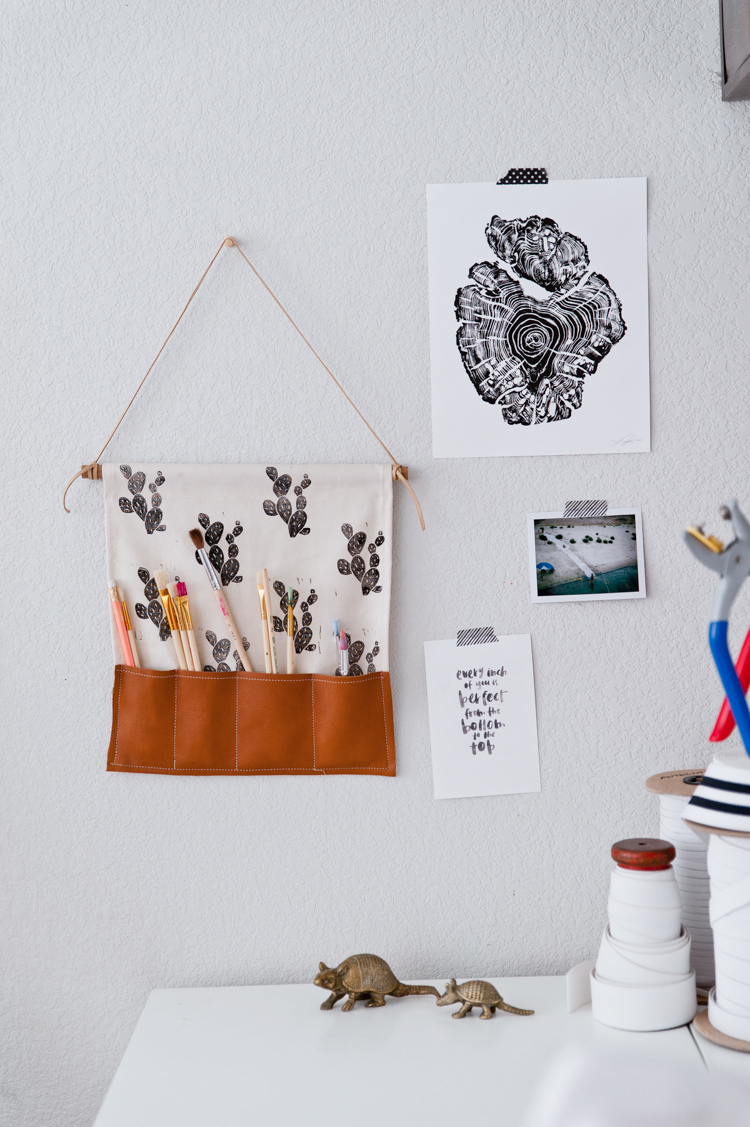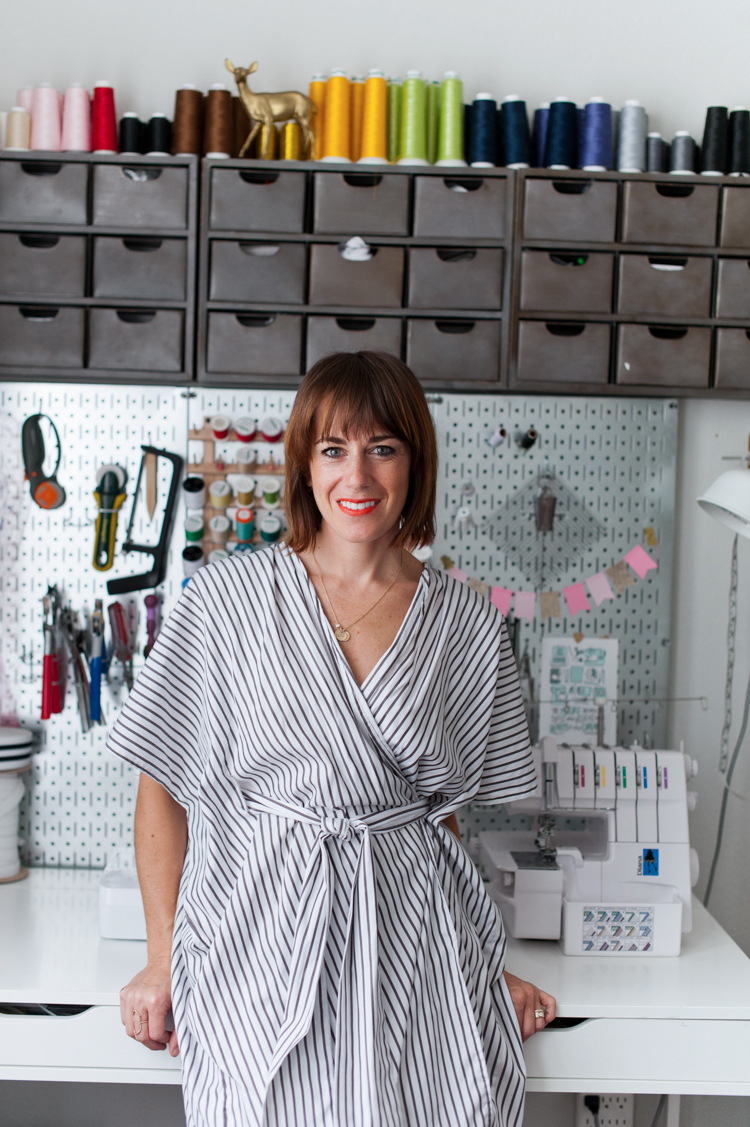 So, I appreciate so much the opportunity to share our home with all of you. Even more I appreciate the chance to sit back and reflect on what really matters the most to me, why I really love building and creating a home that we love, and always have wherever we've lived. It is because of my family, the people who live here along side me day after day. This is our place to make memories, learn and grow together, and become the people we are all meant to be.