This series is sponsored by Baby Lock.  For over 40 years, Baby Lock has been dedicated to the love of sewing by creating machines for sewing, embroidery, quilting and serging – all with ease-of-use, high quality and a touch of elegance.

Today, to wrap up the guest posters, we asked these rad ladies to take a classic knit piece and make it their own. Boy did they deliver! I love the projects made for this theme, and can't wait to try them myself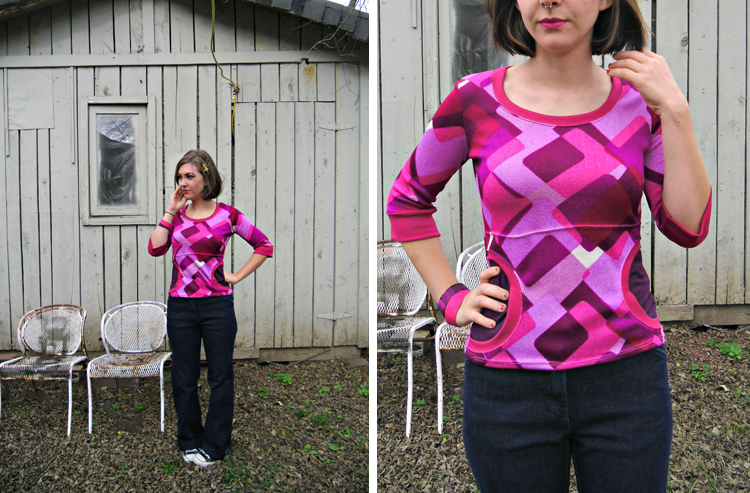 The amazing Lauren from Lladybird took the basic Renfrew tee and added a front pouch pocket! It's no secret that I am addicted to pockets, so this project makes my heart sing! Make sure you head over to Lladybird today to get the full tutorial!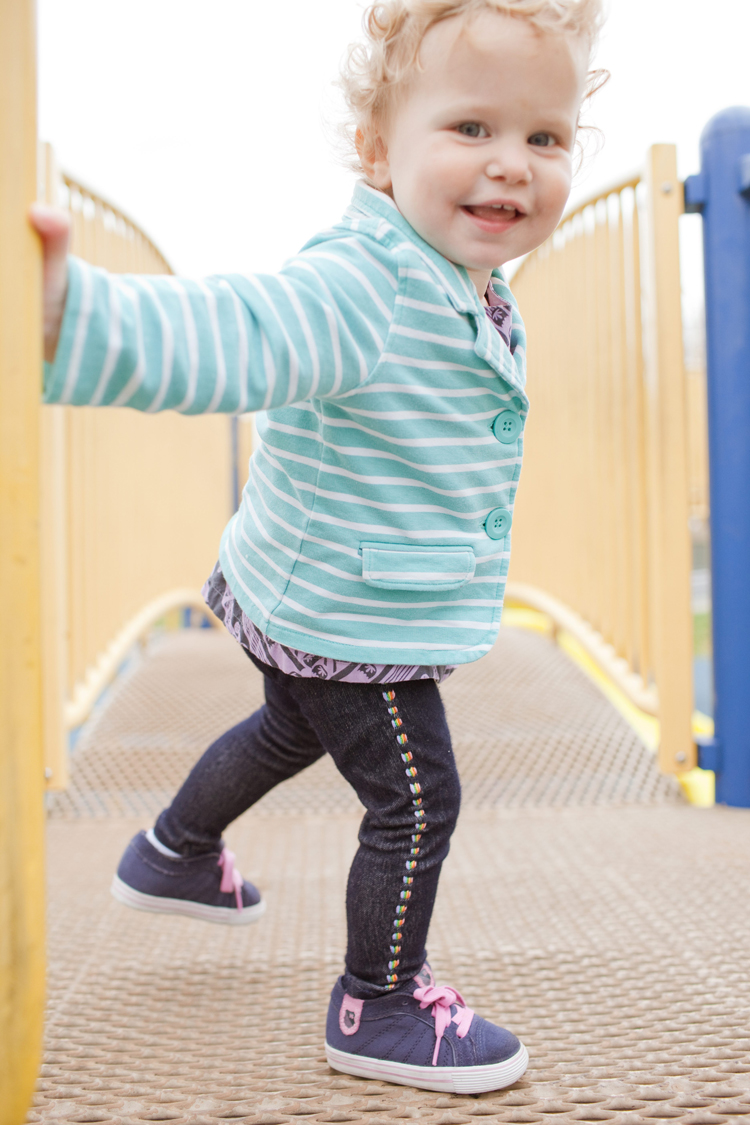 Really, there's no better way to finish out the guest posters from Stretch Yourself than with these completely adorable "rainbow road" tuxedo leggings made by Jessica from A Little Gray. They are super duper cool on her sweet toddler (and I'm secretly planning to make some for myself…) Check out the tutorial on A Little Gray today for the insider scoop on how to make them!
Remember, you can see the entire schedule for both weeks of Stretch Yourself right HERE. And if you'd like quick reference to last week's tutorials, here they are:
Stretch Yourself Week 1:
Knit Fabrics and Selection at OLM // Cutting Knit Fabric at MM
Making a Pattern from a Tee Shirt at OLM // Drafting a Tee Pattern from Measurements at MM
Basic Tee Shirt Construction at OLM // Finishing Details for Knit Fabric at MM
Tee Shirt Dress Variation at OLM // Peplum Tee Variation at MM
Drafting and Sewing Leggings at OLM // Drafting and Sewing a Maxi Skirt at MM
Serger and Coverstitch Techniques at OLM // Baby Lock Diana Threading and Converting to Coverstitch at MM