DIY Towel Holder
Hooray! It is March, which means I am working with a new medium for my Friday DIY posts. This month I'll be sharing simple and useful tutorials that involve WOOD, and I'm kicking off the month with this beautiful wood and brass DIY towel holder.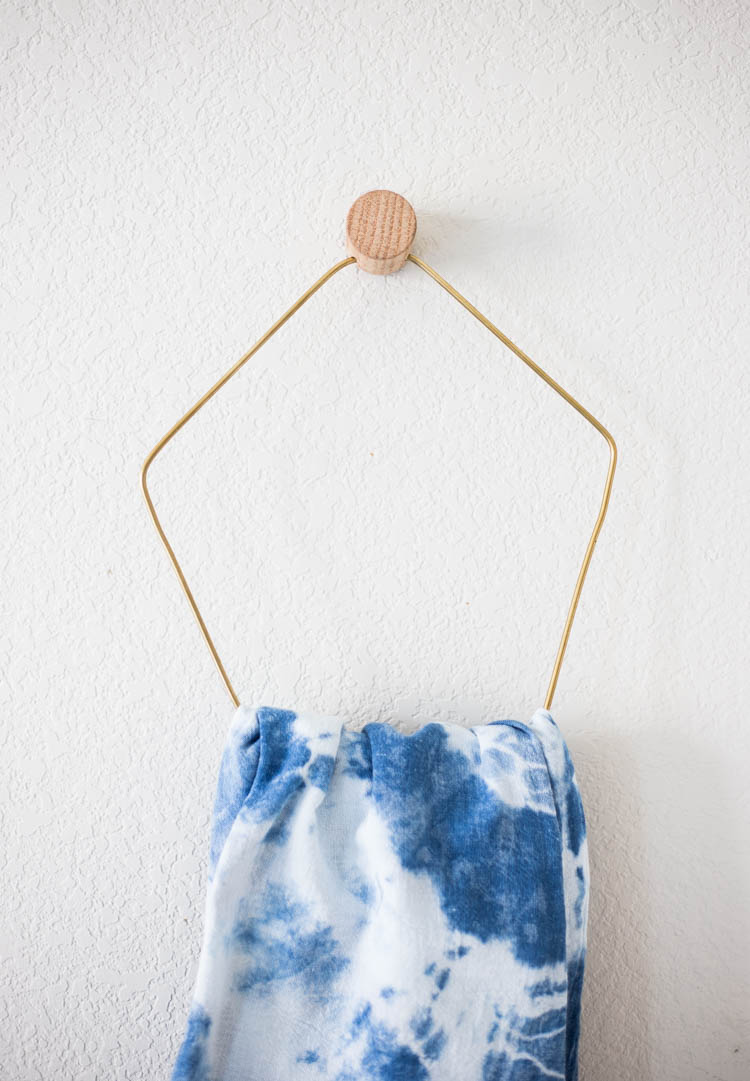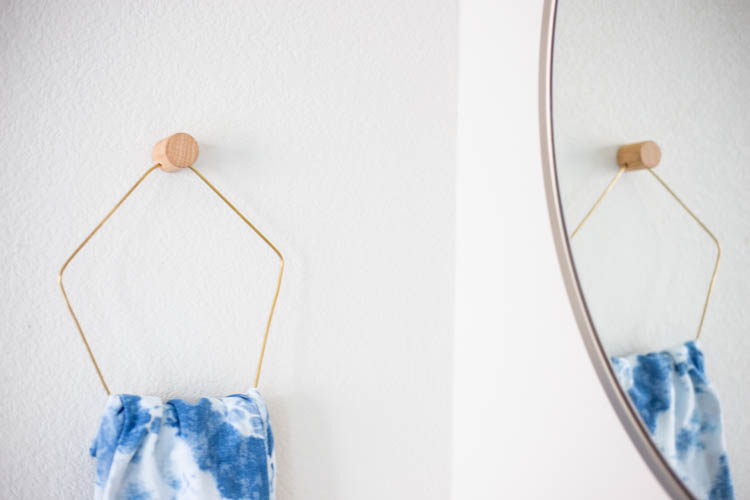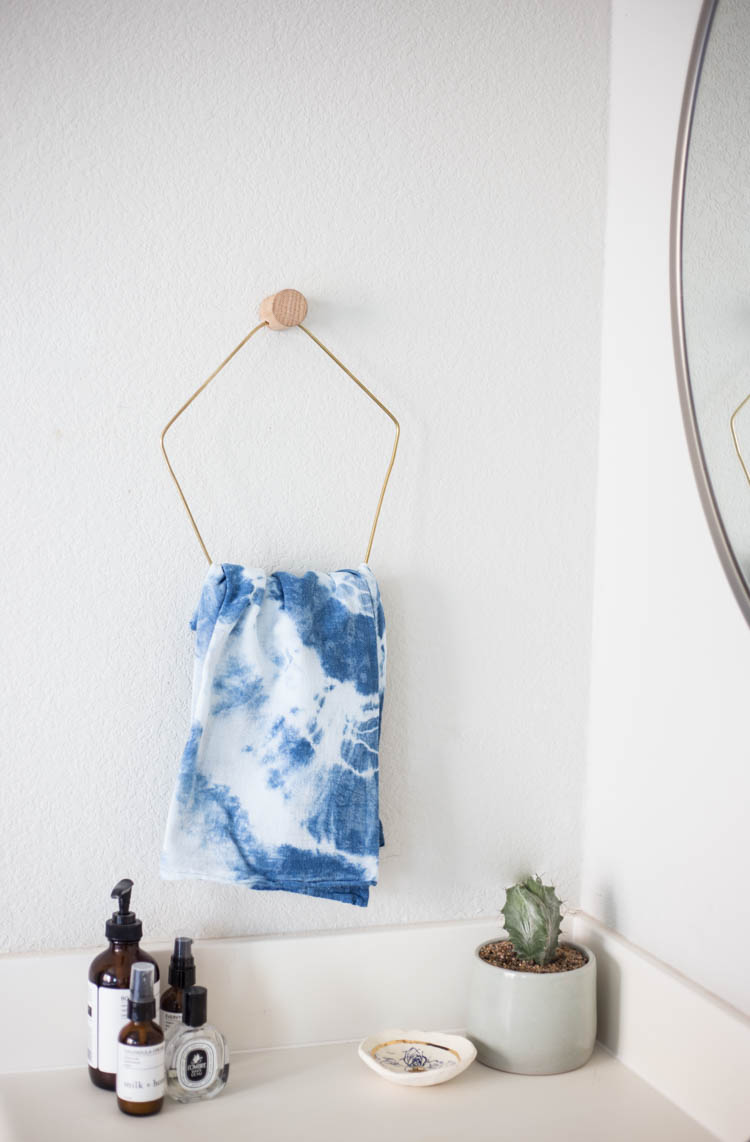 Inspiration
When I redesigned my guest bathroom last year, I went on a little hunt for a simple, modern wood and brass towel holder. After a few hours online, and not finding anything that I absolutely loved, I decided to DIY my own.
The inspiration for the simple wood and wire design came from this Ferm Living Toilet Paper Holder. Rather than a triangle, I turned the brass wire into a more angular pentagon shape, which is adorable. The wood is cut from a long walnut dowel, which can be found at the hardware store along with all of the other needed supplies.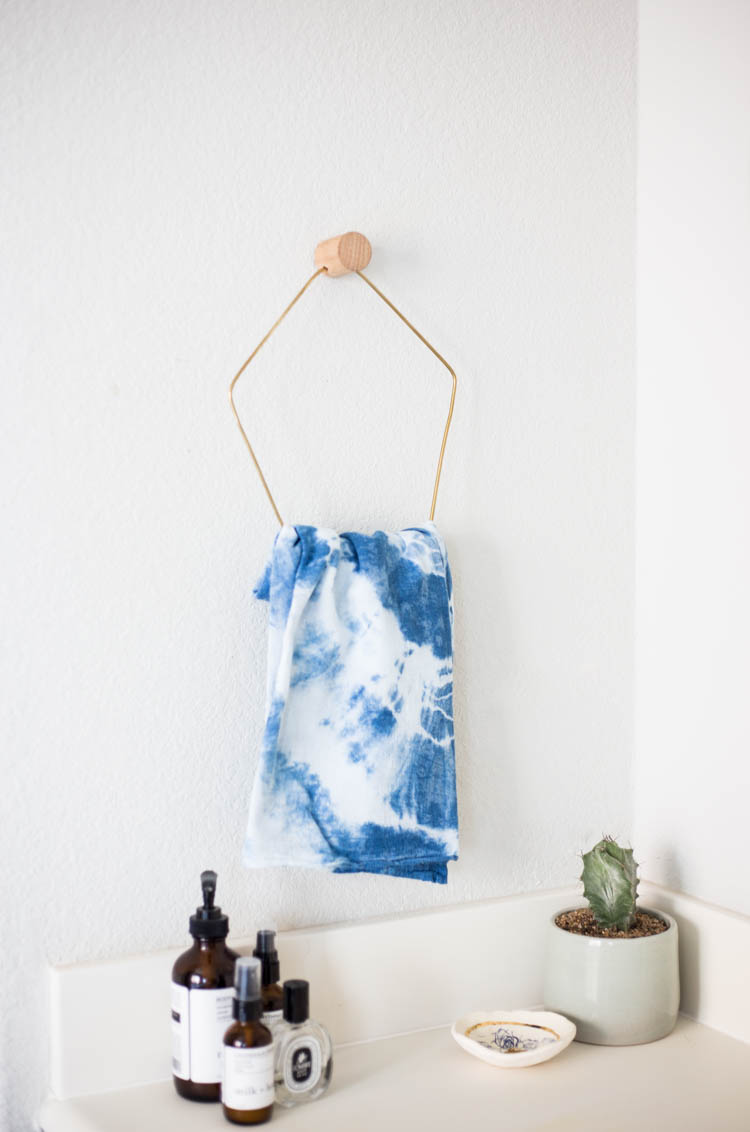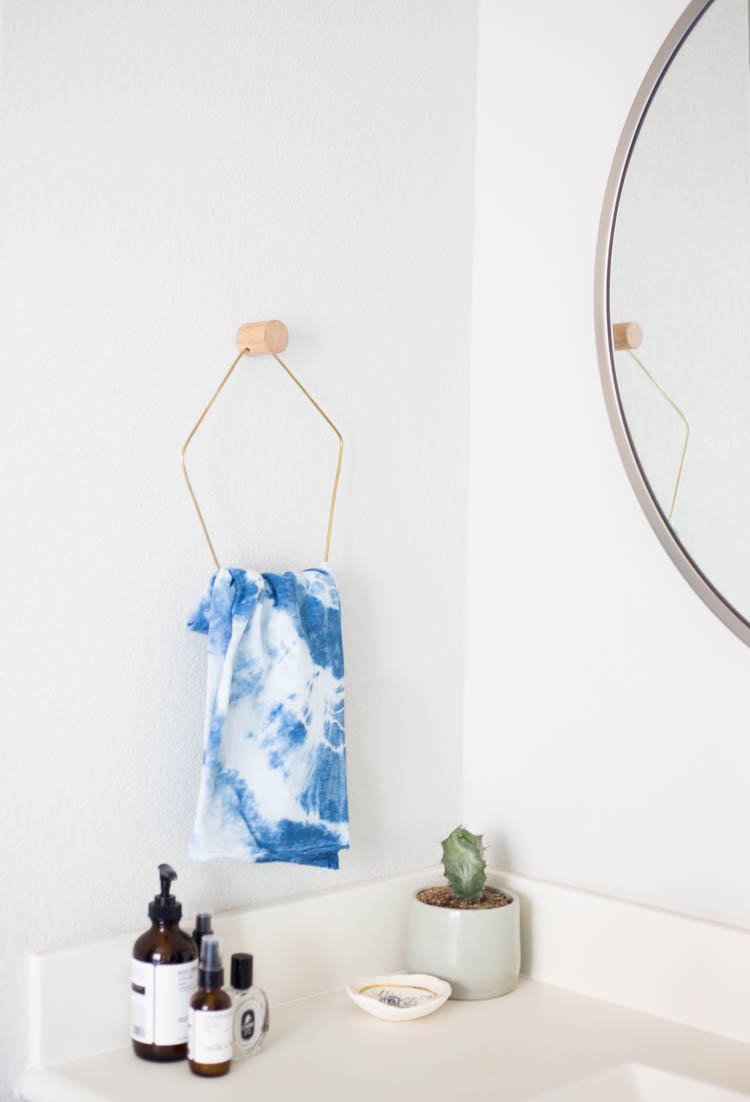 As overlooked as the Master Bedroom often is in a home, I think the Master Bathroom is even more so! Adding this pretty wood + brass towel holder next to my sink immediately added some design and intention to the space. Gosh it's pretty! That Live Free Creative Co. hand-dyed towel looks perfect there, too.
DIY Towel Holder Instructions
This simple towel holder is modern, clean-looking, and adds an extra bit of unique design detail to whatever space you might use it in. Towel holders are a necessary, thought often overlooked addition to every bathroom. I love how this DIY wood and brass towel holder feels super intentional and beautiful.
Ready to make one? Here's what you'll need:
1.5″ walnut dowel, cut to 1.5″ long
sand paper
1/8″ brass wire
5/16″ x 1/2″ dowel screw
a power drill
wire cutters
plier



Sand the edges of the dowel until smooth.
Using a 1/8″ bit, drill a hole through the bottom 1/3 of the dowel as shown. This is where the brass wire will thread through.
Using a 5/16″ bit, drill a hole down into the center of the dowel on the same end as the first hole. This is where the dowel screw will go.
Thread the brass wire through the first hole, and bend it on either side of the dowel.
Measure about 6″ on each side and make the first bend towards the center.
Measure another 6″ and make the second bend, turning the ends of the wire towards each other.
Cut the end of the wire that overhangs.
Use the pliers to screw the dowel screw into the end of the dowel.
Screw the towel holder into the wall.
Hang a towel on the wood and brass towel holder and enjoy!