I spent the last two weeks on vacation, and when I returned home Spring had sprung in my yard! The trees are blossoming, the grass nearly knee high, and my small herb garden was already growing wild. I've definitely got the itch to get into the garden, and am excited to use these simple wood burned garden stakes as I plant more this year. They're natural, inexpensive to make, and will be perfect as I try my hand at some more vegetables and unidentifiable baby plants this year.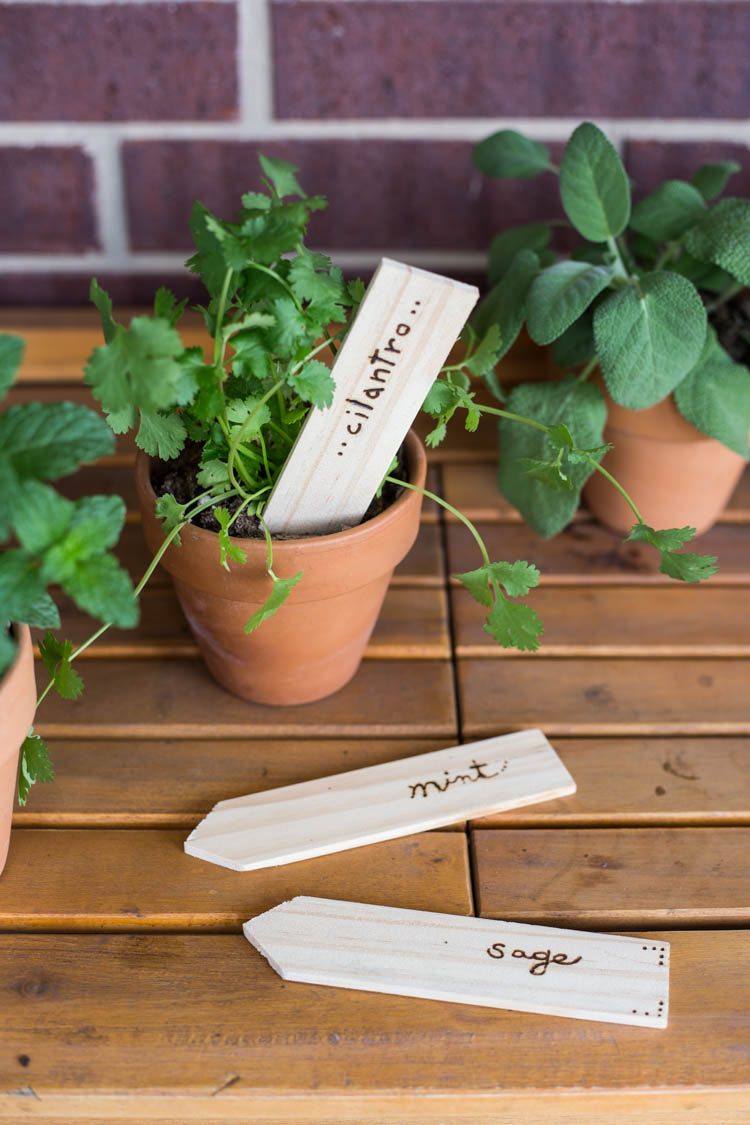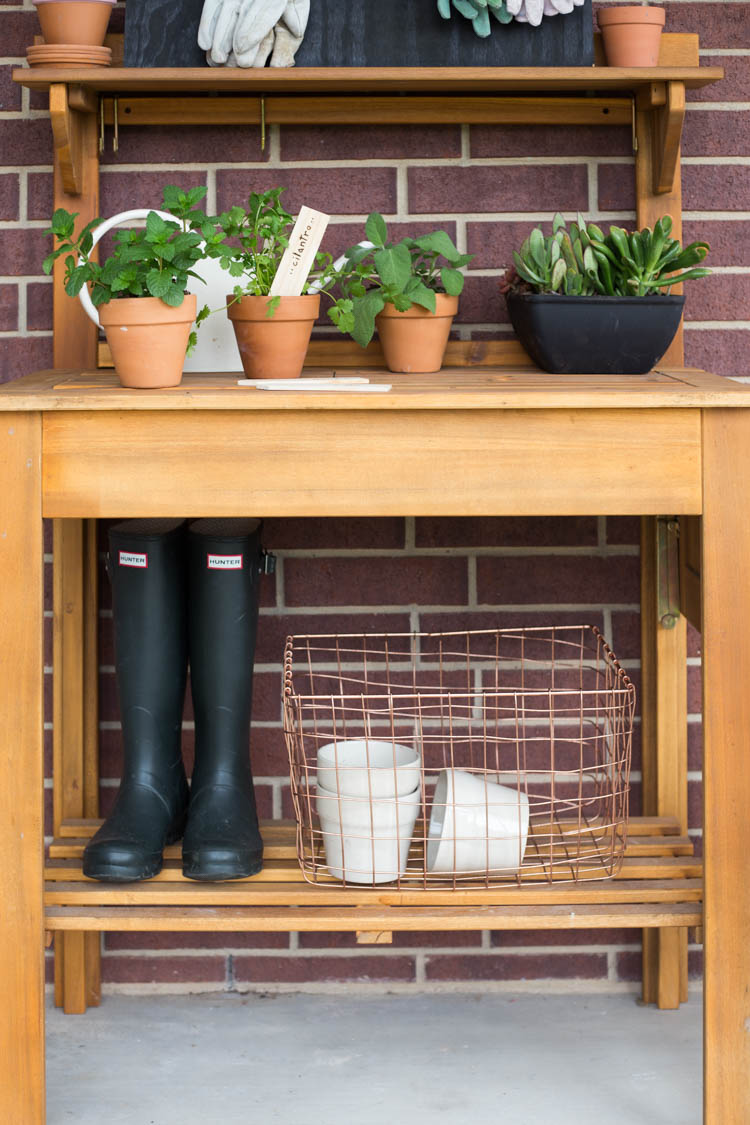 I'll be the first to admit that I'm not great at outdoor gardening. My many indoor plants live a happy life while my outdoor plants get a little neglected. Every spring I recommit to making my outdoor garden a beautiful place, and right now while it's getting warm but not yet the full heat of the summer is a great time to begin.
We have a large yard, so I try to focus on one small area at a time. My 1 x 2 foot herb garden has been one area that I've been really happy with the results. I planted cilantro, basil, sage, mint, and rosemary, and they've all been growing easily.
The kids love to water, and to grab fresh herbs from the garden for me while I'm cooking dinner. I thought it would make their job a little easier to make a few simple wood burned garden stakes to identify the herb plants, so they can easily choose the right handful to bring in.
These turned out so fun, I am excited to make a bunch more for our first real vegetable garden happening in a couple weeks. When the plants are small, it's hard to identify which are carrots, tomatoes, or cucumber. Especially for a total beginner like me. It will be fun to have them all simply and beautifully labeled.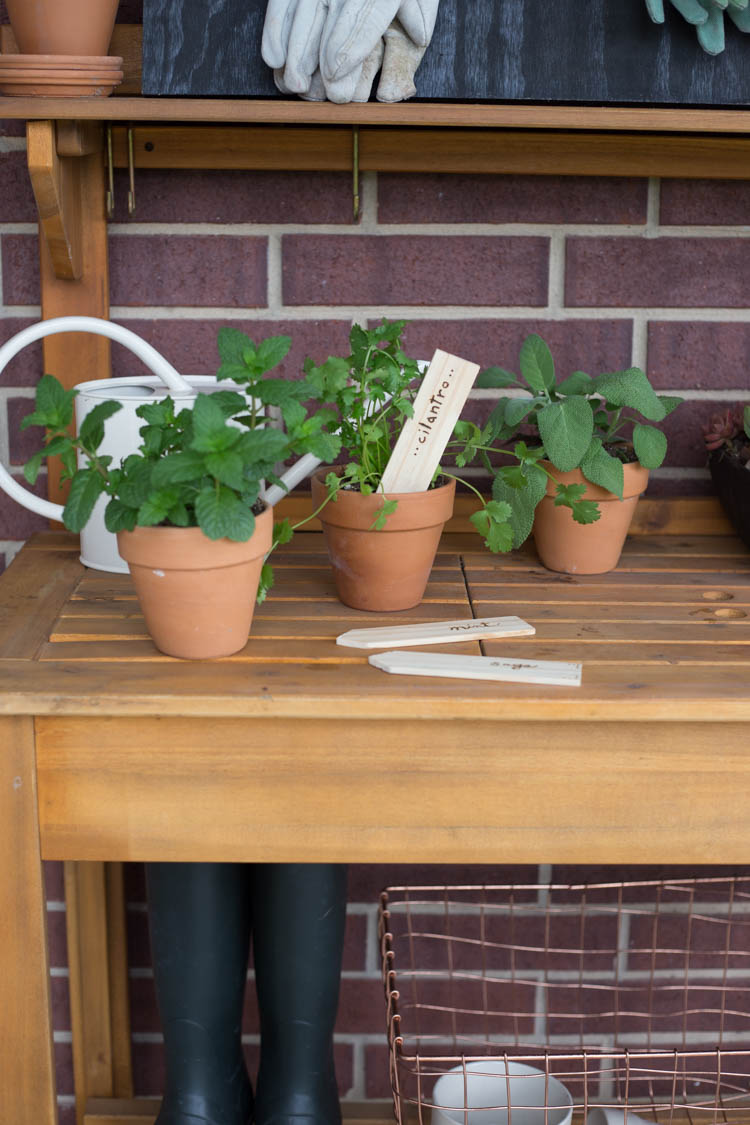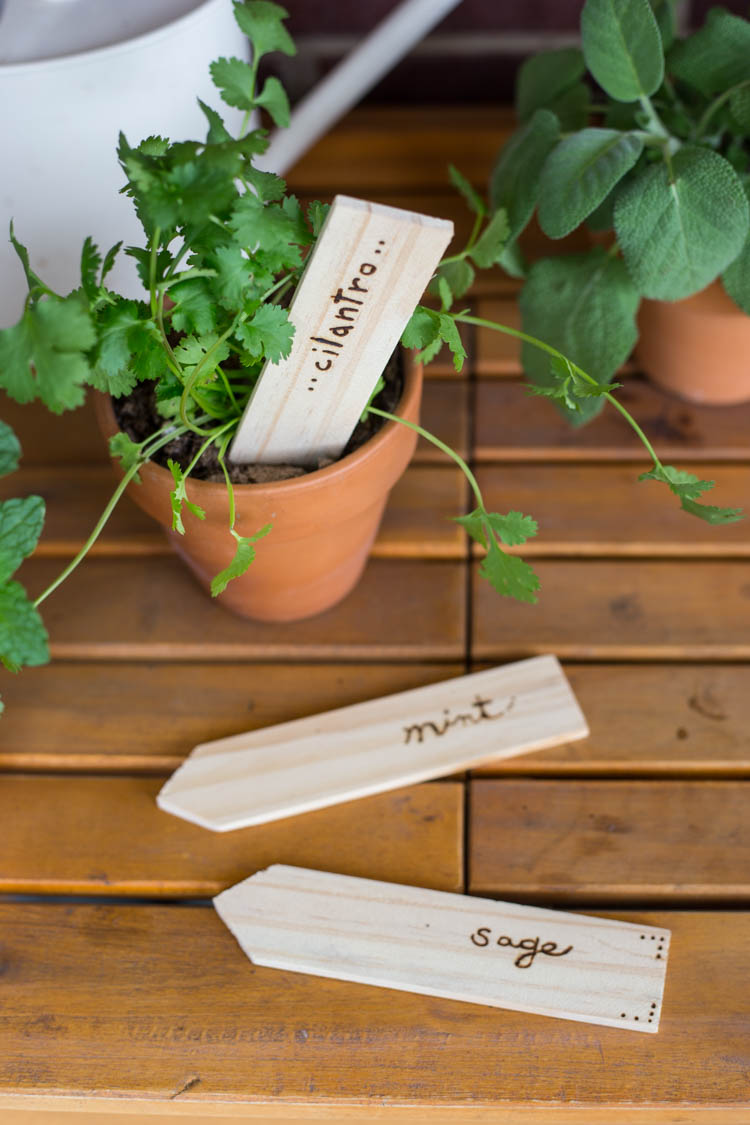 The stakes are made from free paint stir sticks from Home Depot, so they really can't get much less expensive. The soft wood is easy to cut with a hack saw, and also is a great surface for some simple wood burning with a basic wood burning pen tool.
I bought one years ago for some projects I made in college, and was happy to still find it tucked away in a drawer in my craft room. Making wood burned garden stakes, rather than painting, feels a notch more official, and they turn out so beautiful and natural looking.
Do you have the garden itch, too? Grab a couple simple tools and make some wood burned garden stakes for yourself or to give to friends to celebrate the season.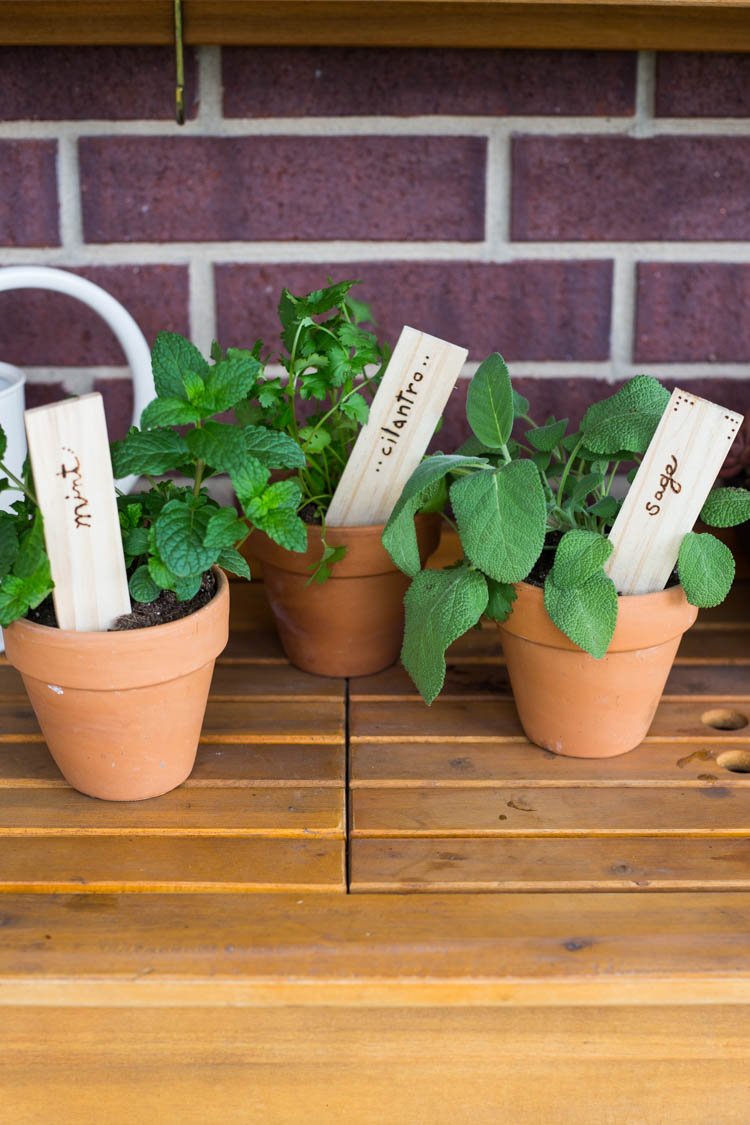 Here's what you need:
free paint stir sticks from a hardware store
a small hack saw
a basic wood burning pen tool with the round tip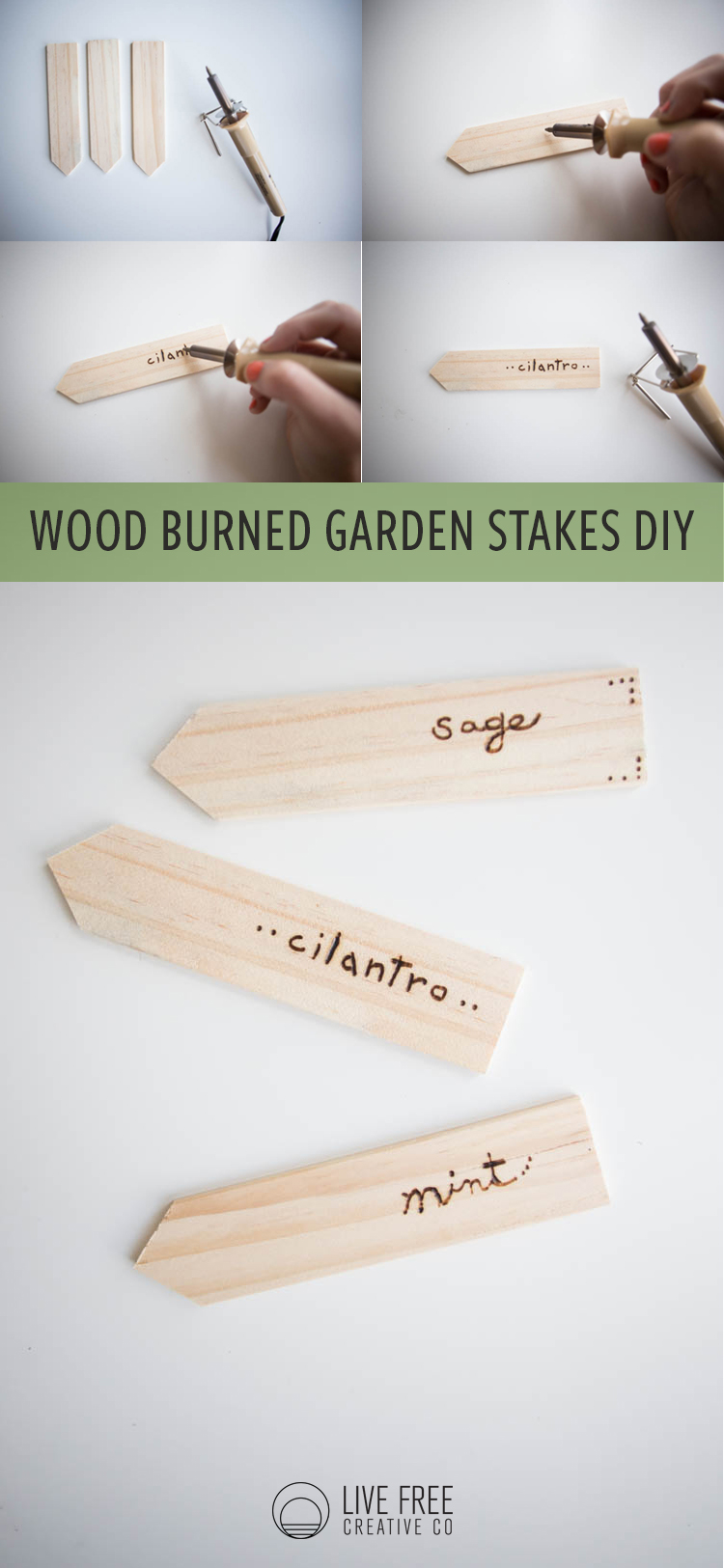 Measure 6″ on the plain side of the stir stick and mark with a pencil
Use the hack saw to cut each side diagonally to the center to make a point
Plug in the wood burning tool to heat
Do a couple test wood burns on a scrap piece of wood to get a feel for it
If you're worried about messing up, write your words and design on the wood gently with pencil (I'm reckless, so I freehand)
Gently draw the pen edge of the wood burning tool along the wood to make a small line. If you remain in one place too long, it will stop and burn a gently hole, so keep it moving slowly by surely
Go over the line a couple times until you get the desired burn depth and color
Short, small lines are easier to make look good than long ones, so keep your letters small if you're a perfectionist
Add some dots or designs to make them your own
Stick into your garden and enjoy!
I'm excited to get more into the garden this spring and summer, and am sure these cute wood burned garden stakes will motivate me a little to keep the plants watered and growing.
I have another fun plant-related wood DIY for you next week, so be excited! In the meantime, check out all of the Friday DIY posts right here.