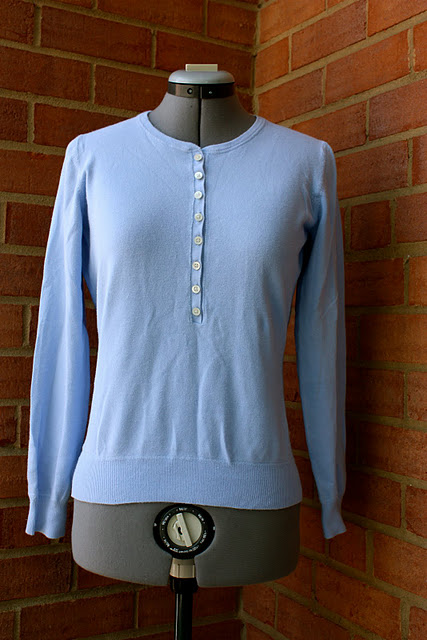 A couple weeks ago a good friend purged her closet. Guess who was the beneficiary? You know, there are definite perks to being a repurposer…I seem to inherit old, unwanted clothes:) I am using a bunch of old sweaters for a different project (who knows when I'll get to it…) but this little blue number screamed for renewal.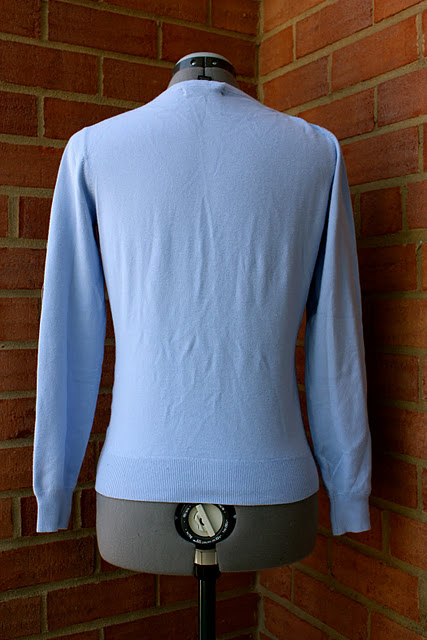 It is a soft, worn-in cotton knit, and will be a perfect season-transition top. I love the color and think the buttons are cute. However, the billowy middle with tapered sleeves and hemline isn't flattering. And it needed a little sprinkle of sass… in ruffle form of course!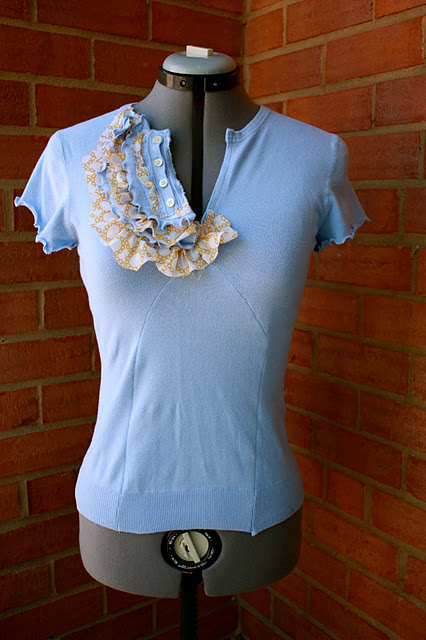 This was one of those, I-have-no-idea-where-I'm-going-with-this pieces. The first cut I made was straight down the front center, I figured I was going to end up turning it into an open-front cardigan. I next created the ruffle detail down on the bottom front using leftover sleeves from
this
repurpose. When it got bottom-heavy I cut off the ruffles, used a sweater sleeve to close the front with a sporty little A seam, and then added the ruffles up to the collar, which looks more right.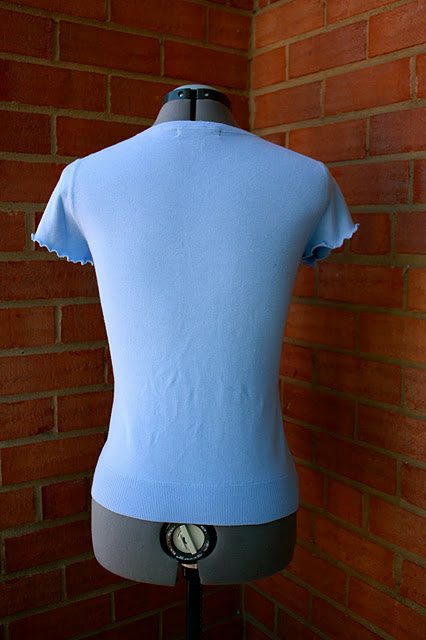 After cutting both sleeves off short, I simply used a zig zag stitch off of the edge of the fabric to get the nice butterfly flare. It finishes the edges nicely and ties in with the ruffle detail. I love love this tucked into a high-waisted skirt or paired with some pressed slacks. What do you think?
More Project Repurpose
HERE
.