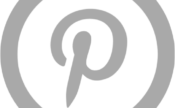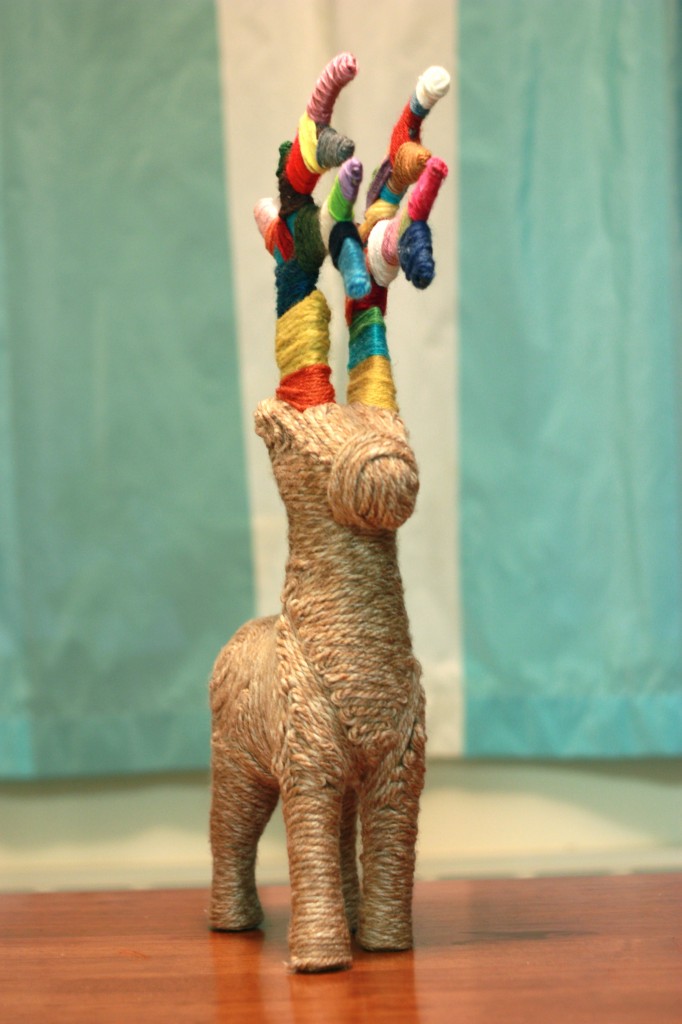 This little DIY was a gift for my dear sister Chelsea. She is notoriously hard to shop for, so I thought I'd give her something so exclusive it's not found in stores: a yarn wrapped paper mache deer. Perfect.
This actually wasn't my idea. My mom got her hands on a couple craft deer that were on their way to Goodwill, and she came up with the yarn detailing as a fun way to make them cool winter decor. She wrapped the bodies in tan yarn and the antlers in several colors/styles of yarn as the funky focal point. Chelsea LOVED them, and told me several times (every time I talked to her for a week) that she thought they were wonderful and wished she could have some (but it's not like there are paper mache deer hanging out around every corner…oh wait, a quick google search will show you that they are readily available.) Well, anyway, I thought it was serendipitous that as I was speaking with Chelsea on the phone and wandering a local thrift store, I spotted this:
Wha? Yep. Paper mache deer. I resisted my first instinct to text her this photo with a "neener neener" message. Then I remembered that I had her name for Christmas, and the decision was made to buy this, not for me to create and rub in her face, but for me to create and put a smile on her face when she opened it!
I called my mom to get her basic instructions for the yarn wrapping. She warned me that it was tedious and took for.ev.er. I just didn't realize that it was going to be soo tedious and take soo long. I even bought chunky yarn and the process took several days of painting on modge podge, wrapping and tacking the yarn around the contours of the deer, waiting for it to dry, etc, etc.
Once I got mostly finished with the body, I realized that my deer had puny antlers. And the antlers are supposed to be the really cool part! So I gave my deer an antler augmentation. A little cardboard, a little duct tape, badda bing badda boom. Antlers to envy. He'll be the talk of the town.
After affixing the make-shift antlers, I finished wrapping the body in yarn. Back and forth and back and forth and around and around and around and around.
Then came the really fun part. Wrapping the antlers up all colorful-like. Luckily, I have a friend who basically has the entire JoAnn yarn inventory in her craft room, so I ran over and snipped a couple feet off of fifty or so different colors and textures. Put them all together, and I'd say you've got one fine looking buck.
I hear she loved it, and it's taken a prominent place in their home Holiday decor. Maybe next year I'll muster up the energy to make one for our home, too. Or just print a photo of this one to put out. That sounds like a better, more manageable plan.
What do you think? Are you in to deer, too?