Congratulations Rachele, you are the winner! Email me to claim your Pretty Little Prize!
Hello Monday!
Today I am excited to welcome my new (first!) sponsor, darling Etsy shop Pretty Little Me.  This shop hits simple, pretty, and feminine right on the mark. I love the muted pastels and refreshing daintiness of each piece.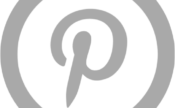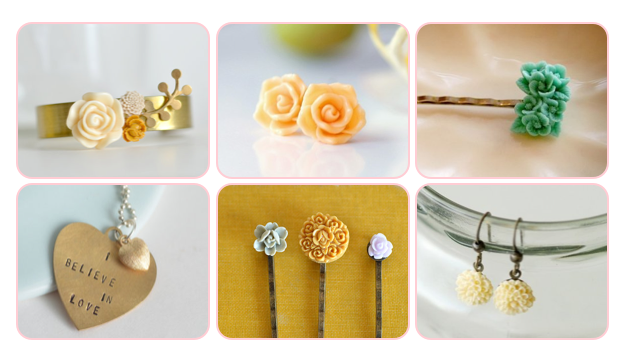 Here are a few words of introduction from the creator of Pretty Little Me, Katherine:
"I am a faithful person.  I love my church.  I love my husband, and I really like him too.  I love my children, and am a dedicated therapist to my son who has cerebral palsy.  I enjoy taking time for myself each day to pin, facebook and read blogs a bit.  I love to create.  I love to take photos and capture a surprised expression, or the embrace of a loved one.  I like to cook, but hate to do the dishes.  I love having a flip flop tan line.  My grandma is one of my best friends, along with my parents and my 3 dear sisters.  My husband and I have traveled quite a bit, and it has given me a greater perspective on life and shows me that I have been given much.  I love to play outside with my kids and let the sun kiss our cheeks.
However, there are days when life is hard, or there is too much to do, so my hair goes in a ponytail.  I have to say though, I do feel more confident with a cute pair of earrings on.  Bright little flower earrings are sometimes all I need to feel cute and refreshed, so that is why I started Pretty Little Me."
Thank you Katherine! Doesn't she sound like someone you'd like to be friends with? Me, too!
This week, in honor of Valentine's Day (aka the day of flowers, chocolates and jewelry) Katherine is offering a generous $30.00 credit to Pretty Little Me for one lucky winner to chose herself a couple pretty little items!  Doesn't that sound great? Pick your very own Valentine's gift—to yourself! When you check out the shop, you'll see that $30.00 goes a long way with the affordable price tags on each adorable piece.
The giveaway will be open until Friday, 17th at midnight and the winner will be chosen randomly and announced at the top of this post (so remember to check back to see if you won!)
To enter the Pretty Little Me Giveaway:
*Check out Pretty Little Me on Etsy and leave in your comment what pieces you would like, should you be the winner.
Here's what I would choose:
For additional entries (leave separate comments for each) you may:
*like One Little Minute on Facebook
*like Pretty Little Me on Facebook
Also, throughout the month of February, receive a 20% discount at Pretty Little Me with coupon code "love2012"
(For sponsorship information, check out the Sponsors & Friends page)