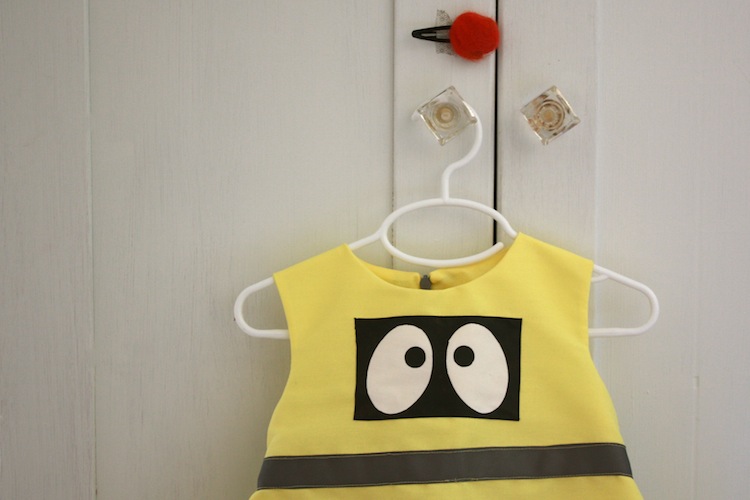 Custom orders are my favorite. I was excited to hear from a returning customer, Norma, with her new idea: dressing her cute daughter as Plex from  for her upcoming Yo Gabba Gabba birthday party!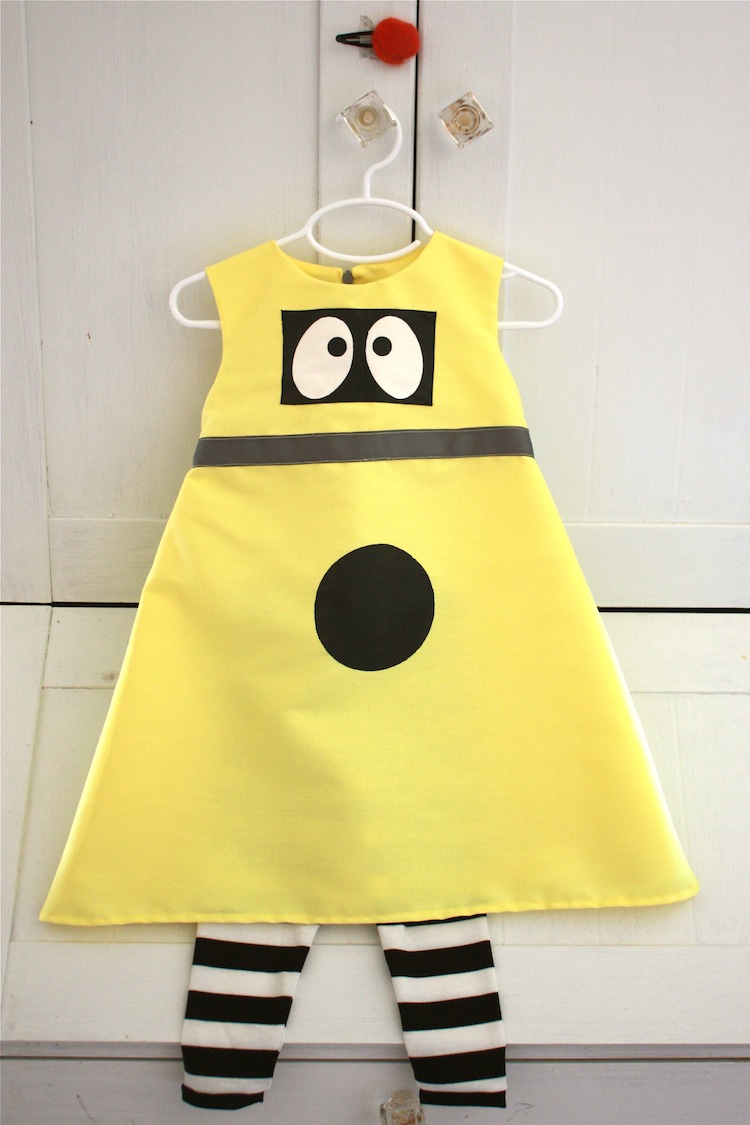 I've never seen Yo Gabba Gabba (we're sort of a pbskids.org family:) so I did a litte google searching to get an idea of what Plex looks like (fun fact: the Yo characters were originally designed by Kidrobot! Rad.)  I decided to take a simple, modern approach on him. I choose a slightly stiff poplin fabric and a very basic A-line skirt to create a more boxy body, then added a gunmetal grey grosgrain ribbon for the "neck." Of course I used good old freezer paper stenciling to paint the dot directly onto the dress. I stenciled those darling eyes onto white poplin (to keep the white background) and then stitched them onto the bodice.  The leggings are a simple stretch cotton whipped into robot legs.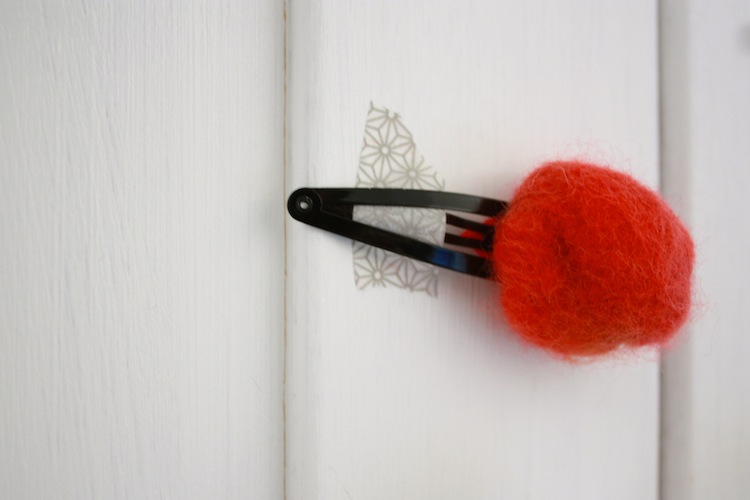 I had originally planned on making a little headband with a red wool felted ball sticking up, but Norma said that her two-year-old would never keep it on. So, I went with a flip-clip instead, that can clip right onto the top of her head, or a ponytail. I actually think it will be cute for everyday use, too!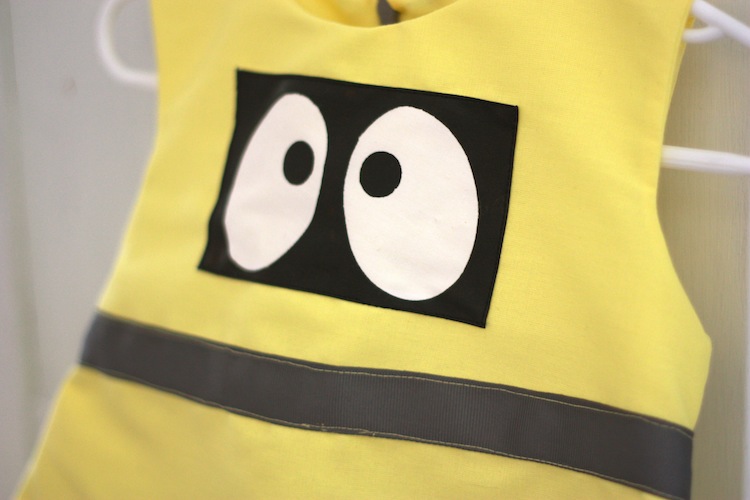 What expression would  you say this is? Surprised? Nervous? Excited for a birthday party? Yep, that must be it.
It's so cute it makes me happy!