Happy 2013! Our Annual New Year's Brunch was so fun and simple this year, I wanted to share before I spend the week finishing up posts for the upcoming sewing series!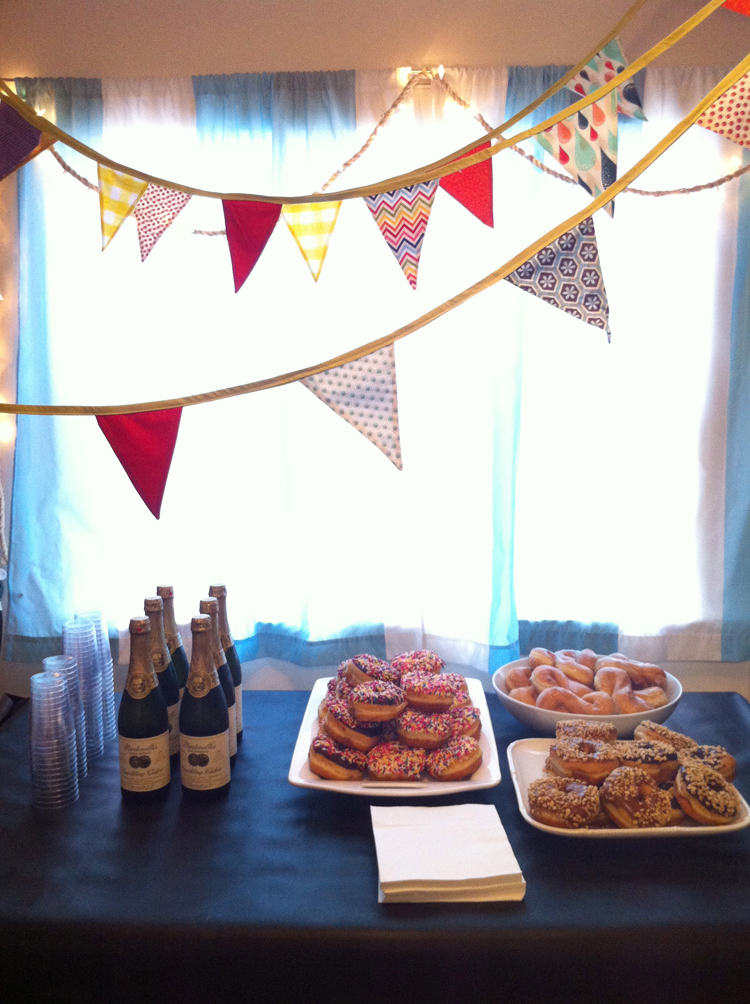 Dave and I are big New Year's fans, but once we had kids, it seemed silly to have an evening party. So we adapted, and began throwing little New Year's Day  brunches (Dip into 2011, Shiny and New 2012).
This year the holiday snuck up on me, and I decided to go ahead and pull something together even super duper last minute (I emailed invites on Sunday!) Donuts sounded simple and festive, and we love popping bottles of sparkling cider. Easy to prepare (thanks Shoppers + Costco!), easy to set out, and easy to enjoy.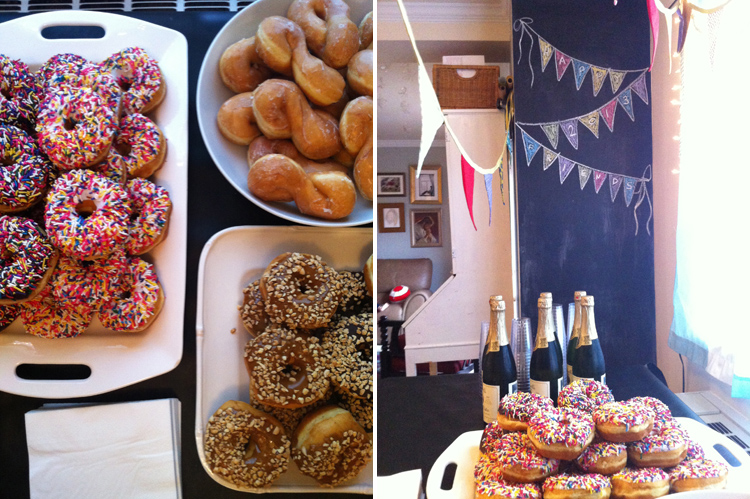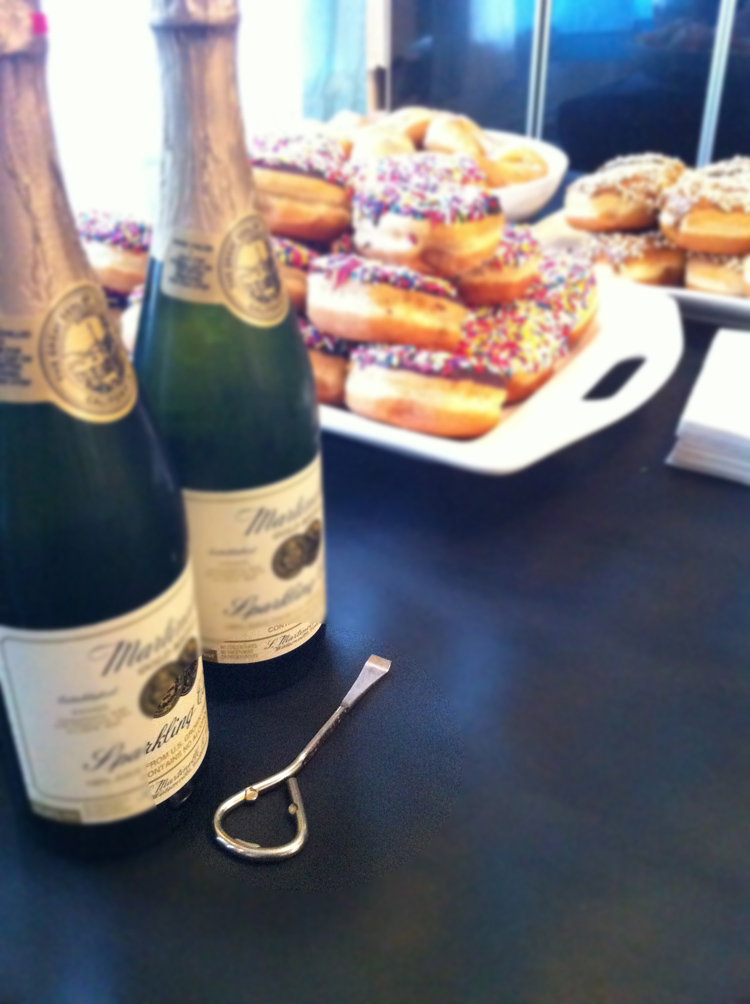 I think we open enough bottles to warrant a real bottle opener sometime soon. Marley, our wall-mounted pup, doesn't work at all and this paint-can opener is pretty sad. Works like a charm, though!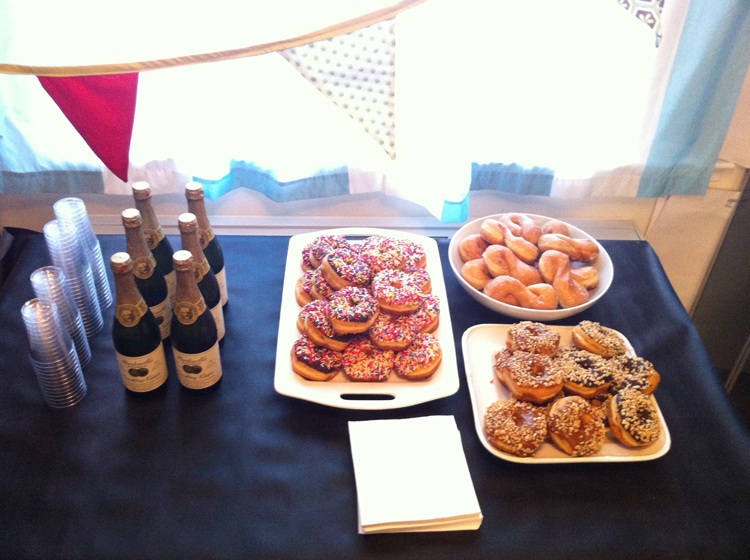 The open house was perfect. We were able to sit and chat with our friends while the kids ate donuts and dressed up in Milo's costumes. I think everyone enjoyed having a chance to get out on a cold winter's day to celebrate with friends. We love hosting in our cozy little home!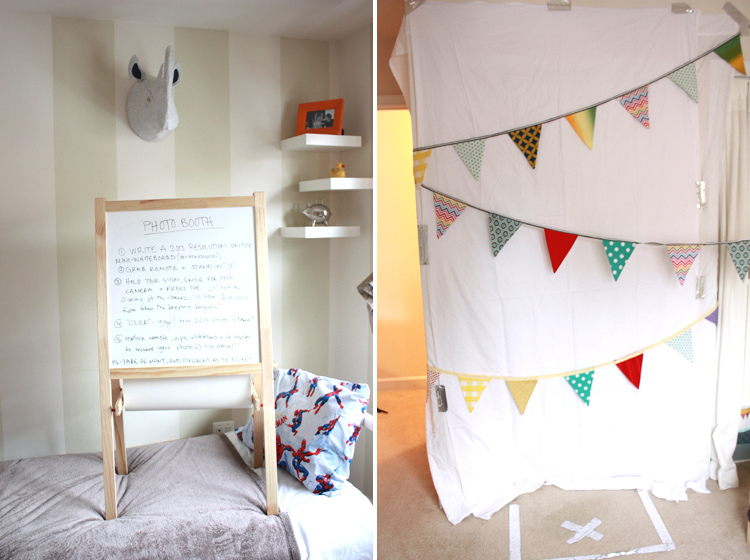 This year we pulled out the photo booth again, since it was such a hit last year. I kept it really simple with a white sheet duct taped to the wall,  some of my scrappy fabric bunting, and the tripod set to remote. Instructions were written on the boys' easel white board, and the remote stuck to the window where everyone could find it.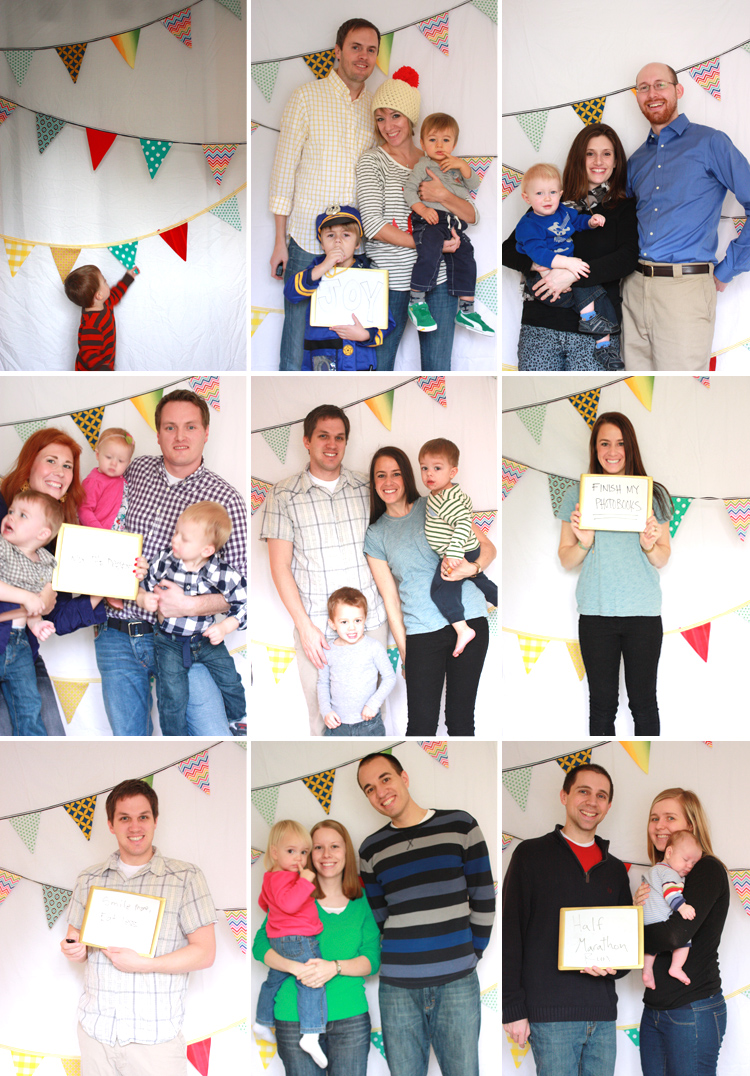 I did pull out my mini white board for resolutions. Everyone was in a similar theme this year: "Enjoy the Moments", " Live in the Present", "JOY". And then there were some nobel causes: " Smile more, Eat less", and " Half Marathon Run". And then there was mine: "Finish my Photobooks." I'm really going to, guys. Three point five years behind, and 2013 is my year to catch up. Wish me luck!
Really though, the simplicity and stress-free nature of this party was me living my resolution to slow down and be more present. It feels great.
I hope you all enjoyed a fantastic New Year's Day, too!
You might also like