I've never been one to shy away from a painting project. Starting in our first apartment, a 500 square foot basement, I have painted at least some part of every space we've lived. Over the years I've come to appreciate the art of choosing the right paint colors for a room, the perfect sheen for a bookshelf, and which method (roller, brush, sprayer) will be the most effective for the project at hand. These last couple years since moving to Texas, I've also gained a huge appreciation for my one-stop-paint shop, the local Sherwin-Williams store.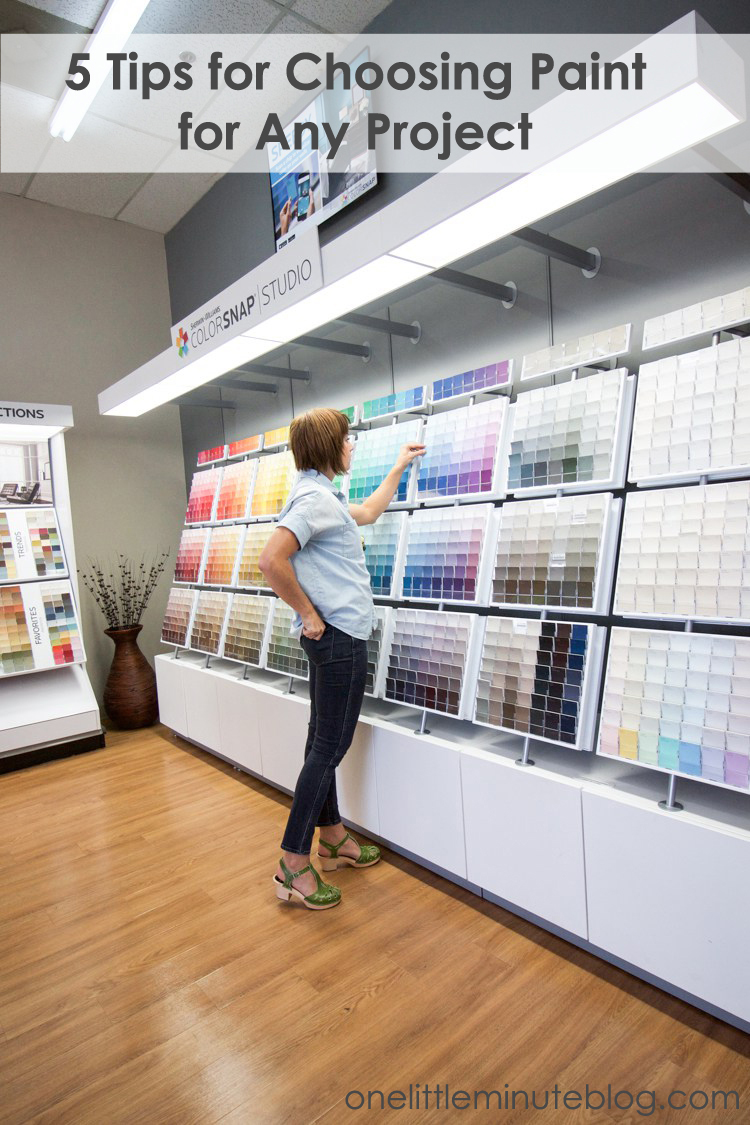 I was originally introduced to Sherwin-Williams at Alt Summit back in 2013, around the same time we moved and started building our own house. When I walked into our local store I was immediately struck by the huge variety of options within the same brand! From concrete and deck stain, to antimicrobial interior paint, there was just the right product for every project. Not to mention all of the accessories, brushes, rollers, ladders, and everything else you may need for your painting project all in one place.
My favorite thing, and one that really set the experience apart from any I had before was the personal attention and advice that the employees gave. I explained my project, and was given specific recommendations about which paint type (there are a lot!) and which sheen would have all the properties I was looking for.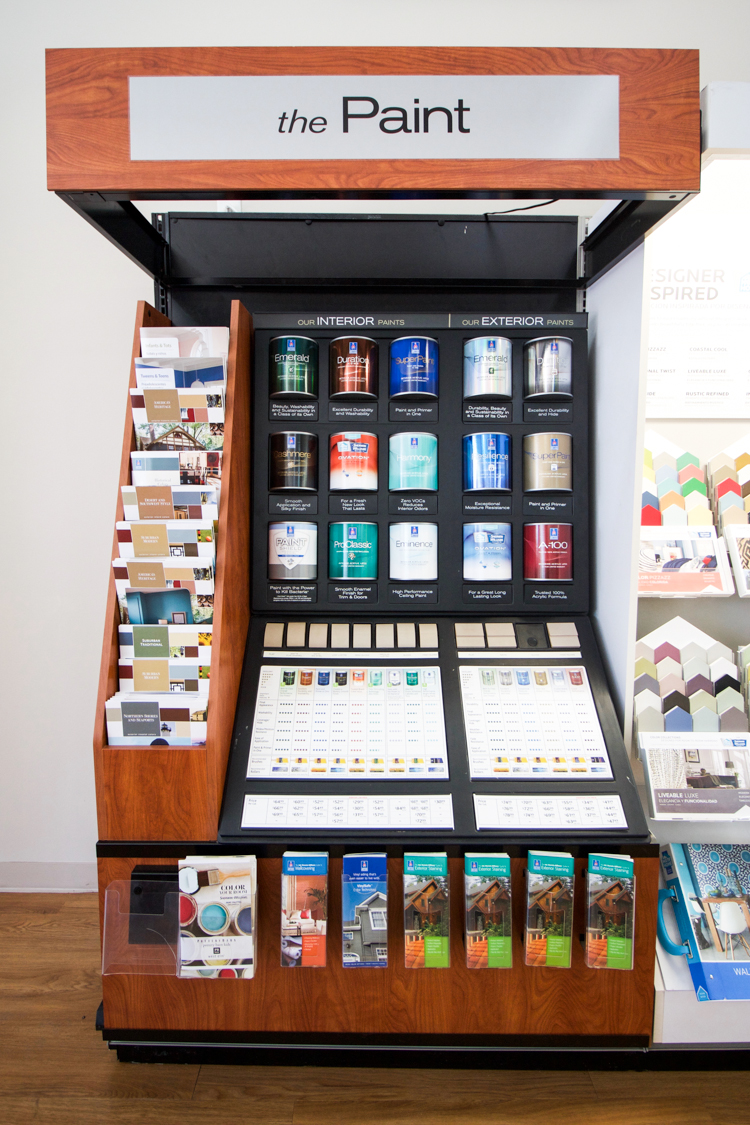 Today I'm partnering with Sherwin-Williams to share five tips for choosing the right paint as I get set up for my next painting project: refinishing a dresser for Plum's room.
1. Consider The Colors You Love: the colors you wear, pin, and are naturally drawn to give good indication of what you love. If you don't have a few that immediately come to mind, I recommend heading to Pinterest and creating a color love board. Pin away colors that inspire you. Then when you're looking for the perfect color for a project, you'll have a place to start. (Using the Sherwin-Williams ColorSnap app you will be able to to select photos you've pinned and pull them into the app for instant color matching. So cool!)
2. Decide on a Feeling: colors naturally elicit emotions, and there are some standard guidelines you can follow to determine what those are. In our first apartment we used orange for the tiny living room because we wanted it to be a lively space for great conversation, and it was! Now I lean more towards having my house be filled with calming colors because my kids have enough energy the walls don't need it too!
3. See the Big Picture: designing as you go can be a fun process, and is usually how I create my rooms and spaces. There is some benefit to starting with an overall idea of the finished space, however, so that as you collect furniture, art, linens, and colors for each room you stay on track. Choose a theme that involves the purpose of the space, feelings you want to have there, and what you already have that you love, and then build from there. For example, I created this inspiration board when designing our patio room, and even though not everything is exactly the same as the vision board, the space feels just as I hoped.
4. Determine Scale and Impact: Do you want the item you're painting to be the focal point of the room, or set the stage as a background? Are you painting four big walls, or one small chair? Scale definitely matters when it comes to painting, especially if you're going bold. A side table in red will make an impact as an accent, where a wall in red will make an impact as the focus. In my boy's room, the dark blue ceiling sets the outdoor theme, while also dropping the ceiling and making the room more cozy. Consider the impact you want to make, and choose color accordingly.
5. Paint for Practical Use: If you're doing all the work to paint, make sure you choose the right sheen and quality for the job at hand. I didn't realize how technological paint has become, and how truly specific it can be! When I painted the boys' room I discovered that Sherwin-Williams Harmony paint had a zero VOC formula and would actually reduce the odors in the room over time! What? It was perfect for my little boys space (because boys are stinky!) In choosing paint for the patio room I learned of the new Sherwin-Williams Emerald Flat paint that is actually washable and durable unlike traditional flat paint! And when I got ready to paint the outdoor reading nook, I was directed to the Resilience exterior paint that resists moisture and repels dirt. Perfect for an outdoor project. Choosing the not only the right color, but the right type of paint for each project ensures it will last the test of time.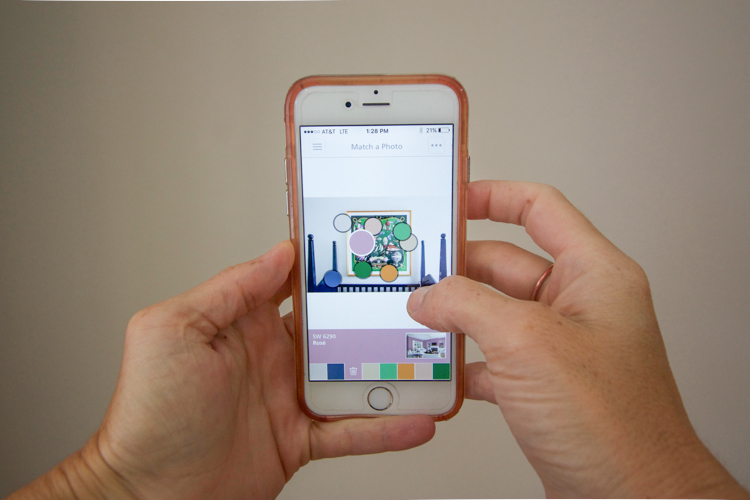 While I was choosing a paint color for Plum's dresser, I considered these tips. Green has been my favorite color for as long as I remember and I decided right off that her otherwise mostly calm and neutral room could use an accent of bright color. While in the Sherwin-Williams store I noticed a sign for the ColorSnap app, that allows you to color match paint samples from a photograph!
I pulled up an image of the scarf hanging above the crib in Plum's room, and played around with matching colors straight from the scarf. It was awesome to be able to move the samples around, finding just the right hues and color combinations.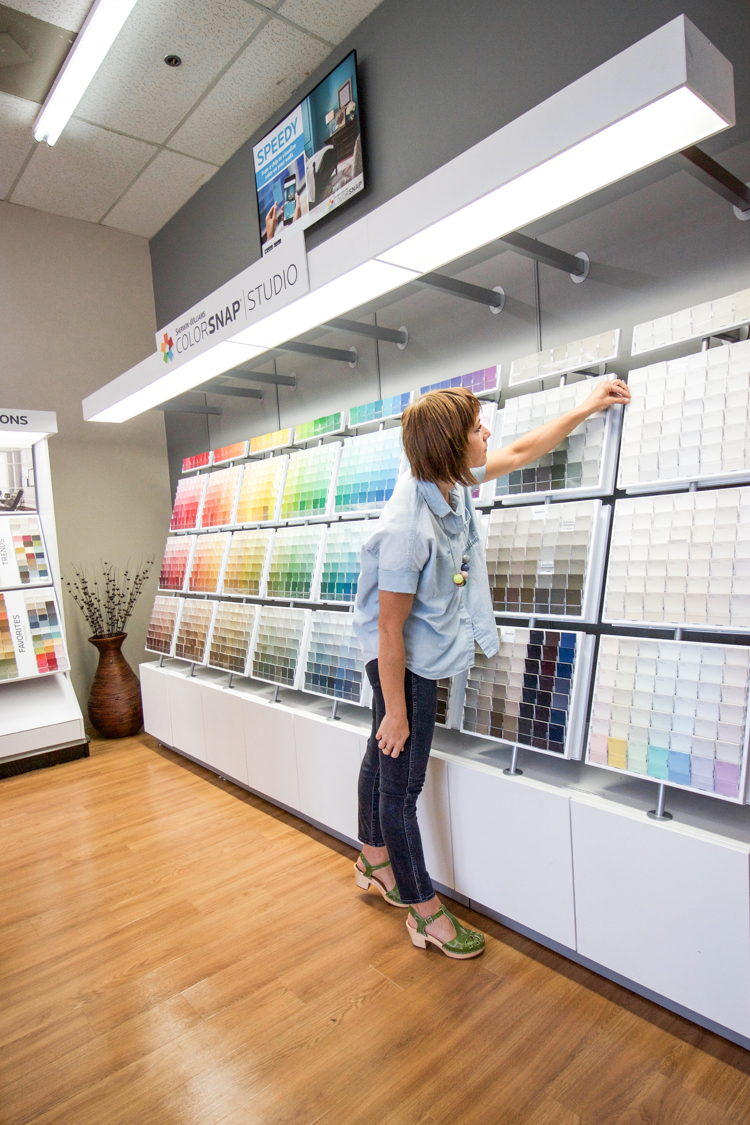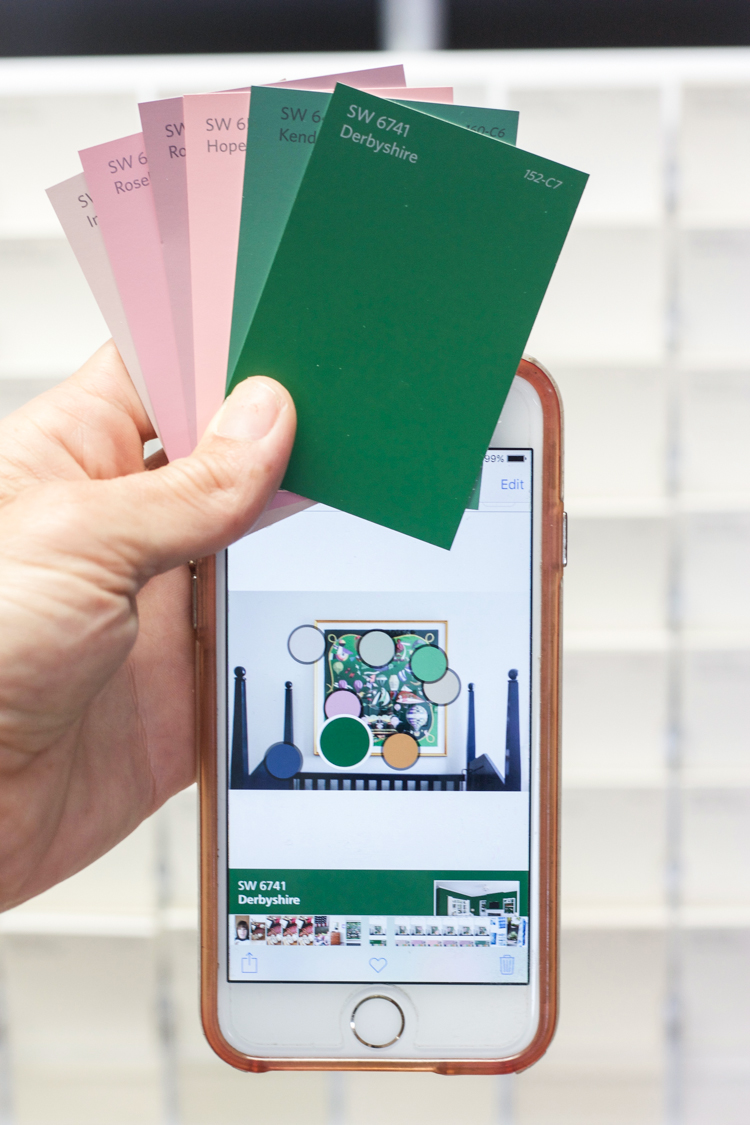 I eventually want to paint Plum's walls pale pink (that's the big picture:), and it was great to be able to see not only some beautiful greens that would look just right in her room, but also see them alongside the pinks that I will consider for the future. I settled on Derbyshire, which is a deep hunter green that I imagined would pop beautifully with the brass hardware.
Because the dresser is small, I feel great about using a bold color, knowing its impact will be as an accent for the room, rather than the focus. It also will play beautifully off of the framed scarf, which will keep the space feeling cohesive.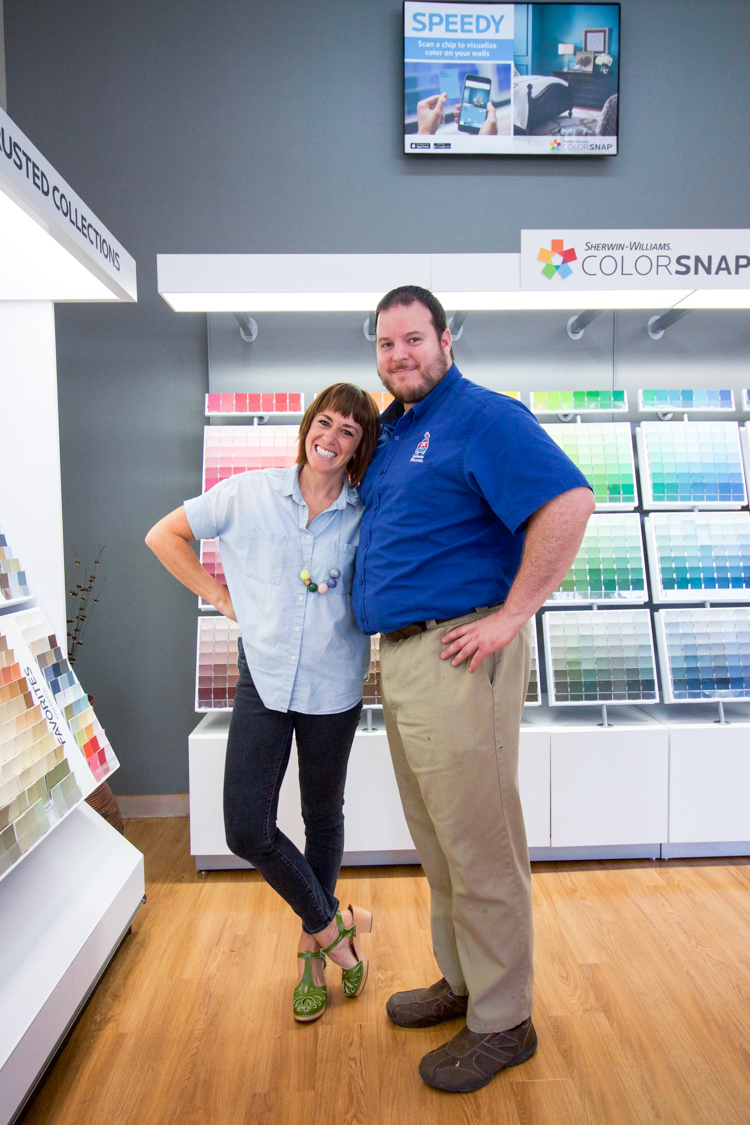 I chatted with Matt, one of the long-time employees at my local store, about the project, and he recommended I use the All-Surface Enamel which will be self-leveling, harden into a durable coat, and hold its sheen and color over time. (He was also thrilled to get in a tripod and remote photo with me as I showed him a little behind the scenes of blogging.)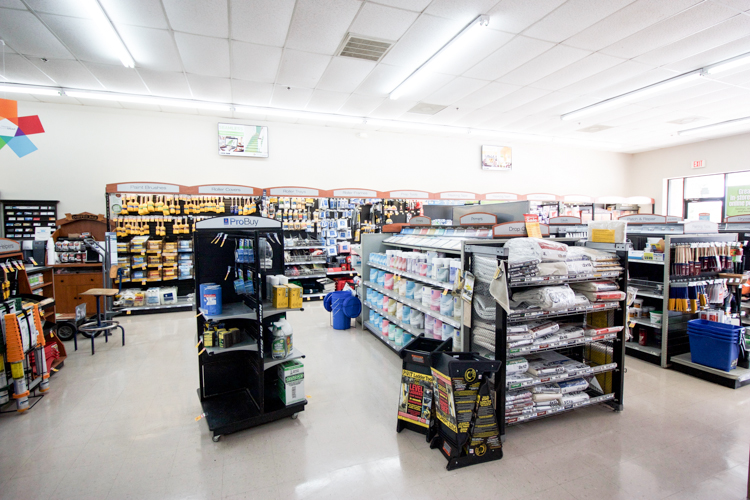 I'm excited to finish up this quick project, and show you the results! What painting project do you have next on your list? This weekend the Sherwin-Williams Love For Color sale starts with 35% off of your in-store purchase of all paints and stains!  (The giveaway winner was Stacy. Congratulations!)
Five Days to Freedom: Tips for Choosing Less Stuff and More Adventure in your Daily Life
Five lessons with practical tips and exercises to help you feel more in control of your life!