This series is sponsored by Baby Lock.  For over 40 years, Baby Lock has been dedicated to the love of sewing by creating machines for sewing, embroidery, quilting and serging – all with ease-of-use, high quality and a touch of elegance.

Printing on fabric adds a whole additional layer to the creativity of a project. Today our guest posters block printed on knits and their projects turned out so great! I'm excited to learn from them!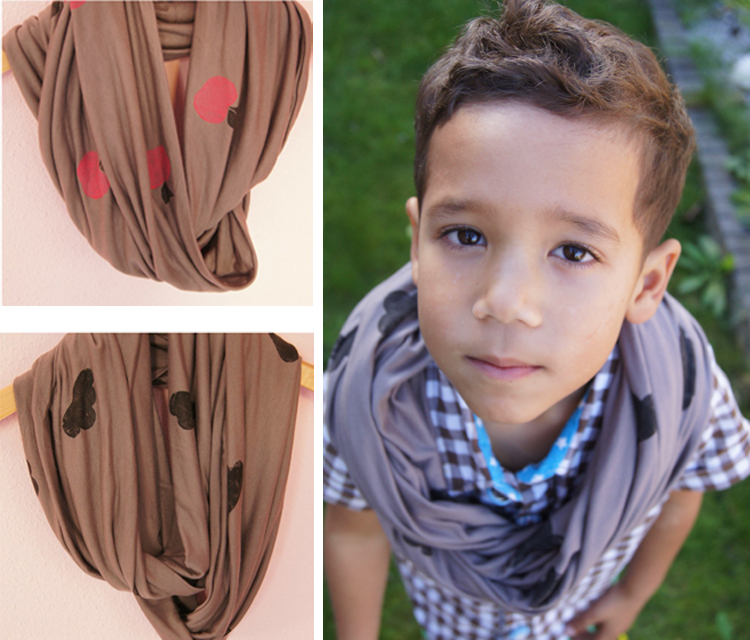 Rachel from Anu*Miki created such fun designs to print on scarves for her little boy and girl! I mean, how cute is he in those clouds? Don't miss her post to see how she did her printing today at Anu*Miki!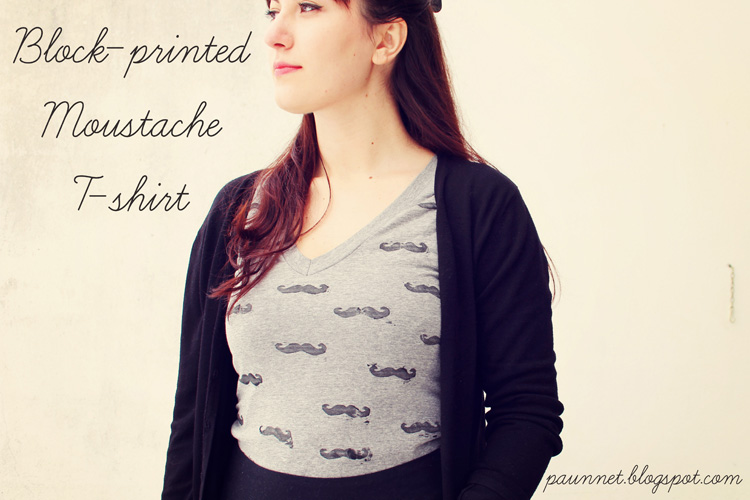 I'm still digging mustaches (so on-trend!) and love this quirky mustache tee printed by Anna from Paunnet. She mentioned learning a lot as she worked on this project, so I am excited to head over to Paunnet today to learn from her tutorial! Be sure to check it out!
And in case you missed some of the posts last week, here they are:
Stretch Yourself Week 1:
Knit Fabrics and Selection at OLM // Cutting Knit Fabric at MM
Making a Pattern from a Tee Shirt at OLM // Drafting a Tee Pattern from Measurements at MM
Basic Tee Shirt Construction at OLM // Finishing Details for Knit Fabric at MM
Tee Shirt Dress Variation at OLM // Peplum Tee Variation at MM
Drafting and Sewing Leggings at OLM // Drafting and Sewing a Maxi Skirt at MM
Serger and Coverstitch Techniques at OLM // Baby Lock Diana Threading and Converting to Coverstitch at MM