Episode 119: Planning Your Best Week Ever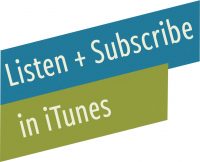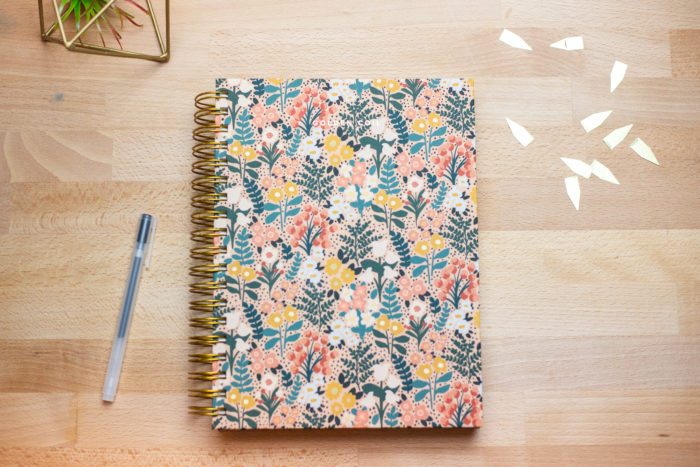 Today's Sponsor: Golden Coil
This month on Live Free Creative, we are planning for our best life ever with the support of Golden Coil planners. Golden Coil knows that your life doesn't look like everyone else's, so your planner shouldn't either.
With its full line of fully customizable pages, you can have daily, weekly, monthly layouts that fit your lifestyle. You can also include special bonus pages, like a gratitude diary, project planners, a meal plan, financial tracking, mood and habit tracking, and all sorts of other great specific pages to make your planner feel just like you.
And we are in luck because not only is Golden Coil sponsoring the podcast this month, they are also having one of their two annual sales right now, this minute. From November 16 to 20, you can use the code BLACKFRIDAY to get 15% off of your whole order at GoldenCoil.com. Head over, check it out, and join me in planning your best life ever with Golden Coil.
Introduction
Welcome to Live Free Creative, the podcast that provides inspiration and ideas for living a creative, adventurous, and intentional lifestyle. I'm your host Miranda Anderson. And I hope that each time you listen, you feel a little bit more free to live your life exactly the way you want to live it.
Hey-hey, welcome back to the show. I'm your host Miranda Anderson. You are listening to Episode 119 of Live Free Creative Podcast, Planning The Best Week Ever.
This is Part III in the November mini-series of planning, your ideal life. And one that I think that we're all going to be able to relate to a lot. I think that maybe not a lot of people do big, wide-perspective, annual planning. Seasonal and monthly planning? A little bit more.
But weekly planning is something that I think often people think of when they think about actual planning and scheduling. I'm excited to invite you to consider a new perspective as you plan the best week ever for your life.
Before we jump in to the nine tips that I have for you–nine step process in planning your ideal week–I want to share a little bit about life lately.
Segment: Life Lately
As you are listening to this show, if you listen within the first couple of days of the release, I am driving across the country with my three children and my dog.
Because of the wild year that we're having, and the inability to spend as much time with family and friends as we normally do, and also the decision we made to homeschool our kids, our holiday season looked a lot more open than normal.
When we decided to homeschool, one of the first things that my kids asked was whether or not we could spend the entire holiday season near our families in Utah. Normally we go home for either Thanksgiving or Christmas, spend about a week or two, and then come back for the other holiday, or we go and travel somewhere else.
This year, we decided to do the whole thing. It has been years since we spent the entire holiday season in Utah near our families. Dave and I both have a lot of siblings and most of our siblings and both of our sets of parents live in Salt Lake City, Utah.
So it'll be a super bonus treat to be able to spend both Thanksgiving and Christmas near our families. Because of COVID of course, our regular holiday season won't look like it usually does with lots of parties and visits and different activities to different places.
We will be hunkered down in my parents' home spending a lot of time with them, seeing our siblings on a case-by-case basis. Probably not doing a lot of big gatherings unless we have done some COVID testing to make sure that we're not inadvertently passing this virus around unnecessarily.
I'm going to cross my fingers and hope that a few of the things that I thought I would do before I left for this road trip are happening or have happened by the time you're listening to this.
I am definitely a see the beginning of a trip as a deadline for other types of things in my life. For example, I know that I want to leave on Tuesday for a trip so I can think of all of the different things that I want to get done before I leave.
Do you do this as well?
This used to happen a lot in my sewing days, I would decide I wanted to make something new for almost every trip I went on. And so I would always be sewing up late into the night, the day before I left on vacation.
This time around, I didn't have plans to sew anything new for my trip. However, we were planning to build a new chicken coop for the ladies before we left town. So fingers crossed that has happened.
And I'm sure that as it does happen, if it did last week, that I shared about it on Instagram.
If it hasn't happened, if you haven't seen anything about it, then that's fine; we probably came up with another solution. If we didn't get the whole new coop and run done.
As we drive, I'm sure that the kids and I are enjoying a lot of audio books, some fun road trip snacks.
Some of the things we're looking forward to as we spend the holidays in Utah are taking the kids to do some skiing, maybe put them in ski school. It's been years since I got to ski more than once or twice a season. So, we're really looking forward to that.
We are super excited to spend a little bit of time in Southern Utah, hiking in Zion National Park, which is one of our favorite national parks.
One of the other sort of random things that I'm looking forward to in the upcoming couple of weeks of our trip to Utah is to visit the Spiral Jetty on the Great Salt Lake. I don't know if you know what that is. It's this really cool, old modern art landscape art that was done on the edge of the Great Salt Lake. You can look on YouTube or online, just Google it. And there's a bunch of images of it.
I want to take my kids to it down on land, and then also have their grandpa, my dad, Papa, take us on a flight in his little airplane so we can see it from the sky as well.
Lots to look forward to in the upcoming weeks. Right this minute, I am probably somewhere in between Oklahoma and New Mexico en route to Utah for the holidays. That my friends is life lately.
WAIT!! PLANS CHANGED!
Wait, wait, wait. That's not what happened. No, I'm sorry. I recorded that ahead of time. In a podcast episode about plans, here is a great example of how plans change, sometimes unexpectedly.
Even though we have been planning on spending our entire holiday season in Utah for the last six months. Well, friends, we are in the middle of a global pandemic. And last week we had a meeting with our family and decided that we wouldn't be doing any family gatherings.
So, instead of driving across the country and not gathering with our family, we made the executive decision to stay put and have our holidays at home.
Well, at least the Thanksgiving holiday. We have yet determined what exactly we are going to do for Christmas. For the time being, we've postponed any travel to the West until at least the middle of December, if we end up doing that.
I thought this was a great example of how plans need to be made, and you can look forward to them, and be excited about them, that sometimes they change and that's also okay.
It took a couple days for us to kind of roll this around in our heads and come to the conclusion that this really was the very best decision. Even if we could road trip and be safe, and head out there, it just wasn't going to be the trip that we hoped for because of the circumstances of the pandemic.
And so it made more sense for us to stay home in our cozy house, our cozy yard, and our cozy neighborhood, with the chickens and the dog and our family just gathered together. And just make the best of this slow, cozy, quarantine holiday.
I'm laughing a little bit regarding the chicken coop because, yes, we were planning on building a chicken coop. And again, at the last minute, I decided it was going to be so much work and so much money for the materials, as I started to add up all the material costs.
I decided to look up on Craigslist for a local carpenter who builds chicken coops. And I was able to find somebody who built chicken coops, assembled on site, built to specification, and the cost was similar, and I didn't have to do any of the work myself in the cold.
So the chicken coop should be delivered tomorrow. I can't wait to share that with you.
We will be reevaluating a quick road trip to see our families for Christmas. In the meantime, Plum has requested a fat turkey with legs for Thanksgiving dinner. So I picked up a free-range organic turkey at Trader Joes, and I'm going to spend a lot of time on Google this week trying to figure out how to cook it.
And that, my friends, is what is really happening in my life lately.
Main Topic: Planning Your Best Week Ever
I hope you're enjoying this month's emphasis on planning for your ideal life.
This week, we are digging into planning the best week ever. I titled this podcast with that particular title for a reason. All of us, when asked, what would our ideal week look like or what would be the best week ever, we could probably come up with a pretty good idea about what that would include, what it would not include and how we would spend our time.
I want to invite you to consider that whatever you think of as your best week ever could be something that you do every week. It could be something that is your actual real life.
Years ago, I was in a conference in 2013. I accidentally went into the wrong room of the conference. I wanted to go to a talk about Twitter and how to become a fantastic Twitter user. And instead I ducked into a classroom and sat near the front and was settling in with my notebook and my pen, when Karen Walrond walked to the front of the room to present.
And as she started talking, I immediately recognized that I was not in a Twitter class. In fact, I was in a class about living your best story or leaning into the life that you love.
One of the exercises that Karen from Chookooloonks had us go through was to close our eyes and think about the most recent time that we were brilliantly happy, that we were all filled up with what we were doing and who we were with.
She invited us to just think on that for a minute. And I remember closing my eyes and thinking about a picnic I had recently been on with my kids for mother's day and how wonderful it was with the sunshine and the delicious food. And we had taken this time out of our schedules and we really had just had a special moment.
She then invited us to open our eyes and to think about how often we're including that type of experience into our lives. That thing that you were doing when you were brilliantly happy, is it something that you do every week? Is it something that you do often? Is it something that you think has to be a treat even though you really enjoy it?
She asked us: Why aren't we including the things that we love into our regular life? Why do we hold back from having special experiences?
We can live best week ever every week, if we want.
There's nothing indulgent about building a life that looks like the life that you want.
There's nothing indulgent about setting yourself up to not ever need to go on a vacation from your life because you are living every day and every week in the best way that you can.
When you live like that, going on vacation is just for fun. It's just for curiosity sake. Not because you are burning out in your life and you need a break.
In this episode, I'm going to walk you through nine steps of planning the best week ever. And my advice is, once you have this best week ever planned, my advice is to put it on repeat, to live your best week ever, back to back, as often as possible.
1. What do you want to do?
So, number one, you're going to start with, what do you want to do every week?
These might be things like:
going on a date night,
exercising a few times times,
washing your hair,
going on a picnic,
having a pizza movie night with your kids.
In my work life, my weekly activities include:
recording a podcast,
writing a blog post,
maybe sending a newsletter.
Identify the things that you want to do weekly in this first step.
I do not want you to write down the things that are already scheduled, already on there, that you have to do, or you think you should do.
2. What makes your life feel at ease?
This first one is to write down the things that you love, that you want to include in your life every week.
Once you've gotten those all down, we're going to move on to number two, which is to identify your weekly activities and tasks that help your life to feel at ease.
Examples of this might be:
maintaining a clean house,
getting gas in the car,
attending church,
going shopping for groceries,
your kids activities: piano lessons, soccer practice.
These are the things that you do that you choose because they contribute to your life feeling the way you want to.
In this step, you may identify some things that you have on your plate, in your schedule, built in as a must do, a should do. And when you look at it hard, you think: I don't really think that this helps my life feel easier or more abundant. I don't really love this thing, this activity, this commitment.
I want to invite you to consider the things that you have on there as regular activities that are just part of life, consider that all of them are optional and that you may need to make adjustments to some of your previously planned or previously committed to activities upon recognizing that they're not serving your highest purpose.
Try to cross off all the shoulds. Dig in and see what's there. And then try to cross those off and either replace them with the choice: I want to do my laundry so that my family has clean clothes, or I want to attend church or do church at home with my family because of the spiritual nourishment that it provides for us, rather than I should, or I have to do these things for someone else or for someone else's expectation.
Okay. Are you with me? You might want to write some of these things down as we go so that you can actually build your best week ever.
3. What can you automate?
Step 3 is to look at the list of things you've written down and consider which of these you can automate. Automating means plugging an activity or a task into a certain timeframe day and time in the weekly calendar so that you can forget about it the rest of the time.
You know that it's going to happen at a specific moment during the week, so you can release the stressful weight of carrying it around the rest of the time.
My favorite example of this is from years ago, when I first thought about how to automate my schedule. I was really overwhelmed by keeping the wood floors clean in my beautiful home in Texas.
We had 2,500 square feet of hardwood floors, and I wanted them to be clean every single week. Now this doesn't sound unreasonable, but it overwhelmed me. Every single day I would notice the crumbs here or the smudge there, or the "Oh, we need to sweep. We need to vacuum. We need to mop all over the house."
I had a toddler. I had a baby. I mean, I had a dog. We were living our life in this home and every single day I would look at the floors and think, "Oh no, I need to still…"
I wanted to follow my kids around with a mop, with a little Swiffer, just push their little feet around.
All of a sudden, one day I realized that if I just decided when it was going to happen, then I could just let it be dirty the rest of the time. And I decided Thursdays during nap time would be my floor cleaning time.
It was immediately such a relief to have scheduled a time and automated that task. I know when it's going to happen. So I don't have to think about it any more. I let go of the weight of thinking "I don't know, this has to happen now" and replaced it with the peace of knowing "it has a space, I've given time, and it will happen when it needs to happen."
There are lots of things on our schedule that we can automate. Both things that weigh on us and stress us out, and things that we like and that we're excited about, but that we have to plan for.
Many of the activities that you listed in one or two of this exercise are automateable. The things that you can automate are things that don't necessarily include the input of someone else. You don't have to have like a consensus or a counsel about it. You can just choose.
There are things that it might be nice if they happen at a regularly scheduled interval. Something like floor cleaning is a good example. I wash my hair about once a week, that usually happens on a Sunday. That's something I can plan on and not think about it the rest of the week.
During the school year, before coronavirus, I took myself to lunch every Tuesday. Tuesday afternoon was my walk the dog to the cafe nearby my house, read a book, treat myself to lunch, and just delight in this beautiful experience that I could look forward to all week.
I didn't have to reschedule it. I didn't have to plan it with anyone else. I just would take the dog on a walk down to the cafe and treat myself to lunch every Tuesday.
Things like that are automating tasks. And that really helps you create some consistency and management in your weekly schedule.
4. Divide your day into blocks of time.
Okay. For step four, I'm going to introduce you to a new idea.
I shared this last month on the Eight Minute Classes Instagram account, if you want to get an actual visual of me talking about this. Listening to it is probably fine as well.
I want you to close your eyes and imagine one of those Ikea cabinets that has all of the squares in it. I think most of us are familiar with this piece of furniture. It's pretty ubiquitous in the design world. In most of our homes if you have Ikea furniture. You can imagine something like this.
There are all different sizes. The one we're going to imagine is seven blocks long and four to five blocks tall.
So you can imagine this giant piece of storage, right? This piece of furniture.
And each one of those squares is a space where you can slide in a little basket. A lot of times, this Ikea furniture, people fill it with baskets for their toy storage or for clothing storage, or for craft storage. You slide a square basket into each of those holes. And a lot of times those baskets get labeled with what is in them, so that you know what to put where.
I've seen this done really well in toy rooms where some of the higher shelves have baskets labeled with games, board games, and card games, and maybe dress ups and things that the parents want to get to themselves. The kids can ask the mom and dad who know how to get those.
And the lower cabinets have unbreakable things and things that the kids can pull out and play with at any time, all labeled. So when it's time to clean up the toy room, you know, the Legos go in the Lego basket, and the dolls go in the doll basket, and the little cars go in the car basket.
This all makes sense, right? You can visualize this. You know what I'm talking about? You've got it in your head.
Now imagine that this giant Ikea cabinet is your weekly schedule. Each of those columns represents one day. And each of the squares in the day in the column represents a block of time.
You may have heard about time blocking, or time block scheduling, block planning. I have an episode all about this, linked here. It has a great PDF if you want to pull that up. Otherwise you can just listen and go along with me here, because we're going to cover the same things.
Each one of those squares represents a moment of the day that's three to four hours long. And you can categorize what happens during those hours. It's really helpful for your day to not be divided into just half hour or hour sections, but that you give yourself blocks of time with a little bit of flexibility and a high level category.
An example of this might be from the time you wake up until breakfast time would be morning routine, and your morning routine doesn't need to have specifics in it yet. But to give you an idea, it may include journal reading, scripture reading, other types of reading, meditation, exercise, meal prep for the day.
There may be a lot of things that you tuck into your morning routine and they happen during those hours.
Maybe your next one would be between breakfast and lunch between about nine and noon. And that might be household errands or tasks. During that block of time might be a good time to schedule doctor appointments or do laundry or dishes or things relating to the household and the home.
If you're like me, after lunch, you may want to get some work done. And so between 12 and about 3 could be your work hours. And that may look different depending on the day. Monday for me is podcast recording day and some email newsletter day. Tuesday might be blog post writing day. Wednesday, you know, so on and so forth.
From 3 to 6 might be family time, homework time, but the high category would be back to family time, motherhood time.
And then maybe from 6 to 9 we have bedtime routine.
You can see that I'm giving each of these blocks of time a specific category. And we're now moving onto number five.
5. Give each block of time a category.
Okay. So for 4, you've got your Ikea cabinet sections, and for 5 I want you to go through and give each of your blocks a category.
At this point, if you're just writing this down on paper, each one of your blocks maybe has a time segment hooked onto it. Six to nine, nine to noon, noon to four, four to eight, whatever your time blocks are that makes sense for your life that have some naturally occurring breaks in there. You may have a nap time if you're a mom with a young kid.
Those are your timeframes for your schedule.
And then you're going to go in and add categories to each timeframe.
For each of those, refer to your steps one and two.
When you do this, when you're thinking about your categories: What do you want to accomplish in your life? What do you want to do every single week?
If you want to take yourself on a picnic, make sure that there's a little bit of a space for that somewhere.
If you want to go on a bike ride with the kids, make sure that there's a space for that in one of your categories, e.g., personal care or family activities.
Then I want you to go through, we're still on step 5, and give each of your weekly tasks a home within one of your categories.
So you ask yourself some questions for each task: Is this a predetermined task? Is it something that I want to do? Is it something I can schedule? I can tuck it into one of those categories easily. When does it make the most sense?
You'll start to see some patterns in the types of categories that you have for your own personal life. Things like household errands, grocery shopping, doctor's appointments, that appointments, eye appointments, that all types of things like that may go into one category.
Things that are at home that are home-related like different types of cleaning and sort of routine maintenance. Those things might be one category.
What about things that you just like to do, maybe spending time with friends, social activities, or hobbies. Do you have time in your schedule that you've set aside for your hobbies?
These are all things that as you take a wide angle view on your week, you can start to plug those into your specific categories.
The reason that we use the block planning system is so we don't have to keep switching hats all day long. We know that multitasking is something women are particularly good at. And we also know that multitasking is not effective at all.
When you go from mom to employee, to housecleaner, to teacher's assistant all day long, every day, you're not really dedicating any specific energy to any specific type of activity or relationship. When you categorize and give yourself a couple hours with each hat on, you're much more able to dig in and do effective connective work.
My mornings right now from 6 AM or whenever I wake up until 9 AM are mine. That's my time for my own morning routine: exercise, sometimes I do some readings, sometimes I sit on the front porch swing and just watch the birds with a cup of tea.
At 9 AM, I am homeschool mom. And from 9 to noon, I am dedicated to teaching my kids to read and write and explore. And we do all of those things because I have separate categories.
And then, after homeschool, I hop into being work mom. And I don't feel bad telling my kids–I mean, a lot of times, especially right now, I'm still at home while I'm working–and I don't feel bad telling my kids: Mom's working right now. You need to go do quiet time, read a book, play outside.
I've dedicated specific hours of the day to spending time with them. And I'm now dedicating specific hours of the day to working on the things that I need to do separate from them.
If you have young kids, the separation time might look more like a nap time or a childcare swap with a friend, or you may need to tuck some of your personal care time into the hours before the kids are awake or after your partner is home.
I am a huge advocate of nap times and quiet times. I think as soon as your kids grow past their typical nap time, that instituting a couple hours a day of quiet time is a great time for mom to have a break, and for kids to learn how to be a little bit more independent, how to play by themselves, how to explore things by themselves.
And sometimes that results in a little bit more of a mess than would have happened if you had been hovering over every single thing that they did. It's also really good for their development to have some time to simply explore as long as they're doing it safely.
So take all the scissors and knives away, and then let them play for a little while so that you can read a book, sew a dress watch a show, do something that enlivens and enriches your own life as a person separate from your children.
Now, if you look at your list as you're categorizing and plopping individual tasks and activities into your schedule, remember we're not doing very specific things like doctor's appointment 11 AM on Thursday, unless that's something that happens every single week.
Right now, we're just creating a framework work to hang our individual to do's on during a normal week. So right now we just want a framework.
If you look at something, though, a category or an idea of something that you would like to do that doesn't always happen, or that you've tried to institute before, I want you to spend a little bit of time working through that.
What is likely to prevent you from accomplishing it? Maybe this is something like exercise. You'd like to exercise three times a week and you keep putting it on the schedule and keep not doing it.
Investigate. What is happening to that from happening? Is it physically something that happens? Is it emotionally something that happens? Identify the obstacles and spend a little bit of time working through some solutions. Give yourself a plan B and a plan C if needed.
6. Add in general task items to allow for flexibility.
For step 6, we are recognizing, like I said, that some task items won't be specific. You might have a category that just says work time. You will fill in the details of that specific block of time on a week by week, day by day basis. Right now we want to plan for the best week ever, which will include some work time, even if you don't know exactly what those hours will be filled with specifically, yet.
We want to give ourselves every single chance that we can to succeed. So identify your categories, identify your activities, identify the things that you can automate. And then we're going to allow ourselves the flexibility of doing a little bit of wiggling as necessary on a daily basis.
7. Add in your meal plan.
For step 7, I am going to just plug my minimum meal plan. I have a podcast episode all about minimum meal planning, and I also offer an inexpensive online workshop about creating your own minimum meal plan for your family. It's a seven lesson online course, entitled Seven Days, Seven Dinners.
If you're having a hard time with meal planning and you just feel like you could use a simple solution, it might be just the thing that you need.
In step seven of planning the best week ever. We have to make sure that we're thinking about our meal planning. How we're going to simplify that so that we actually do it and stick to a plan. And I'm telling you my minimum meal plan is a great place to start.
8. Make time for mental health.
Okay, moving on to step 8, which is make time for your mental health. Make sure that as you look at your schedule framework, your best week ever framework, that there is space for you to be you. To process emotion. To interact with friends. To take care of your spirituality. To move your body.
Make sure that you have on your plan enough time for you to sleep. That you actually go to sleep at a reasonable hour and that you're not getting up at four in the morning to do everything that you need to do.
Plan your schedule, not to 100%, but to 80%, because there will always be something that you don't expect that pops up. And if you have things planned like dominoes in your life, and one thing gets tipped up over, you just don't want everything else to have to come crashing down.
You never want everything in your day to hinge on one thing going perfectly because you will be sorely disappointed.
This is new for me. This is something that just in the last couple of years I learning to do. I can't tell you how many times over the last 10 years I've told Dave about my day: Oh, I am going to this meeting. And then I'm coming back for lunch with a friend. And then we're meeting another friend somewhere else. And then I have a phone call and then I have to also write this blog post. And then I have that deadline tomorrow.
And everything is stacked on top of itself where I'm like: It takes me 7 minutes to get from my house to the store, and I'll be there for 22 minutes and then I should make it just in time for piano lessons.
And he's told me over and over and over again–and finally it sinking in–that that's not a wise way to plan your schedule.
Leave some space for transitions. Leave some space for your mental health, for catching up with yourself.
I think I've mentioned this on the show before, but I was wholly unprepared for the emotional toll of homeschooling. I love it so much. It has been a super, super positive experience. And when I planned my schedule initially at the beginning of the school year, I planned for 9 to noon to be homeschool, and then we'd have lunch together.
And then 12:30 to 3:30 was work time. I had no idea that from noon when we finished homeschool until about 2, I would be pretty well zapped of emotional and creative energy. Because of having interacted so fully and being so present and engaged as we did, you know, lessons. Sometimes three different things. And sometimes all one big thing.
It takes me a couple hours to recover and transition into a space where I can then produce on the level that I want to in my business.
So I swapped my afternoon from diving straight into work to having that mid-afternoon block for me be really mindless household things. That's a great time for me to mow the lawn. It's a great time for me to transfer laundry. It's a great time for me to organize a cabinet.
It is not a great time for me to record a podcast. It's not a great time for me to try to work on my manuscript. It's not a great time for me to really produce any sort of meaningful, valuable content.
So for 8, make time for your mental health. Just look at it and be honest and realistic with it yourself. This is a great step that if you're looking at things and you're feeling overwhelmed, that you can recognize: I need some help. I want to do some great things. I have some great ideas for myself and for the way that my weeks could look and I can't do it on my own own.
This might be a step where you recognize the need to involve your partner to a greater degree in the tasks of the household or the childcare. It might be a step where you recognize that, for your mental health, you may need to close down some of the things that you think you should be doing or that you have decided that you must do, to create to just be, create space for flexibility, create space for downtime.
That's all very important as well.
At this point, if you've been following along, you're probably just listening to this, I want you to grab a paper and a pen and come back to it. Listen to it again, and actually go through the steps.
This is the way that I do it, my friends. This is how I schedule my time, schedule my week. So that I love my life. So that I know what's happening when on a rolling weekly basis.
I know that I have time for the things that I love to do and want to do, in addition to the things that I choose to do for the ease and betterment of my family and my household.
9. Give it a try and change what doesn't work.
In step 9, I ask you to be flexible and experiment. Give this a try. Write it down and tweak what doesn't work. Create a framework for the best week ever and give yourself a chance to live it.
As you notice that something isn't working or that you need to change something, adjust the schedule, don't abandon it. Adjust it so that you flex for the needs.
Some structure and planning will get you closer to your goals than none at all.
Now, as you're kind of doing a review of your Ikea cabinet of your time blocked week, this is your best week ever with categories and the things you want to get done and the different types of things that you can do during the week.
I want you to also check back in with your seasonal schedule, check back in with your annual schedule, the plans that you've already made over the last couple of weeks and consider: I decided in my annual plan that I wanted to read a hundred books this year, have I created some space in my weekly schedule to read books? Because if not, then that's not going to happen.
Maybe you put down in your annual plan that you would love to learn a new hobby this year. You want to take an online course. Now is a great time to look at the specifics. What would that look like? Where would it be? What are the dates and times? And plug that in to the weeks so that you have space for it. You create the space. You move things around so that it works.
My 2021 Planner
This year, 2021, in my Golden Coil planner, I decided on a new layout, which is basically the Ikea cabinet planner layout. It's a two page weekly layout with vertical columns and horizontal sections. It's an Ikea cabinet on the page, you guys.
I'm so excited about it. I'm going to share some photos of what my weekly framework looks like. So if you're trying to wrap your around what the guidelines of a weekly schedule might look like.
I'll show identifying your weekly tasks, what you want to do, what things you can automate, what the actual layout of the planner looks like when it's blank. And also what it looks like as I have filled in my categories and my specific tasks for that week.
I create space right on my weekly plan each week for my meal plan. I have space on there for the specifics of my morning routine. There's a to-do list down the side.
But we'll talk about next week how I do not use a to-do list as a to-do list. I use it as a place to capture ideas. But they don't actually mean anything until they are plopped into a specific moment on the calendar. And I'll show you a little bit more about that next week when we dive into daily planning and morning and evening routines. So many good things up on the horizon for next week.
But for now, I want to invite you to consider, if you were to live one week over and over and over again, and it was in your hands, you could control what you did, how you spent your time, who you spent your time with, what types of activities you engaged in, what you ate, how much you slept.
If you could create a week that you just absolutely loved, and put it on repeat, what would that look like? What would it feel like?
Friends, that is possible? That is exactly what I'm inviting you to do as you plan your best week ever. And then you live it, over and over again.
Is it always going to go according to plan? No, of course not.
Will it go much more closely to the plan if there is a plan in the first place? Yes. You betcha.
One of the most ironic things about planning and scheduling is that a lot of people think it is inversely related to freedom and spontaneity. And I think that they go hand in hand.
The more that I plan and schedule my life, the more freedom and possibility I feel, because rather than trying to catch up to my life, I'm walking ahead of it. I know what's coming. I know what I have space for and everything else I've left room for possibility.
I know how much my capacity is because I've determined that ahead of time.
I've only planned to 80% so that there's freedom in the extra 20%.
I can choose what I love and fill my life up with it. I don't feel like I'm living someone else's dream. I don't feel like I'm doing things that I should do or that I have to do. I'm leading my life and it feels free and it feels beautiful.
Conclusion
Thank you so much for being here, listening to the show this week. I hope that you got some ideas that will inspire you to plan your best week ever. And then to live it.
If you're enjoying the mini-series this month, I would love for you to share it with a friend, share it on social media, leave a review or rating on iTunes, and subscribe to the show, of course, if you haven't yet done that.
You can also join my Patreon community at patreon.com/livefreecreative and get a bonus episode every single month, along with joining our digital book club, which is next week on the 30th.
So join right now and you can jump in for the book club on the 30th.
And make sure that you head to GoldenCoil.com and use the code BLACKFRIDAY for 15% off your 2021 planner or notebooks.
Talk to you next week, friends. Bye-bye.