Episode 120: Planning For Daily Joy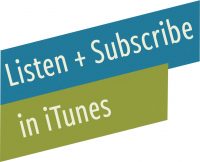 Introduction
Hello. Welcome back to the show. I'm your host Miranda Anderson. You are listening to Episode 120 of Live Free Creative podcast, Planning For Daily Joy.
I'm super excited to finish off our mini series. This month, we've been talking about planning for your ideal life. It was interesting–I was talking to Dave last night; he edits my podcast show notes. And so, of course, he listens to the episodes all a couple days in advance of when everyone else listens to them.
It's been so fun to get his insight. And last night he told me that my podcast had really been making him think lately. He started to just dive a little bit deeper into the way that he plans his life; the way that he's thinking about structuring his days, both at home with us, the kids and the family, and at work.
He realized listening to the episode last week about block planning–or planning your ideal week–that there are a few things that he really loves that he isn't including in his week and that he thinks he might just get to sometimes. And that sometimes doesn't happen very often.
I hope that you have also been feeling inspired and motivated and encouraged as I've shared this month all about planning so that you can live a life filled with joy and purpose, the way that you hope to.
Our Sponsor: Golden Coil
I'm so grateful for the support of Golden Coil as our sponsor this month. I have talked about Golden Coil for years. If you've been a podcast listener for a long time, you know that Golden Coil has been my go-to paper brain.
It is the customizable planner that I use every single year, not only to schedule appointments and to make sure that I have my to-do list in one place, but also to put down on paper, my big dreams, my goals, the things that I'm working towards and progressing towards.
In my Golden Coil, I have pages that help me track my progress on different habits; the books that I'm reading, the meals that I want to make.
It's so fun to have all of these thoughts and ideas and plans and schedules all in a place that I was able to customize to fit my lifestyle, the stage of life that I'm in, the types of things that I'm working on.
Golden Coil really does help my dreams become reality. And I don't say that lightly or tritely; it's truth. If you're a new listener to the podcast and you're unfamiliar with Golden Coil, check them out GoldenCoil.com.
And from now until the end of November, you can use the code LIVEFREE10 to take ten percent off the order of any customizable planner or notebook.
As we're heading into 2021. Woo-hoo! Yay! You can grab yourself a Golden Coil that will be one of your favorite tools to help you live your best life ever.
If you live in the United States today, you might be celebrating the holiday that we call Thanksgiving. I thought it would be fun to begin the show with a little pause for a Thanksgiving poem.
Segment: Pause For A Poem
We walk on starry fields of white
And do not see the daisies;
For blessings common in our sight
We rarely offer praises.
We sigh for some supreme delight
To crown our lives with splendor,
And quite ignore our daily store
Of pleasures sweet and tender.
Our cares are bold and push their way
Upon our thought and feeling.
They hand about us all the day,
Our time from pleasure stealing.
So unobtrusive many a joy
We pass by and forget it,
But worry strives to own our lives,
And conquers if we let it.
There's not a day in all the year
But holds some hidden pleasure,
And looking back, joys oft appear
To brim the past's wide measure.
But blessings are like friends, I hold,
Who love and labor near us.
We ought to raise our notes of praise
While living hearts can hear us.
Full many a blessing wears the guise
Of worry or of trouble;
Far-seeing is the soul, and wise,
Who knows the mask is double.
But he who has the faith and strength
To thank his God for sorrow
Has found a joy without alloy
To gladden every morrow.
We ought to make the moments notes
Of happy, glad Thanksgiving;
The hours and days a silent phrase
Of music we are living.
And so the theme should swell and grow
As weeks and months pass o'er us,
And rise sublime at this good time,
A grand Thanksgiving chorus.
Thanksgiving by Ella Wheeler Wilcox.
Can we just take a moment for that beautiful poem written in the 1800s.
I love the way Ella was able to just so beautifully notice and describe the way that we sometimes don't notice that our lives can be filled with this beauty and we walk right past it. And then also, so profoundly, how our sorrows and some of our challenges and obstacles are some of our greatest blessings.
Just such a beautiful poem, such a great expression of Thanksgiving and gratitude. I hope that your day and your week and your month and your year is filled with an added measure of gratitude and added measure of awareness.
I really think that awareness is one of the keys to living a beautiful life. As you are able to pay attention, you begin to see all of the incredible ways that miracles happen every day in your life.
Just that little bit of intention, seeing things with perspective.
I know. It's something that takes practice. It's something that really requires concerted effort. And just the fact that you're here listening to this show–a show that is about self-development that is about intentional living.
A show that's about really paying close attention to your life and your choices and putting yourself on the path you want to be on rather than just drifting along the river, along with the currents, and the way that you happen to go.
That shows that you care, and you are already on your way.
Main Topic: Planning For Daily Joy
Let's talk for a little while about planning for daily joy. Planning our lives in a way that invites us to feel all of that goodness, every single day.
Now I have to preface the episode about daily joy by acknowledging that of course things are going to go wrong. Of course, we will probably have daily problems and daily obstacles, and sometimes even daily sorrows.
That does not have to take away from the opportunity that we have to experience daily joy. Not only experience it, but pay attention to it, elevate it, acknowledge it, and feel deeply grateful for it.
I know that there are a lot of people who just wake up and live their lives. Just wake up and see what happens. See what the day brings. I think that that can be really fun and spontaneous.
If you have a really clear perspective and the ability to recognize goodness, the ability to make quick decisions, and to feel comfortable with flexibility, adaptability, and change, that can be really great.
Most of us, however, if we just wake up and see what the day brings, we won't end the day feeling like we got very far, feeling like we've progressed or accomplished very much, or even feeling very at with all of the presence that we had.
I think that just the added level of intention allows us to then be open to the progress that we can feel, to the goodness that can come, and that we can move ourselves in the direction that we want to go.
This whole month, this is what we've been talking about:
The first episode in the mini series was all about planning our whole year. So taking this long view, this long perspective, what do we want to do this year? What sounds fun? What sounds interesting? What are our big dreams and are our big ideas, and how are we going to start moving forward to execute those?
Some of them might not happen. A lot of them will, especially if you've thought about it, written them down and started to get to work on them.
In the second episode, we broke that down into seasons, considering the seasons and setting ourselves up for success by acknowledging that there are things that we can't control, like the weather at different times of year.
And also our monthly seasons. Most of the people listening to this podcast are women, women who likely have a cycle, a hormonal cycle that happens every month. And planning for that every month can be really helpful, and again set ourselves up for success.
Last week, I did a deep dive into creating a framework for your ideal week. Creating a week that you could put on repeat and adapt and plug in specifics as you go.
But that will just help you have a basic outline for giving yourself the chance to do as many great things as you want in the week, knowing that you can tuck some things into specific parts of the week and not have to worry about them at any other time.
All of these things flow now into the day.
We've gone from the year to the season, to the month, to the week. Now we're at a day, I'm not going to break it down to hour by hour. Don't worry.
Today's episode is about planning your days and I've broken it down into three specific sections. I want to talk about your morning, your afternoon and your evening.
So maybe I'm not bringing it down to hours, but we are going to talk about the different sections of the day. And I'm going to just invite you to consider a few things.
Before I get into that, I want to share a quote that many of you have probably heard a piece of by Annie Dillard. She's an author. This is from her book, The Writing Life.
The first part of this quote you've probably heard before. It's really widely known. I hear it a lot. I've seen lots of beautiful quotes on the internet with pictures behind them. You know what I'm talking about.
The rest of the quote I hadn't read until I looked it up today to share it on the podcast.
I actually didn't know there was more than the one-liner. I should have assumed, right? There's always context.
I think the whole quote is really profound and really powerful. And I'm excited to share it with you.
So this is a quote by Annie Dillard:
"How we spend our days is, of course, how we spend our lives."
That's the part you've probably heard. Let's move on to the next part:
"What we do with this hour, and that one, is what we are doing. A schedule defends from chaos and whim. It is a net for catching days. It is a scaffolding on which a worker can stand and labor with both hands at sections of time. A schedule is a mock-up of reason and order. Willed, faked, and so brought into being. It is a place and a haven set into the wreck of time. It is a lifeboat on which you find yourself decades later, still living."
If that isn't an incredible invitation to create some sort of order in–as she says–the wreckage of time. I'm kind of blown away by the imagery there of standing on your schedule and laboring with both hands at different sections of time.
That is what I want you to imagine as we talk today about creating daily joy in your life, planning your life, creating a schedule, some systems, some habits, that invite you to stand right there, in your life, and use both hands to build the life that you want.
To work within your life so that you are able to not only accomplish, but also feel in the moment, in the present, the way that you want to feel.
Does your actual day match your ideal day?
So I want to invite you for a second to think of your ideal day.
We did this last week with your week, but it might be easier with your day. Just imagine. What would you love for your day to feel like? Not so much what you're doing, but how you feel.
And then think about your last few days. What is different? Why?
I love this question: What is the lowest impact/adjustment that I can make to get closer to feeling the way I want to feel?
Think about that for a second. What is preventing you from feeling the way you want to feel?
And in order to address this question, I have to just acknowledge that no one else makes us feel. We feel from the inside out.
The way that we think, the way that our bodies respond to stress and to the way that we are viewing the world. Our perspective causes our feelings. Our thoughts cause our feelings.
Other people don't cause our feelings. And if we think that they do, if we think my mother-in-law really stresses me out, we can take a step back out of that and consider what are the thoughts that I have about my mother-in-law, about the way she should be, about the way she should treat me, about the way she should do or not do certain things, that you have a lot of feelings around.
Think about how those thoughts and those ideas also live within you, that your emotions live within you, that you have a lot more power to live feeling the way you want to feel, to step into your role as the hero of your own life.
As the leading lady in your life. Everyone else can be an extra.
Everyone else doesn't get as much say in your life as you do.
It's easier to change your thoughts and feelings than others' behavior
So when I asked the question: What is the lowest impact adjustment that I can make to get closer to how I want to feel? I want to invite you to consider that that adjustment should not, or cannot, be something outside of your control.
Something like, well, if my husband would just do this or say this. Or if my kids would just behave and do what I ask, then I would feel better.
Rein it in and try to bring the answer to that question. The adjustment–that question–inside into you, into something you can control.
One of my favorite examples of this, just from a mothering standpoint, is that I have a lot more control over my own ability to adjust my tolerance level of normal childhood behavior. Things like whining, complaining, not listening, making messes.
If you have really little kids, you know, like toddling around getting into things.
There are so many of these behaviors that we just like sometimes wish that we could just turn off. Could our kids just be adults already in their little tiny kid bodies?
For so long, I wanted to change my children. I wanted them to be more clean, to stop whining, to stop complaining, to do what I asked the first time I asked.
And then I realized and recognized through a series of learning and talking to people and reading books and all of these things, it finally settled in that the piece that I can control around that all of the anxiety and stress that it was causing me. The anger and frustration.
The piece that I can control is that I can raise my tolerance level of these absolutely normal behaviors. I don't have to let them frustrate me. I can think, Oh, yep. They're complaining again. It seems about right.
They're seven, nine and eleven. Of course they're complaining, of course. I can expect them to be kids.
And that small adjustment in my own brain has helped so dramatically that I don't look around and think: Gosh, why are they all doing things I don't want them to do?
I look around sometimes and think, of course they're doing these things that I think are so funny, and that I don't do anymore as an adult, you know, like smear stuff on the counter and forget about it.
Of course, because that's what kids do.
All of that to say, it's really helpful as a starting point to acknowledge that you can change your thoughts and your feelings very much more readily than you can change someone else's behavior. Does that make sense?
So let's start with that as just an underlying idea, as you are thinking about some ways that you can live your life full of daily joy. Maybe some of that daily joy is going to replace some of the annoyance and frustration that you've had about other people not doing the things you want them to do.
It's well within your control to just say: Yeah. Okay. That's about right. That's the way this goes.
That was a little bit of a tangent. I'll be honest, not in my notes. I do think that it's important, though. And I would actually love to do a full podcast episode a little bit more about that later.
I do have a great podcast episode with the parenting with Ralphie Jacobs that's Episode 68: Parenting On Purpose.
And also, just recently, there was Episode 114: Trust Yourself, Trust Others.
Both of those episodes dive a little bit deeper into this idea.
1. Morning Routine: nourish, prepare, center
Okay. So let's get to planning for daily joy. We're going to start with your morning routine.
Now, some of you may have a great morning routine. Morning routine just means what you do–the first series of things that you do when you get up in the morning.
Is it something that you do that has a system, some habits that are planned so that you are able to start the day the way that you want. Or do you wake up and just sort of stumble into each day?
The biggest secret that I have to share with you about the morning routine is this: It does not begin in the morning. Your morning routine begins the night before.
The amount of sleep that you get, and the quality of sleep that you have, and the way that you prepare yourself for the next day, by what you do in the evening, the night before, has a dramatic effect on how you feel in the morning.
So our morning routine actually begins the night before with our evening routine. So we're going to go through the morning, the afternoon and the evening, but know that these all connect in a loop. Your evening leads into setting yourself up for joy and success and restfulness and peace and coziness and comfort in the morning.
I'd like to invite you to consider that your mornings could be a time to nourish, prepare, and center yourself for the day ahead.
Think about those words: What are some of the ways that you like to feel nourished? Nourished in your mind, in your body, in your spirit.
A lot of people like to journal, meditate, exercise, stay off of social media for a little while.
How can you use your morning to prepare yourself the day ahead?
Try not to rush
I know there are many years–if some of you have really young kids, there's many years that your mornings don't feel like they're yours because you're either feeding babies super early.
Or I had–my middle son is a super early riser–and so for years and years, he would be up and wake me up at 5:30 or 6:00 am and be ready to start the day. I was not quite yet ready to start the day.
I want to just invite you to consider that there are lots of different responses to waking up super early with babies. I remember as a young mom feeling like, okay, well I'm up. I got to get going on the day.
And I would try to make those first morning hours really productive: Okay, I'm up. So I'm going to do the dishes, and I'm going to work on this project, or send an email, or make breakfast for everyone.
And it became a hustle into the day. Looking back, I recognize that that wasn't necessary. I didn't realize that waking up early could also mean that I spent the first two hours of the day cuddled up, reading books, or watching a movie in the dark, or pull all the shades down and just stay cozy for awhile.
This is leads into one of the points that I really want to make about the morning. Try not to rush.
That might seem impossible given whatever your circumstances are.
If you have to get kids to school, or if you have to get off to work early, try to figure out for yourself–in your own circumstance–what would reduce your need to rush.
Is there more you could do to prepare the night before? Could you wake up just a tiny bit earlier so that you have more time?
One of the best adjustments that I made to our schedule last year, before the pandemic, was that I decided that my kids and I would walk to school every day. Now we live about eight blocks from the elementary school.
It's not a long walk. It does take about 10 to 15 minutes with the kids–picking up leaves and chatting on the way.
The first year that we lived in Richmond, we didn't live close enough to walk. So I would take the kids to the bus stop in the morning and they'd head on the bus. And even then, we were sometimes a little bit late for the bus.
And then when we moved into the house that we live in now, we are close to the school. I hadn't quite wrapped my head around the idea of walking every day yet. And so I often ended up driving them those eight blocks because we were behind.
Last school year, I simply decided that we were going to start everything a little bit earlier because it was worth it to not feel in a hurry. And not feeling in a hurry, for me, felt like giving ourselves enough time that we could walk, have that morning walk, have that fresh air first thing, be out together moving our bodies.
Walking the neighborhood feels so connective and in community to me. We'd see all the other moms and dads and grandparents walking their kids to school and walking the dog. It felt like a really beautiful way to start the day.
And there wasn't a reason that it couldn't happen. The reason that it wasn't happening was simply that I hadn't planned and organized my thoughts and my ideas around it enough that it became the normal thing.
What we ended up doing was just backing up our timeframe by about a half hour.
What this meant was that we woke up a tiny bit earlier, that we prepared a little bit better to have breakfast, and that our plan for when we left the door was a full 20 or 30 minutes earlier than we might need to in order to get to school on time.
I decided it was better to be there a little bit early and feel like we had plenty of time, than it was to rush and leave everything to the last minute. And, you know, have many days that we weren't going to be able to make it walking. So we had to just be jumping in the car and drive over.
There's something really beautiful about beginning your day unhurried, about beginning your day with the feeling that you have plenty of time, that everything you need to do you have time for, and everything that you want to do there can also be time for.
One of the ways that I've worked on that in my own life is just by simply deciding that we have plenty of time and that we don't need to be in a hurry.
Creating an anchor habit
Now, I also acknowledged there are lots of little things you might want to do in the morning. Write in a journal, do a meditation practice, go on a run or a walk. All of those things can fit into your into your morning, if you want them to. You just have to give them space.
You have to say, this is the time I'm going to do this. And then invite yourself to actually follow through on that.
There are tons of podcasts and lots of books and information out there about how to create patterns and how to create systems and habits in your lives.
I just want to give you one quick tip that has been really helpful for me in my morning routine: Use an anchor habit to let everything else happen.
So one of my big anchor habits is putting on my exercise clothes first thing in the morning.
When I change straight out of my pajamas and put on my exercise clothes, which are also comfy and cozy–so even if I'm not going to exercise for a couple hours, it's not like I'm wearing around a ball gown or something wild. I'm in comfortable yoga clothes or running pants, whatever they are.
Simply doing that, the chances that I will complete an exercise routine, usually a run, that I will also because of going on a run, come back, take a shower, get ready, do my hair, put on my makeup, feel good, have time for all of those things.
It multiplies the likelihood by a dramatic amount. I don't know why.
Dave thinks it's funny that if I put on regular clothes before I exercise, then I probably won't exercise because, for some reason, changing in and out of clothes and showering and getting ready, all of that, I just have a mental block.
So I know that if I wake up and put on my exercise clothes, all of my other morning habits are likely to happen. It just makes so much sense. And it's so easy.
I bet there's something like that for you. Maybe it's putting your journal on top of your toothbrush so that you'd spend a couple of minutes writing in your journal in the morning, if you want to.
Maybe it's having your phone set so that none of the apps on your phone work except for a meditation app. So the first thing in the morning, you do a meditation and then you can unlock the rest of your apps later on.
There's lots of different ways to set yourself up for success, to have a brilliant, centering, nourishing morning routine.
2. Afternoon routine: transition, flex, and execute
Let's move into the afternoon.
I want you to think about the afternoon as your transition, flex, and execute time.
Transition time means that we're moving into some actual steps of to-do's: maybe work, maybe activities with the kids, maybe errands.
The bulk of our day is this sort of middle time, this afternoon time, where we have lots of things that we could do, but maybe not very many things that will actually lead us closer to the life that we want to live.
There are, in fact, an infinite number of things you could do, you could possibly do with your time. Which ones will make a difference? Which ones will feel like the life that you want to live?
Flex
I like to think about the flexibility of our afternoons, too. We can plan something, and there may be elements of it that we can't control. Allowing for our afternoons to flex a little bit as we need them to, allowing for our emotions, our ability to be adaptable, to flex a little bit is really helpful too.
Execute
Our afternoons are also a great time to execute. So this is where we've written down things we want to do. We have an idea about the way that the day should go, and we make the choices that lead us closer to those outcomes.
Earlier in the year, in Episode 91, I talked to Elise Cripe about the three things. Choose not 17 to-do lists items for your day, choose between one and three things that you can most likely accomplish and that can also not be undone.
An example of something that can be undone is to clean the kitchen. If you have other people living in your household, you can clean the kitchen and, an hour later, it can be totally unclean again.
Stuff can come out, you have lunch, everything changes. You could look around and think, gosh, it's as if I didn't even do anything.
So think of some things that can't be undone. Exercise is something that can't be in done. Sending an email, sending a letter, running an errand, getting your grocery shopping done, planting those flowers, buying that gift, visiting that friend, reading aloud some books to your toddler, putting together a puzzle, creating a family experience, a bike ride with the kids.
Those are things that can't be undone, that could go on your list of things you want to do in order to feel the way you want to feel.
In my days, I usually have two to three things that I'd like to accomplish. One of them is usually work related. Two of them are usually family or household related. I write them down in my planner and I work through them. I try to make them happen.
Usually, on a regular day, usually I get through much more than three things, three action items. However, I like to have one, two, or three things that are my anchors for the day. If this happens, I will feel totally successful.
And it's not something that has to happen to me. It's something that I can do, something that I am in full control of.
I'm going to mow the lawn. If that's the only thing that I do today, my day would have been successful. I'm going to read a picture book to my toddler. If that's the only thing that I do today, my day will have been brilliantly successful.
Allow yourself to lower your expectations for every day being full to the brim of just giant things, and break those goals down, break those actions down, the plans down, into the tiniest possible measure, the smallest possible step, one that is well within your control, to take today.
That is how the elephant gets eaten. That is how the sausage gets made. One tiny bit at a time.
When I was writing my book, More Than Enough, which if you don't have a copy yet, I would love to invite you to grab one. You can get one at shop.livefreecreative.co with free shipping, anywhere in the United States. Also international shipping available through my shop.
You can also grab it on Amazon, if you so desire.
When I was writing More Than Enough, which is a over-40,000 word book, I think it's something 47,000 words or something like that. I wrote it word by word by word. I mean, obviously, right? That makes sense.
If I could show you my Golden Coil planner from 2019 when I was writing the book, I have every single day I would write down which chapter I was working on and what word count I wanted to achieve for that day. And then I had a total word count down at the bottom.
I, every day, would write between 500 and 1,000, sometimes 2,000 words. And then at the end of the day, I would write down what my goal was for the following day, what exact chapter or section I was going to be working on. Every single day for, I don't know, a month and a half, I was writing, writing, writing, writing, writing, little tiny bits, just like a paragraph, a paragraph, a paragraph, a couple sentences.
That is how the book was written. And any writer would tell you the same thing, that you figure out the big goal. And then you break it down into littler pieces and littler pieces and tinier pieces. And then your daily goal, your daily idea.
I had also cleared away most of the other things in my regular schedule. So I wasn't doing any other type of work. That was my work goal every day. And beyond that, I mean, I would finish my writing in the morning. I did it early in the morning. And then I had accomplished everything I needed to for that day.
And I got to just enjoy whatever else happened, playing with my kids, going to the store, enjoying the regular rhythm of my life. And knowing that this big thing that I wanted to do was also happening without 100% of my attention all the time. But with 100% of my attention for maybe an hour a day.
For those of you who have this idea that you want to do something, to start a business, to finish a quilt, to learn how to sew, to play the piano, all of those big things can be broken down into these really small steps. And you can take one of those steps every day. Execute on these small actions.
This is how you bring those dreams to life in the course of a regular every day existence.
I have written down in my notes for these afternoons–his kind of bulk of the day idea–stay steady on what matters most. Make room for not only all of the things that feel like lifestyle, all the stuff that you think you should do, make room for what matters most.
Make room for yourself, for your development as a whole person, make room for the things that light you up and that bring you joy. Even if no one else understands, even if no one else gets it, that is what your days can entail, they can hold.
3. Evening routine: reflect, connect, nurture
Moving onto our evenings.
The words I have written down for our evenings are reflect, connect and nurture.
At the end of the day, I love to just take inventory of the day itself. Celebrate the things that went really well. Tell someone about them, whether it's a journal or your partner, or your kids, or you call your mom.
What great thing happened during the day?
I also like to do this in the form of a gratitude diary, to write down a few things that happened, that went so well.
In the evening, I feel like it's really an important time to connect with our loved ones as well. Especially as families get older, maybe you're spending time in different parts of the house, or in different areas of life, or out all over every day.
Bringing that back together and connecting in the evening is really comforting. Whether it's a family dinner, a family prayer, whether you read out loud to your kids at night, or you have a conversation with your spouse, take a little bit of time to make sure that your evenings become full of connection. It feels so good to finish your day connected.
Also, create time for yourself to wind down in the evenings. I just did a really fun podcast for my Patreon group, the podcast plus members, if you are interested and you want to join podcast, plus that's available at patreon.com/livefreecreative.
And I do a bonus episode over there every single month.
One of the recent episodes was about creating a cozy bedtime routine. And I talked through a bunch of different ideas for that and what it can look like. Basically giving yourself time to really love the evenings, whether it's wearing cozy pajamas, or giving yourself time to like wash your face and do all the creams and serums and like a mask.
I remember years ago just thinking who has time at night to like wash their face and put a bunch of different stuff on it. And it just seemed so far outside of…I was sort of chasing my life, living a lot more quickly than I do now.
I was filling my evenings with sewing, and business, and writing, and trying to use up every single ounce of the day and not leaving any of it just to take care of myself.
And now, it's been so lovely. I've learned how to take longer showers. I've learned how to really lean into a cozy evening routine that involves some self care and it involves serums.
You don't have to use serums on your face, there's just something really nice about giving yourself the time and space to do that if you want to.
You know, one of my latest true indulgences is that I'm just loving? Many of you know, I shared on the podcast, that we bought a hot tub this year. It was the one of our quarantine pandemic purchases. We had to cancel a really big, much anticipated, trip to hike Mount Kilimanjaro in Africa, which was our big plan for Dave's 40th birthday.
Well, of course that did not happen. So when we needed to cancel the trip back in late April, I decided to reallocate our budget for that trip and invest in a hot tub for our family, for the backyard.
So we bought it in the spring. It came in the summer because everything was so backed up for shipping. And then you try to sit in the hot tub and enjoy a hot tub when it's like 102 degrees outside. It just doesn't really work.
But finally, in the last few weeks, it's been cold enough at night, like in the forties and fifties at night, which is perfect hot tubbing weather. I finish up dinner and we put all the dishes away and we're hanging out as a family.
And then I either invite the kids with me, but really a lot of this has been by myself. My kids are either watching a show or playing with dad. And I say, I'm just going to take my book into the hot tub. And I go sit in the hot tub with a book for like 30 or 40 minutes. Read and soak.
And it's dark by then. At 6:30 or 7:0o pm, it's pitch black right now. So it's dark outside. I have string lights in my backyard that I love. And I've just been sitting and soaking and reading and feeling so peaceful.
And on one hand, it's like, isn't there anything better that you could or should be doing? And on the other hand, no, there is not a single thing that is better then giving myself that time to unwind, to take care of myself, to feel cozy and comfortable.
And of course, then I come inside and take a quick shower, rinse off the chlorine, and I'm ready to put on my cozy PJ's and my slippers and go read to my kids. I just feel so lovely and cozy in the evenings. I've been really enjoying bedtime, my kids bedtime, because we wind them down and help them get to sleep. And also really enjoying my own bedtime, which has been wonderful.
4. Loop back to the morning
I also love it to use my evening to plan and prepare for the day ahead.
So this is where we loop back to the morning.
When I adjust my daily or weekly schedule, in the evening of the night before, I wake up already prepared for the day ahead.
In the evening is usually the time that I'll pull out my planner and double-check, what do I have going on the next day? Go over it with Dave. We'll do like a little inventory of what tomorrow looks like, how we can help and support each other in the different things that we're doing.
I can kind of get my head straight around–everything always takes more than one step, right? It's very easy to say, you know, take the kids to dentist appointment. But that probably also means that they need to be up and dressed on time and have had breakfast already.
And maybe you've done school or you have to get them out of school. If they need to note.
And how long does it take to get there? And do you have to do any documents ahead of time? You have to make sure you have things packed in your bag.
There's usually like a little bit of a runway to most of the things that we want to do.
I know with my work, sometimes I want to do some pictures and that involves so many more steps than just like running out and taking pictures. I have to be put together. If the kids are in the pictures, they have to be put together. I usually need either to hire a photographer, or to have Dave come along, or bring my tripod. Figure out a location. Make sure the lighting is going to be right.
There can be so many steps involved in one action, or one piece of your schedule. It's really nice when you give yourself a little bit of time to look it all over, mentally prepare, physically prepare if needed, so that you wake up up the next morning ready to go.
Recap
I want to go over all of the words that I shared for this episode on planning for daily joys, how to set yourself up for success and for feeling those good feelings.
I can't give you a prescription of exactly how your day should look because your lives are so different than mine, as they should be.
The way that you want to spend your mornings and afternoons and evenings is going to be different than the way I spend mine. I think that these words can be really helpful in deciding, you deciding for yourself, what that looks like for you. How you can best live your life, the life you want, in a way that allows for and invites these good feelings every day.
Your morning can be a time of nourishing preparing and centering yourself for the day ahead.
In the afternoons, focus on flexing, transitioning, and executing.
And as you go into the evenings, it can be a time for reflecting, connecting, and nurturing, both your family and yourself.
All of those words, all of those ideas, invite you to be present.
One of the very best pieces of advice I can give you on enjoying every day is to live in the moment, in the day. Sometimes we can spend a whole hours, days, or weeks even, thinking about things that have happened or looking ahead to things that are coming.
And the moment that we're in is passing by.
Bring yourself into the present by including some of these practices that really help you stay present.
Nourishing, preparing, and centering yourself.
Flexing, transitioning, executing, really focusing on the things that you want to do each day, choosing one thing or three things that you can be working on, that feel like movement forward.
And reflecting, connecting, and nurturing.
All of those ideas bring you into the present moment, make you more aware of the existence that you have, that you're living the relationships that surround you.
The real wonder of being alive. The way we spend our days is the way we spend our life.
You can choose to make each day just a little bit more full, a little bit more intentional, a little bit more joyful, and you'll see that your whole life gets brighter.
Conclusion
Friends, thank you so much for listening to the show.
I hope that you've enjoyed this episode and also this whole month worth of episodes on planning your ideal life.
I think that right now is the perfect time to begin setting ourselves up for 2021 to be truly the best year ever.
And I say that, we all say that, like it's no big deal. Like it's the thing that we're supposed to say. And really it can be, we can be progressing and improving and learning and feeling more in touch with ourselves and with others all the time.
Things can just continually improve. There's something really beautiful about that. I want to thank you for tuning into the show.
If you haven't yet subscribed, make sure that you do that so you don't miss an episode.
If you haven't left a review on iTunes, it's really fun guys. It's really fun to take a second and think about, What is it that I like? Why am I listening to this show? What do I like about it? And spend a couple of minutes writing that down.
I love seeing those reviews. I spend hours on this podcast every single week, and being able to read a little bit about how it's impacting people for good, is really motivating and really inspiring for me. So it comes back around. You share something that you love about the show, and it inspires me to then continue to share things that I think might inspire and encourage you.
If you would like a bonus episode in your podcast player app every single month, you can join my Patreon group at patreon.com/livefreecreative.
It's really amazing because all of those episodes, the bonus episodes, just go into a private feed. So you don't have to log onto Patreon every single time you want to listen to it. It just comes. You put the URL straight into your podcast listening app, and it's like a whole second feed.
So you have the Live Free Creative episode that I do every week, and then you'll have a bonus feed, where once a month you have a new episode, an exclusive episode, that also every single month includes a download–a PDF worksheet–to help you move from understanding into action and into change regarding the topics that we cover in Podcast Plus.
I want to mention too, if you haven't checked out Patreon, there's a new feature over there, where you can join podcast plus with an annual membership and it gives you 10% off.
So rather than having a monthly pledge, you just click and join for the whole year. This would be a really fun way to invest in yourself for 2021, by joining this community of people, growing in self development and intentional living and at decluttering.
I not only share the bonus episodes every month. I also do a self-development book club that has been so, so fun. Especially this year, where the only place that we are connecting is online. It's been such a blessing for all of us that join, hop on, have great conversations, great discussions, every single month.
Head to patreon.com/livefreecreative, and check it out. I would love to have you as one of my podcasts plus members in 2021.
That's all for this week. I hope that you have a beautiful Thanksgiving if you're celebrating today.
Our family is doing a cozy one, just the five of us at home in Richmond. We're so excited to spend the day together and focus on the things that we love about our beautiful lives.
Next week, I have a really fun episode coming up with Rachel Nielsen from 3 in 30, takeaways for moms. Some of you're probably familiar with her podcast. We had a really fun conversation and I can't wait to share that with you.
So make sure you tune in again. Next time we'll be here for you. Happy Thanksgiving. Bye-bye.