Episode 75: Movement Matters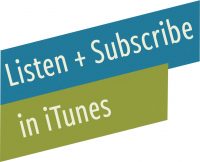 Welcome to Live Free Creative, the podcast that provides inspiration and ideas for living a creative, adventurous, and intentional lifestyle. I'm your host Miranda Anderson, and I hope that each time you listen you feel a little bit more free to live your life exactly the way you want to live it.
Introduction
Hello. Hello. Welcome back to Live Free Creative. You're listening to Episode 75.
I'm your host Miranda Anderson. Today we're going to be talking about why movement matters, and I'm going to give you some tips for incorporating even more regular movement into your daily life. It's a little bit ironic because as I sit here recording, I am trying really hard not to move. I'm freezing.
For some reason the temperature dropped to like normal winter weather. It's been 20 degrees in the morning here in Richmond, and only about 40, 45 in the afternoons. Luckily, it's beautiful and sunny outside. It's just ice cold.
So I'm wrapped in a blanket, collecting a mug of cocoa, trying to warm my hands up and keep my throat warm. I'm inside. So it's funny because it's just been the last two days that it got really cold overnight, and it has been a little bit tricky for our old house to deal with, with some of its little drafts here and there.
I'm compensating for it and feeling fine and I did actually still walk to school with the kids. I put on leggings and then stretch pants over the leggings and wool socks and my winter boots and a fleece jacket and a puffy coat with a scarf and a beanie and my hood up and gloves. And Dave just laughed at me because I look like the kid in A Christmas Story that's like a little marshmallow, like can barely walk down the stairs.
I was walking six blocks to the school with the kids because I get so cold. But I'm dealing with it and even though it's really cold outside, we're still getting our walks in and still going out and kind of making it happen.
I know some of you are listening because you live in Maine or Canada or somewhere where it gets absolutely cold and 20 degrees is like sweatshirt weather for you. It's all relative, right? But we're still making it work even though it actually showed up like winter is here for real.
Right now, before I jump into the full episode, I want to just pause for a quick poem.
Poem
My eyes already touch the sunny hill,
going far ahead of the road I have begun.
So we are grasped by what we cannot grasp;
it has inner light, even from a distance–
and changes us, even if we do not reach it,
into something else, which, hardly sensing it,
we already are; a gesture waves us on
answering our own wave…
but what we feel is the wind in our faces.
– A Walk by Rainer Maria Rilke
Movement Matters
Wasn't that a fun descriptive little poem? I love that it was entitled A Walk. Just the feeling that you get as you are outside looking around, enjoying the wind on your face and seeing the sunshine and the distance and the presence that being out walking can bring into your life.
I know I've talked about walks and walking several times through the podcast in relation to uh, for example, loving where you live and going out walking as one way that you can really get to know your neighborhood and start to love it and feel part of your community.
I've also talked about it in general with getting things done and doing things that I like to do, how I incorporated a regular walk down to a local restaurant as part of my weekly schedule because I simply enjoy it and I think that my life should be filled with things that I enjoy as well as things that I need to do. So I thought that a walk was an appropriate poem to share today.
Today's episode is Episode 3 in a 4-part mini-series that I'm doing to kick off 2020 on back to the basics of intentional wellness.
The first episode in the series talked all about sleep and gave some suggestions for increasing our sleep and forming some new nighttime habits.
The second episode that I shared last week was all about food as fuel and the importance of making small, simple improvements in our nutritional choices so that we can fuel our mind, bodies and spirits even better so that we are then more able to live the life that we hope for.
And today's episode we're going to talk about movement. I am specifically talking about movement instead of talking about quote unquote exercise because I think that some people have a real mental block around the idea of exercise.
Some people don't like to exercise, they think that it takes too much time or they don't feel like they're very good at it or they don't really enjoy it and that's great. That's fine. This episode isn't about exercise.
10 Benefits Of Movement
What it is about is moving your body and I want to share today 10 benefits of moving your body on a regular basis. I'm talking every single day. We should be moving our bodies. Unless you're on bedrest for some reason and even then you should probably turn from side to side.
10 Ways To Increase Movement
And then I'm going to share 10 simple ideas for increasing the amount of times or the duration of your movement in your regular day.
A Great Podcast Episode About Exercise
I want to start just by seeing that I listened to a great podcast episode, I guess probably a month and a half ago now. It's a show that was new to me. I don't remember who recommended it, but someone had told me that I would like this podcast called The Better Show.
The Better Show is hosted by these three men and they just get together and discuss a topic. And the first episode that I listened to–it wasn't their first episode–was called Building A Better Exercise Habit. And I thought that this show was so interesting.
Most of the podcasts that I listen to are hosted by women for whatever reason. And this was so interesting to listen to three adult male professionals talk about the benefits of exercise and how to build a better exercise habit into their life.
One of the things that impressed me the most about this episode was that not a single mention was made of losing weight or body image or needing to exercise to look good in a swimsuit. There was not a single thought given by these men that the reason that they would improve their exercise habits was to look better. And it was just fascinating.
I don't even think that they realized it. In fact, I was so taken by this that I ended up calling their hotline. I've never done this before, but they have like a hotline at the end where you can call in and share your thoughts and questions and stuff.
And I was so inspired by this episode that I actually called into the hotline and was like, "Hey, I just wanted to let you know that I'm so impressed that you can talk for an hour about the importance of exercise and not make a single mention of needing to exercise in order to look a different way or to look better."
I think it struck me so fully because I believe in this. I believe that exercise–and I'm not gonna use that word very much in this episode, but that's what this podcast was called–I believe that movement matters for our overall well-being and it doesn't have to have anything to do with the way that we look or with losing weight or with having great abs in a bikini or any of those other exterior factors that we often associate with the idea of needing to exercise.
Movement Is Part Of Our Well-Being
As we begin today, I want you to just keep in mind that movement matters for your overall well-being, for your health, for your emotional health, for your ability to age well, and to maintain stamina and be able to continue to make the types of decisions that you want to make.
Movement increases your ability to have the freedom throughout your life to make choices, to live your life the way that you want to. The less healthy our bodies are, or the less well we feel, the less we're able to then decide how to spend our time and energy and resources because some of those decisions will become limited if we are not able to go and do and experience and choose.
And so I think that it's really important to consider movement as a factor of overall well-being for more than just the way that we look. So I think that I've driven that point home.
Benefits Of Movement – Number 1
Let's begin with benefit number one. Movement makes you happy. I think that most of us have personal experience with this. When we are out on a walk or playing tennis or we go on a hike or we're on a bike ride or even running up and down the stairs with the kids, that movement makes us feel good.
And it actually does on a physiological level. As you move your body, you increase the production of endorphins, which help produce positive feelings in your mind. Not only that, like in the moment, but over time as you have regular movement incorporated into your daily life, your overall mood increases and all of the negative emotions, feelings of depression or anxiety or stress or frustration, all of those things begin to decrease.
If this was the only benefit to regular movement in your life, I think that it's still worth it. Movement makes you happier. That I think is something that we're all looking for, that we'd like to increase the feelings of well-being and satisfaction and fulfillment and gratitude that we have on a regular basis. Getting out and moving your body is going to help you in that endeavor. So benefit number one is a really important one.
Benefits Of Movement – Number 2
Benefit number two seems really obvious, but I think that we sometimes forget how all of these things are connected. Benefit number two is that when you move your body, you actually improve your bone density and your muscle strength.
So we don't often–I don't know, maybe you do–but I don't often break down the pieces of my body. Like I don't think about them as like my skeletal system and my muscular system and how those things all interact.
But, especially if you're a woman, especially if you're in your late twenties or early thirties, we are in this stage of life where our bone density will start to decrease and our muscles start to weaken as we age. Regular movement combats both of those natural aging processes. When you do some physical activity, your muscles are able to continue to maintain their strength over time and that also actually helps your bones stay denser longer.
Benefits Of Movement – Number 3
Benefit number three, daily movement increases your overall energy levels. Who doesn't want to have more energy, especially if you're in that age group that I just talked about or older. As your energy levels naturally decline, one of the ways that you can increase your energy is by moving your body. It's all connected.
I know this sometimes feels counterintuitive because when you're tired or fatigued, especially chronically fatigue, like if you have young babies or you work a lot or maybe you're going through something really trying or emotional in your life and it's leading you to this feeling of overall "I don't want to get out of bed. I don't really want to move."
The paradox to that feeling is that exactly what you don't feel like doing–you don't feel like you have the energy to go move your body–that is the thing that will flip the switch to then increase your overall energy levels.
(We're going to talk a little bit later in the episode about some simple ideas to do that because I know that sometimes all we need is just like the first step, like the little push out of bed, and I'm going to talk through some ways that we can do that.)
But for now I just want you to really like make sure that you're clear on this, that when you feel excessively tired, that moving your body is one way that you will actually get more energy.
Benefits Of Movement – Number 4
Number four, regular movement reduces your risk of chronic disease. I talked about insulin a lot in the last episode about nutrition. Regular movement is one of the most effective ways to improve your insulin sensitivity.
As you move your body, your cells actually respond better to your own insulin and allows the blood sugar or glucose in your blood to move into your cells to actually be used as energy. Otherwise, all of that sugar stays in your blood causing all sorts of problems. Problems that lead to cardiovascular disease and diabetes and stroke and all sorts of other problems can be caused by this insulin resistance.
And you don't have to have diabetes to have insulin resistance. Most studies show that the general population, at least in the United States, is increasing in our insulin resistance, probably partially because our lives are becoming more and more sedentary.
As technology increases and as we, you know, use our cars to go from our house to the office and then we sit at our desk and then we get back in the car and then we go and sit at the dinner table and then we go to bed. Increasing our movement, our regular daily activity can dramatically reduce your risk of having some of these chronic diseases pop up in your life.
Benefits Of Movement – Number 5
Number five is a fun one. Did you know that movement will increase your skin health? Did you know that you can have more beautiful skin because you go on a walk every day? One of the things that increases our skin health is natural antioxidants.
And as we regularly move our bodies with just a moderate amount of physical activity, our antioxidants increase that glowing, beautiful, healthy skin. It can be a side effect of regular movement because you get increased circulation and increase antioxidants as you're moving that body. That's like a great one, right? I'm on board for it.
Benefits Of Movement – Number 6
Benefit number six is another great one. I mean these are all great, but who doesn't want to have a healthier brain and better memory? Regular movement is shown to improve your brain function and protect your memory and your thinking skills.
Over time, regular movement has actually been shown in studies to grow your brain, to actually increase parts of your brain that are vital for your memory and for your overall learning and functioning. So, especially as we're getting older, it's so important that instead of getting slower and more sedentary, that we continue to incorporate regular movement and physical activity into our daily lifestyle so that we can keep those brains pumping, learning, growing, and just overall performing at their very best level.
Benefits Of Movement – Number 7
Number seven, I love that this all relates. It all comes back around. Number seven benefit is that daily movement helps us sleep better.
You see how this all comes full circle? All of these basics really interact with each other in a vital way. So as your body is being used for some physical activity on a regular basis, that helps you then be able to wind down, relax and sleep deeply at night.
Of course it does, of course, as we're actually expending energy and using our muscles and getting that circulation and blood flow going through our days that our sleep is going to be even more restorative because we've actually done something during the day. We've actually more than just think, think, think. We've actually used these machines that we have these incredible machines and then our bodies do this amazing job all night long to restore, protect and rejuvenate itself so that we can perform even better the next day.
So if you had a hard time with the first episode that I shared in this series and you thought, "Gosh, I'm just not sleeping very well and you're trying some of those tips, today's episode and actually last week's as well about nutrition. All of these things go together, so small steps in any of these areas are going to then create benefits in the other areas as well.
Benefits Of Movement – Number 8
The eighth benefit of regular movement is that it can reduce pain if you are someone that suffers from any type of chronic injury or pain. I mean I have been dealing with lower back pain since the end of my third pregnancy, so that's over five years now that I am managing it and I'm actually working on it in my series about Mothering your physical health, Mothering your mental health, and Mothering your spiritual health.
I talk a lot about that on the show and some of the different things that I've tried and I absolutely recognize that when I am moving my body regularly and stretching it. Not only like moving it, like going on walks and runs, but stretching it out, keeping it loose, and just really acknowledging that it's something that I need to be aware of and take care of.
I'm able to keep the pain at a minimum and actually one interesting study that I can link in the show notes shows that movement over time will actually raise your pain tolerance and decrease your pain perception.
So if you deal with any type of pain, chronic pain, or just regular like acute pain, obviously you don't want to do any movement that's going to exacerbate it, but general movement that increases your circulation, gets your heart rate up and allows your body to actually use its functionality properly. That can overall improve your pain.
Benefits Of Movement – Number 9
Number nine is not for the young ones–so you can cover your kid's ear as if they're listening.
The number nine benefit of regular movement is a better sex life. If you're engaged in a relationship, an intimate relationship, you can boost your drive. You can boost your pleasure, your performance, your mood.
Of course we talked about it earlier, but your desire or your ability to feel confident and to feel happy and excited and to feel engaged in an intimate relationship, those things all improve with regular daily movement. And this is for men and women–both men and women benefit physically and emotionally in their intimate relationships because of regular movement.
So if you're looking to continue to develop and increase your enjoyment in your intimate relationships, then regular movement is one thing that will absolutely do that. And my friends, if you want to talk more about sex, don't you worry, I have an episode coming up all about a more intentional intimate relationship and I'm super excited to share that with you.
I've noticed that this topic keeps coming up in conversation lately with all of my good friends. And so I decided to do an episode on it. So get super excited about that.
Benefits Of Movement – Number 10
And finally, the 10th benefit to regular movement and why movement matters in our lives is that regular movement can actually increase your overall lifespan. Not only will the days that you live feel better one by one, but you will probably get more of them if you incorporate regular movement into your daily life.
Moving your body not only gives you a better life, it also gives you a longer one with all of these incredible benefits affecting us from head to toe, inside and out.
Regular Movement Practice
It's a wonder that some of us don't have a regular movement practice in our lives and that's what I want to talk about next. I want to share 10 specific ideas, simple ideas for increasing the amount of daily movement that you get because even though we know that it's good for us, sometimes it's hard to make it happen and I fully understand that. I am with you.
Creating a regular physical activity, habit or system or routine in my life is something that I have had to practice and have gone on and off of over the years depending on the season, depending on what was happening in my life, depending on something as simple as the weather sometimes.
So I want to share 10 specific ways, simple ways that any of us can even more physical activity or meaningful movement into our regular lives. Are you ready? Buckle up. Let's go.
Finding Space For Movement
Okay. We are headed into 10 ideas, simple ideas, just little super approachable, easy things that you can do and some of these you will have heard before and if you're not doing them then it will warrant hearing them again. I know that as I was kind of creating this list and looking some things up, I was like, "Oh yeah, this is something that I've heard will help me increase my movement and my physical activity for years and years and years and I still totally don't do it on a regular basis."
So keep your mind open and realize that if you have been telling yourself that you don't have space in your life or you don't have room to do physical activity to move your body to quote unquote exercise, that you actually do that your life is full of opportunities for movement.
And here are a few ways that you can begin.
Increasing Movement – Number 1
Number one, take a walk, take a walk. There is very little limitation to taking a walk, going out your front door or your back door and just walking. Whether you live in the city or the country, whether you live in a small apartment or a big house and you have like a mile long driveway, maybe that's all the walk that you need.
If you have a tiny baby, bundle him/her, stick the baby in the stroller and go on a walk.
Walking is one of the best ways to get some physical movement in when you have young kids because it actually engages them as well. Everyone can bundle up and go on a walk.
I actually laugh now when I am going on my walks around the neighborhood, how many people are out with their strollers, taking their children on walks and I know this is like a thing that people take babies in, strollers on walks and I didn't do it enough and now my kids are all out of strollers and I'm going to have to wait until I have grandbabies to push around on walks in the neighborhood.
That just wasn't something I ever really did when I went on my walks and runs when I was a young mom, I did it without my kids. I would actually, you know, wake up early so they weren't all still be sleeping so that I could go out and get a run or a walk with my friends and what an incredible easy thing to do to take your dog or take your kids and go out on a walk or if you don't have any of those extra people or animals that you need to care for, then this one becomes even that much easier.
The reason that I chose the poem, a walk for today's episode was because it is such a simple, powerful practice that many of us don't incorporate into our lives. That is really easy. It's just a easy thing to do. What do you need in order to take a walk?
You need functioning limbs, which I have to say I don't take for granted. And I know that there are many people that, for medical reasons can't go on a walk, but if you're not one of those people, then the only other thing that you need is a little bit of time. And I believe that you have that.
There are things that you're doing in your life that you could be doing while you go on a walk, plan a walking meeting with some of your coworkers rather than sitting around a table, discuss your ideas while you're out walking around the office or do a walking play date with your friends rather than getting together and just sitting at the park on the bench, take the kids on a walk or go walk around the track while your kids are playing.
You can try to incorporate just walking, recognize that walking matters, that walking is not a lesser activity because it feels like you're not going on a run so it's not worth it. Absolutely. Going on a walk is, is incredible and important.
Increasing Movement – Number 2
Number two has to do with walking, but this is about parking. Now this is one that I was referring to earlier. How many times have you heard if you want to get a little bit more physical activity than park further away from the door at the store so that you walk across the parking lot. Yet most of us still want to park as close to the store as possible.
So simple to just park intentionally, you know, the other end of the parking lot and give yourself that time to walk across the parking lot. And it may only be like a hundred yards, but that's a hundred yards more than you would've walked otherwise.
And the added benefit is that usually there's plenty of parking spaces at the edge of the parking lot, so you not only get to save yourself the stress of looking for a close space, but you also get a little added benefit of being able to walk.
One of my favorite tricks is actually parking close to the cart return rather than close to the door. So when I finish my grocery shopping trip, I can take the cart back and I'm right next to my car. After I load all my groceries, I can just put the cart right in the little thing and hop back in and I'm good.
I know this one is old school advice. However, if you are still parking as close as possible, you may consider parking a little bit further away just to give yourself an added few minutes of movement in your daily life.
Increasing Movement – Number 3
My third recommendation is to do some stretching while you watch a show rather than just sitting on the couch and like you know there's a time to nestle in with a blanket and just like be very cuddly and still, but while you're watching a show is also a great time to get a little stretch in like lift your arms high up over your head and stretch out your shoulders and your back and your elbows and maybe allow yourself to like fall down and see if you can touch your toes.
Some of that basic movement and engaging your muscles and your body as you are otherwise occupied will increase your circulation and allow you to start feeling some of those benefits that we talked about in the beginning of this show.
Increasing Movement – Number 4
Number four, we all talk about doing the laundry and how we always are doing laundry and how the laundry is something that stresses everyone out.
What if you consider the laundry part of your movement in your day that the loading of of clothes in and out and then standing while you fold them and then the actual delivery of clothes. This is the worst part. I know, I'm with you. The delivery of the clothes back to the drawers where they're supposed to go hauling the basket up and down the stairway and putting stuff away and all the different drawers.
What if you just allowed yourself to consider that part of your daily physical movement in a positive way? So rather than thinking of it as like, "Oh no, I have to do the laundry again." You think, "Okay, it's time to do the laundry. This is part of my daily physical activity and part of my routine in order to stay healthier overall."
Not only does my family benefit and I benefit from having clean clothes, but I also get to increase my heart rate a little bit, move my body, lift those baskets and stay standing while you do your folding and your movement just to increase the time that you are not being sedentary in your day.
Increasing Movement – Number 5
Number five is just incorporating the same idea into all of your housework and your yard work. I know sometimes it feels like a drag to get out and rake the lawn or mow the grass or paint a room. All of the kind of household duties and projects and things we can consider those opportunities for physical activity.
So in addition to the benefit of actually accomplishing whatever the project is, we are also getting smarter, getting a better memory, having better skin, increasing our circulation, having a better sex life and living longer overall. Doesn't that make everything feel a little bit more fun that mowing the lawn has now this added benefit of providing you an opportunity for meaningful movement that you didn't have before?
It's just like so simple to flip this switch and consider these activities have multiple benefits beyond just the accomplishment of the project themselves.
Increasing Movement – Number 6
Number six is another one that you have heard over and over again. But I'm curious, is this something that you routinely do?
Number six is to take the stairs when given the opportunity, when you're going to a meeting or you're going in and out of a shopping mall even, do you look for the stairs and consider taking the stairs?
Even if sometimes it kind of feels like the backway. I don't know why the stairs are always like these hidden dungeons and the elevators and the escalators or what's in plain sight probably because it's more efficient as far as you know, speed to get up the escalator or the elevator.
But what is more beneficial overall for your, for your body and your health, your mind, your stamina, your energy and your emotions to take the stairs? The simple, simple practice that I'm guessing most of us could more regularly into our routine.
Increasing Movement – Number 7
Number seven is a big one over here. Turn on the music in the kitchen and do a big kitchen dance party. This is something we do pretty regularly at our house and it sorta just emerges organically. We'll be listening to music and then one of the kids will shout out a song they want to listen to and it's a really good dancing song.
And then we just sort of end up out of the chair is dancing around the kitchen. Oftentimes the video camera goes on and we share those things on Instagram and people will be using their spoons for microphones and we're just jamming together. It's so fun.
And some of our favorite memories come from these kitchen dance parties and it's, it's physical activity. This is movement and it's meaningful movement and it's super fun, meaningful movement. And I can't think of a reason to not have more kitchen dance parties.
So if that isn't something that's a part of your routine or that your family has ever done, try it. I'm going to recommend a couple favorite kitchen dance party songs right here for you in case you need a boost:
Happy by Pharrell Williams. Easy, easy to find.
Shake It Off by Taylor Swift. We know it, we are kind of over it, but it is a fun song to dance to with your kids.
The Best Day Of My Life by The American Authors. It is a super fun song to dance to and it's really uplifting and upbeat and so that's a great one to add to your tracks.
Call Me Al by Paul Simon. It's a super fun one, great beats and really fun to dance around the kitchen with your kids.
So there are four favorites to get you started on your own kitchen dance parties.
Increasing Movement – Number 8
Number eight. Now moms, I know that sometimes when you go to the park or the children's museum or the playground with your kids, that is the time that you really just want a break and you want to sit down on the bench and just look at your phone and just zone out and let them entertain themselves for a little while.
I know, I know I've been there. I feel your pain and sometimes that is what you need and sometimes this is a perfect opportunity to add some meaningful movement into your regular schedule.
Try getting up and wandering around the playground, watching them actively go down the slide, push them on the swings, maybe swing yourself. I actually love swinging on a swing set. I'll admit that I don't love pushing my kids and I felt like I had achieved motherhood gold star status when my youngest could kick, you know, like actually kick herself on the swing set.
But I now love to sit next to her and swing with her and it's such a good feeling to just be floating and have the breeze through my hair. And you know, without getting overly poetic about a swing set, it's a really wonderful youthful feeling.
Why deny yourself these opportunity to not only increase all of the benefits to your physical and mental and emotional health, but also in that moment like create a little bit of magic to feel a little bit more youthful, to remember how fun it feels to just move your body on a playground.
If you have younger kids and you regularly find yourselves at playgrounds, at parks, at the children's museum. I want to encourage you to spend some of the time that you're there interacting and moving your body in a meaningful way, way long ago, like in the first few episodes of the show, I did an episode called Checking In To Your Life.
The basic concept was that sometimes when we feel like escaping into our phones, what we actually need is to become even more present in our lives. When you feel like sitting on the bench and just scrolling Instagram, what will actually make you feel better and good and energized and enthusiastic is going and playing and like looking at your kids and seeing what they need and recognizing them as people and in turn recognizing your own individual worth as a person.
Flipping that switch from checking out to checking in and being really present with your senses in your life and that mindfulness that comes as you use your body and are aware of what you're doing. That is a really powerful experience and it is furthered or enhanced by this meaningful movement.
Increasing Movement – Number 9
Number nine is to remember a game or a sport that you used to really love, that you haven't played in a while and get back out there and try it again.
I know my friend Monica from the podcast About Progress started taking ballet lessons again as an adult with three kids. She loves to dance and so she signed up for an adult dance class and although she doesn't dream of performing in a professional ballet on the stage.
Adding that meaningful movement and that sport back into her life has given her far more benefits than just the physical benefits. So we talked about how it really brings an added measure of joy to her life and what a cool thing to do.
One of my favorite activities from when I was young is hiking, and I've been able to continue to do it for most of my life and this year I had kind of a re-renewed dedication to it. So we have planned to go on 30 family hikes in 2020, and I just have a little checklist in my planner and that's something that I can both enjoy myself with intention as I encourage my kids to find enjoyment in nature.
And you know, these are not like crazy hikes. We're not climbing mountains and it's not even really about the movement itself or the physical activity itself. It's about being out together in nature and discovering things and feeling like we're on an adventure. And a happy side effect of that is that we do get this meaningful movement.
Maybe it's playing tennis or maybe it's swimming or maybe it's riding your bike or maybe it's roller skating. I don't know. Think back to some of the activities that you loved as a kid when you were uninhibited and you allowed yourself to just really enjoy things in a way that sometimes we lose as adults or we feel like we have grown up or grown out of something and reevaluate.
Maybe there's something there that you can get back interested in that as a side effect will be adding some meaningful movement back into your life.
Increasing Movement – Number 10
And my final recommendation for a simple way to add some physical activity and movement into your daily life is to plant a garden or spend some time outside gardening. I have fairly quickly learned that anything involving landscaping tends to be quite a physical process from hauling bags of mulch out of my car up onto the sidewalk to like digging holes so that I can plant new plants.
All of the process that I've started of kind of putting in some landscaping in our yard. And then also this coming year, my hope is to have my first true edible garden. I'm going to build some raised garden beds. I am starting my winter sowing my seedlings. I'm actually starting in the next two weeks and I'm super excited. I'll share more of that process with you later.
This is another example of where the meaningful movement and physical activity of using my body, my muscles, my bones, increasing my circulation, getting my heart rate up. All of those, those physical things come together, but they are not the purpose, they're a side effect of the purpose of the activity, which is to have a beautiful garden and then also grow some, some food in our backyard to eat.
So it's really fun to consider how to incorporate movement into activities that you already love or already are interested in rather than always thinking that your physical activity has to be outside of the regular rhythm of your life.
Adding Additional Movement
A lot of you already have regular fitness routines where you're exercising and you like feel really good about that and you have something that you love and you're on track and that's fantastic. And in addition to that, you also can continue to add meaningful movement within the ins and outs of your regular routine that, if you were to take away those moments of strict going to the gym or hitting up a class or doing CrossFit or whatever that specific physical activity is, your lifestyle incorporates movement on a regular basis.
You're going to set yourself up for success over the long-term because, if there comes a time when you're thrown off or you get out of that particular gym habit or something changes, maybe you get sick or injured to the point where you can't do that full out the way that you are now, having a physical lifestyle or a lifestyle that has all of this movement already incorporated is something that you will fall back on as a baseline.
Recap
Okay, friends, there it is. Ten benefits of regular meaningful movement and Ten ways to try to incorporate it more into your regular old life. I hope that something that I shared today was inspiring to you and, even if some of it you've heard before, that you were reminded of how this does matter.
Movement matters and it doesn't have to be an hour at the gym. It doesn't have to be training for a marathon. It doesn't have to be running a race.
It can be simple, meaningful, regular activity.
As you are using your body, you will reap the benefits of that meaningful movement. You will feel better and you will look better because you feel better. And, like I said at the beginning, this show has nothing to do with losing weight or like getting in tip-top, bikini shape.
This is about living your life on purpose and going back to the basics of how some of these really small choices can make a long lasting impact on your overall health and well-being, and that in turn enables you to have the freedom to live the life that you choose.
So go forth, move your bodies.
Conclusion
I would love to hear one small way that you're incorporating something from this episode into your life. If you have something to share, tag me on Instagram and let me know what it is.
Some other ways that you can support the show are by joining as a Podcast Plus member on Patreon. It's just $6 a month to get a special bonus episode with a worksheet so you can actually apply the principles learning the episode, and you also become part of our Podcast Plus community on Facebook.
We have a digital self development book club every month and those meetings are super fun. A whole group of people getting together to chat about our latest read. I'm telling you it's a really fun group and if you're loving the episodes that I'm sharing for free on the weekly podcast, I guarantee you will love having a little bonus episode every month to add an extra bit of intention to your life. Head over to patreon.com/livefreecreative to sign up for Podcast Plus.
Something else that you'll notice when you're over there on Patreon is my monthly Creative Mentorship Program that's available right now. This looks like either one 60 minute call per month or two 60 minute calls per month with me where we dive deep and set you up for success within your own creative pursuit project or business.
In addition to the monthly calls, we have weekly check-ins. This really is an opportunity for me to act as your mentor, your support, your encourager, and someone to whom you are accountable so that you actually get the things done that you're working on or that you want to be working on in your life.
This is a perfect program for someone who is starting or growing a creative business. If you're writing a book, launching a course, starting a podcast, opening a shop, or beginning a blog, as examples, I would love to be your person on the sideline helping you tap into your own inner wisdom, make good, intentional decisions, and set yourself up for success as you do the work to bring this thing to life.
Check out all the details for my Creative Mentorship Program that's limited availability over on patreon.com/livefreecreative.
That's it for today, friends. Make sure you're subscribed so you never miss an episode and if you feel it in your heart to go leave a review on iTunes for this show, I would absolutely adore it. I read every single one and they make my day every time.
Next week, we're finishing off this mini-series as we dive into talking about stress and attitude. I can't wait to share it with you and have a great week until we talk again.