Episode 87: Learning From Your Future Self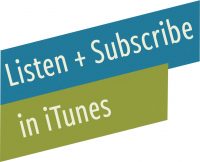 Introduction
Welcome to Live Free Creative, the podcast that provides inspiration and ideas for living a creative, adventurous, and intentional lifestyle. I'm your host Miranda Anderson and I hope that each time you listen you feel a little bit more free to live your life exactly the way you want to live it.
Hello. Hello. Welcome back to the show. You're listening to Episode 87 of Live Free Creative podcast. I'm your host, Miranda Anderson. Excited to have another episode for you.
This week I'm going to be talking about learning from your future self. You could also think about this as setting yourself up for future success or setting your future self up for success by the choices you make right now.
Don't worry if it sounds a little confusing, we're going to get into it, but I want to start with a little Life Lately.
Segment: Life Lately
As I'm recording this episode, we are in the second week of April, 2020 and it is a weird, weird world out there. I know that some of you may be listening far in the future and you will probably think back on this time–the coronavirus, COVID-19, social isolation, quarantine, global pandemic crisis–and have all sorts of different thoughts about your experience, the way that you were impacted your life itself.
I'm actually so excited to find out what we all think about this time in the future once we are out of it: How our lives are impacted, the types of things that we learn and the types of memories that we have. And just for the sake of segment and memory making, I'd love to share a little bit about what's happening right now in our life.
My really fun big project that I've been working on is my backyard garden. And if you go back a couple episodes, you know that I did a fun backyard gardening 101 with my friend Melissa. She gave me all sorts of tips and ideas and I have really dug in, pun intended.
I built four tall raised garden beds. They're three feet by six feet by 24 inches tall, so two feet tall. They're gorgeous and trimmed out. I had an inspiration picture and I designed garden beds that looked just like my inspiration picture.
I had some arches made from a local steel company that my vines can grow on and I have already set up a drip watering system and planted for those of you who are interested in the pictures of the garden and the progress, I've shared a lot of that on Instagram.
I also will put a couple pictures in the show notes (coming soon) as well as link to the blog post where I share all about making the garden beds as well as a $5 PDF pattern so that you can make your own.
So if you're interested in making beds that look just like mine–or someone even just modified pattern so that they were one foot tall instead of two feet tall, but she used the same pattern, she said it was super easy to modify. That's all available and it will be in the show notes at livefreecreative.co/podcast look for Episode 87.
The garden has been so fun and it has been a really wonderful distraction. To be honest, we are all home together most of the time. My husband is going into his office, he works in a solo office and doesn't have any contact with anyone and so his company has decided that it works well for him to still work in the office, which means that I'm home with all the kids and the chickens and the dog most of the time, and it has been really nice to be able to go outside and work on this garden project.
It actually feels like a nice continuation of time from sort of before life got super unrecognizable because I planted my seeds in January. And in January, I don't know, looking forward, the year looked like it was going to be just sort of a normal, wonderful year.
Of course, we never know exactly what's happening, but it's fun to look at these seeds that have sprouted, that I planted back then, and know that they came from a time that I thought life was just going to be pretty normal.
When this fruit comes, you know by the end of the summer or the beginning of fall, maybe things will feel a little bit more normal again and I can just kind of focus on the present moment with with each of these plants.
In the meantime, if you remember, I am a total novice gardener and so I don't really have any experience growing anything other than herbs that I bought at Trader Joe's and then stuck in a pot on my sink so that I could just like cut some fresh herbs for for a little while.
Right now I have over a dozen varieties of edibles growing in my garden. I also just got an order of seeds and I have about another dozen varieties that I'm ready to plant. I think that I may have bitten off a little more than I can chew.
I don't know if growing 24 different types of plants and flower is is a very normal way to have your very first garden, but it seemed like since I was going to do it, I might as well just go all out. So if this is a failure, it will be a big time, glorious failure. And if it is a success, I may have a ton of different kinds of vegetables to eat in the summer and fall and I'm so excited.
For those who are curious, I'm going to try to give you a little rundown of what I've planted so far.
I have planted two types of tomatoes. One is a cherry tomato and one is a bigger like normal kind of beef steak style tomato.
I've planted sunflowers that are supposedly going to be like five feet tall. I had no idea that that was their projected size when I bought the seeds, but we'll see how that goes.
I have summer squash, like yellow summer squash, two types of cucumbers, banana peppers, bell peppers, these bush beans that I think are going to be kind of like green beans, that's what I imagined.
There are going to be carrots, kale and arugula and dill. That's all in the garden already.
Oh, and watermelon and cantaloupe. The watermelon that I got are these little baby seedless watermelon. They look like they're going to be really cute, like maybe one to two pounds when they're finished. So there'll be like those little baby watermelon if they actually grow.
And then the cantaloupe I think is just kind of normal cantaloupe. I didn't see any descriptors on those.
So that's all in the gardens already. But I still have a ton of space. I have 3×6, which is 18 feet, times 4, so I have a ton of space happening.
I also ordered beets and radishes and another type of pepper that I think are habanero, so they're really going to be spicy. But I'm super excited about that. I ordered a type of bib leaf lettuce that just looked so pretty and if it grows it'll just be really nice.
I think I also ordered some flowers that are supposedly going to grow into the types of flowers you can cut for like a bouquet inside, which I'm super excited.
I ordered zinnias and cosmos and pampas grasses. You know this cool like big fluffy sort of, they almost look like the top of a corn stock but you can see them in a lot of arrangements, especially in the fall, like dried arrangements. Those grow out of the ground like flowers apparently. So I bought some of those seeds as well.
So again, if all goes according to plan, I'm just going to have this huge variety of incredible harvest and I'm super excited to be approaching this whole thing as an experiment. I'm totally okay if things don't grow. I'm just like mesmerized by what does, and I'm curious to see how it all happens and to learn as I go.
I'm keeping a garden journal, which is something that my friend Melissa suggested and I have all of the plots laid out. I got some little metal stakes so that I can recognize like what is in the different areas of the, of the garden itself. And I just am so thrilled by it. It just makes me so happy to have something like this to focus on that feels like homesteading.
It feels valuable for our own family. I think it's a great lesson for my kids to learn to help me plant and see how things grow when and if food arrives, that will be like a bonus.
I kind of feel like that with our chickens too. I love the chickens themselves and it's like a bonus that they lay eggs every day. The whole thing is a good practice in focusing on the learning and the experimentation and the trying things without so much focus on the result because the result just feels like super bonus.
The plan with those big steel arches is that the vining vegetables and fruit, so the cantaloupe, the squash, the, um, some of the tomatoes and the zucchini and the cucumber are all planted right up along the arches. So the idea is that as they start to vine that I just gently tie them up onto the arches.
And so they will grow up and over and maybe by mid summer or by the end of the summer, the arches that are now just these bare steel bars will be covered over with beautiful leaves and even fruit hanging from the arches themselves.
This is like all a pipe dream that we're just aiming, we're shooting for the stars here and we'll see where we end up. But all of it has been really fun and a really nice distraction.
One of the other things yard-related that we've been working on, I've shared a little bit about on Instagram, is that we're trying to regrow some of our grass.
We have this very small lawn in the backyard, but because we've done so much construction over the years, half of it is mud and half of it is growing seed and weed. So I'm trying to re-seed it and I've put this hilarious plastic fence up around it to try to keep the chickens out and the dog out.
But hey all just keep getting in and then they're kind of stuck in the middle wandering around in the lawn, which is exactly where they're not supposed to be. So it's not the best solution, but we're going to see what happens if I can actually grow some more grass there or if we need to tear it out and try to lay some sod or something.
And then the final thing that we're planning on working on in the next month or so that I'll keep giving you updates and definitely be updating on Instagram is the conversion of our shed into a kid's clubhouse. And that has to be just a step-by-step process because right now we are storing things in the shed–paint and yard tools and some storage out there, some camping stuff.
The idea is that we can build a little lean-to off of the current shed space because we're not using the whole interior of the shed. We're just using a section of it for storage. So if we can build a little wooden lean to on the shed side that has like double barn doors that open, for example, and everything has a little place within this smaller but really well organized and well-designed exterior storage, then we can dry wall and do actual flooring.
We'll probably do tile inside the clubhouse. It already has electricity run to it, which is amazing because whoever lived in the house before us I think had a woodshop out there. So there is a light switch and there's several outlets within the shed itself. So we just need to make sure those are all in the right place and then throw up some drywall or some paneling, paint.
We're kind of using this project as part of my kids' academics right now. We're doing this distance learning and since we're all home and we're all able to contribute, we've been having the kids do some measurements and do some math to figure out what size couch will fit and where we want to put things.
That's been a really fun process that I'm excited to get started on.
We wanted to get the garden up and running because that's really time-sensitive. Making sure seeds are in the ground at the right time so that they can grow properly. We're working on the lawn concurrently and then probably this next week we will start building the lean-to so that we can move things out of the shed into the new sort of side shed so that we can convert the current shed into a clubhouse. And we'll see.
We'll see how it all goes. Again, everything that we do is just sort of a try and see and experiment and I'm excited to have the kids involved. They're old enough now to be able to actually help build and hold things and be involved in the whole process.
Hopefully this will be a great memory for them. So the days that we have some motivation that we're able to stay a little bit more focused on a problem and stay present rather than kind of spiraling off into the crisis, awareness, worry, we have something to focus on and that's been really helpful to have the garden, to have the lawn, to have the shed and just be able to know that there's a next step on something somewhere that feels like it's movement forward.
That is something that we wanted to be working on anyway and now just seems to be a great time to be working on all of those things outside. Of course, it's just been a few months since the inside of our house was completed, and naturally we took a short break and then turned our sights to the outside where there are still projects to tackle to see regular updates on the garden, the lawn and the shed.
Make sure you're following along on Instagram at @livefreemiranda. And if you have any comments or suggestions, you leave them below in the comments section.
That my friends is Life Lately.
Main Topic: Learning From Your Future Self
Okay. Jumping into this week's episode about setting your future self up for success.
This topic came up this week because we were talking with our kids around the dinner table about different choices that we make now and how that affects us in the future. Specifically, one of my boys who's super interested in money was just going over some different scenarios.
He has a birthday coming up and he was talking about how he might use his birthday money.
It's actually kind of funny and ironic that I had told my kids a couple years ago that if they want to have a birthday party that I'm so thrilled to help them throw a birthday party, but if they would rather have the money from their birthday party and just do like a family thing, that I would be willing to do that as well.
They could choose to use the money for a social birthday party or they could just keep the money to save or to buy something extra special or whatever. I just thought that that was a choice that I wanted them to have.
My oldest had already decided he didn't want to have a birthday party this year. He had a great one last year. We did a fantastic birthday party last year and this year he said, "I think I'm going to just not do a birthday party. I want to have that money."
He has lots of different plans for things he might do with it. It's also a little bit ironic that he wouldn't have been able to have a birthday party anyway because of the Virginia shelter in place order. So we've decided to work around it a little bit.
He's going to do a virtual birthday party, just you know, call some friends and tell them to meet him online to play some video games. And so he has this money coming for his birthday and he was going over all the different things that he could do with it and how we wanted to spend it and whether he should save some of it or what do you want it to do.
Now, there's a lot of different philosophies about how you should teach your children about money and whether you should and how involved you should be in division of this goes to this and this goes to this and saving and spending and charity and all of those different things.
I don't want to get into the philosophy about money specifically here. I mean maybe in a different episode, but the point was that we were chatting about how you want to use your money now might be different than how you wish you would have spent it later.
We were talking about how if you project into the future and you think about your future self, sometimes it's helpful to get an idea about the right choice or the best choice for you right now based on what you think your future self might appreciate or how your future self might react.
Just as a silly example, we were laughing about how when I grew up, I grew up in Salt Lake City, Utah. I was a ski child, so I learned to ski when I was very young. I snowboarded all throughout my life. I went back to skiing later, and now I know how to do both.
And I was a snowboard instructor and I just grew up on the slopes. I loved skiing, I loved snowboarding, I loved winter sports, I grew up in the mountains. This was all so fun. Every single year from the time I was itty-bitty, I spent my entire winter almost every single Saturday and a lot of days in between on the slopes.
Something that I started to do when I was in junior high or high school was, the last time that I went skiing every year, I would leave money in my pocket so that the first ski run of the next season I would find it and it would be like a little gift to my future self from my present self.
We were laughing about this because I did it almost every single year, but I would forget, I would put my ski coat away and I would usually, I had a pocket kind of up above the chest. It wasn't like my pocket pocket, it was like this little kind of hidden chest pocket.
I would slide a $5 bill or a $10 bill in there, zip it closed, put it into storage with all of my winter clothes. And then when I pulled my ski jacket out to go skiing the next year I–sometimes it wasn't even the first time I went skiing, it was sometimes you know, after a couple of runs or I would, you know, need that pocket for something–I opened it up and I would find the money that I had left for myself as a gift to my future self.
It was an interesting idea to remember this idea of gifts you can give your future self by the decisions that you make today and it works in the context of money and investment and the things that you will appreciate later in your life.
The point of the conversation we were having was what will you be happy that you had spent money on now later? What will be good memories? What will serve you in terms of savings and all those types of things.
But not just savings. I mean you all know I'm all experiences and so I think if you can spend your money and invest in a really cool experience that you're going to love, that will be a great memory. It becomes part of who you are and becomes part of your learning and your growth as a person and your future self will appreciate that too.
As I was considering this idea, I just kind of mulled it over and I was doing some gardening and I was spraying the lawn and I was putting the chickens away and I was thinking about how this applies to me and my life right now as well. Not specific to money, although that, you know, like I've already mentioned is totally one way we can think about it.
But just in general, how do the decisions that I make now set my future self up for success and how does the way that I feel about my decisions now change if I'm thinking about it through that perspective?
If I consider not just me today, what I feel like doing or what I want or what I'm motivated by, but if I am able to throw myself into the future and think about who I want to be and who that person, who I want to be, what she will want to have done with her life, what she will want to have accomplished, what she will want to have felt to have experienced, to have created.
That's a really incredible exercise in setting our future selves up for success.
This whole thing reminded me of how several years ago, Dave read a book that he had heard about on a podcast. It's called Living Forward, and I will link it in the show notes. It's a great book by an executive coach and a bestselling author all about planning your life from the end.
Stephen Covey in 7 Habits Of Highly Effective People also talks about this same concept, planning your life with the end in mind. So begin with the end in mind is the Stephen Covey principle.
In Living Forward, there's just this really clear, like step-by-step program where you think about, I think it takes you all the way to your future, your funeral. It sounds a little morbid, but you think about that time when you have passed away from this life and what you want to have been said about you or what you want to have accomplished or what you want to have done or how you want to have felt, the relationships that you want to have formed when it's all over.
So at that point, whether it's, you know, in a few weeks or a few months or many, many years from now, what are the things that you want to have done? What does your future self yearn for? What is your future self proud of? What does your future self appreciate about this life that you're living.
Then you go back from there using this method in the book Living Forward.
It's a great read and it also was a really fun exercise that Dave and I did. We took a long date actually like a full day on a Saturday and we went through step-by-step and did some individual answering of these questions and then came together and answered them together and really sort of formed for ourselves what we wanted our life to look like and how we wanted that to feel.
Although it's funny talking about it now because the idea is that you'd like reflect on this every single week and you go back and back and back to it. And we haven't done that. It hasn't been the guiding force. We don't have it printed somewhere on our walls.
But I think that the exercise of considering what we wanted for our life and talking about it and writing it down and creating this sort of vision from the end looking back rather than the way we normally do it, which is from the place we are at looking forward. It's an interesting change of perspective.
Just thinking about it now, just as I'm talking about this, I'm thinking how interesting that it's in the several years–right after we sort of did a deep dive into our own intuition, you know, kind of broadcast our future selves and what did we want from our lives–that it's since then that we have made just dramatic changes to the way that we live.
It's since then that we did our year of not shopping, that also created an open door for us to decide to move across the country, to downsize our house by over half and dramatically change the way that I've run my business.
I'm doing a lot of educating and coaching and speaking and that I wrote a book. Dave is in a totally different job environment and the way that we're choosing to live and raise our kids. And you know, so many things are different, but so many things in our lives are so much more aligned with our true values and with our true vision for what we want our life to look like.
That has to come from somewhere. It often doesn't come from me today saying, well, what do I want now? It comes from me thinking into the future of who I hope to be and what are the defining characteristics of that woman and the incredible experiences that she's had.
Then knowing that that those are the steps I need to be taking now and even if I don't get there, even if you know, God forbid I have an accident or I don't make it to whatever this projected end date is that as I make the decisions that my future self would want for me, that I've put myself on the path so that I'm at least headed in the right direction.
I'm not choosing based on my current circumstance. Rather, I'm choosing based on the vision of the incredible future that I have planned or rather the future vision of the incredible life that I've lived up till that point. Does that make sense? Are you feeling like, I'm talking a little bit in circles, a little bit backwards?
I want to give you a couple of examples of how this has affected my life. Just in the last week. For those of you who are listening currently, April or May, maybe even June, 2020, where you're still safe at home, you may have a stay at home order, you may be an essential worker. You may be going out and feeling nervous about that or feeling worried. You may be doing distance learning. You may have your whole life look and feel a lot different than you would have expected.
For those of us living this right now, I want to just acknowledge the truth that I believe is true, that this is not going to last forever.
Now I don't know, but my instinct and my intuition and my just like looking through history and looking at the news, even my projection is that this time of isolation is not going to last forever. There will be a time at which things will start to normalize and I don't think it's going to normalize all at once, but what we're actually going through right now is temporary.
It is temporary. Believing that and acknowledging that feels like a like a little bit of relief. And so if you haven't kind of just played around with that, the idea that we don't know how long it's going to last but it is temporary, it isn't going to last forever. That feels like a little bit of relief.
But something specifically related to this idea of my future self that I realized this week was in thinking of her, I'm thinking of myself next year or in two years or in three years, thinking of my future self, looking back on this time, this wild time where I'm home, my time that I have all three of my kids, my young kids at home with me all day and I'm thinking:
What does that Miranda want to remember about right now? What does she want to think about this time as a memory, as future me reflects back on COVID-19 what are some of the highlights for her and what are some of the lowlights–we can go there too because it's all valid.
But overall, what is the overarching sort of feeling and idea and principle and memory that she has about this time and today?
I guess maybe last night I was taking this a little step further and I thought about my kids and I thought this for them is part of their childhood. It will be something that in the future they will know. I lived through that weird time.
Last night I asked myself the question, what do I want my kids in the future to think about this time?What do I want them to remember about it? What do I want them to believe about it? What do I want their experience to have been?
I will tell you it is a very different answer if I'm thinking of me today and then today of like what are we going to do to survive today? Which honestly is how it feels sometimes versus what do I want to remember about this time or what are the decisions that I hope I will have made.
And I think what it does to throw myself into the future and learn from that future self, it creates this lens of perspective that in three years future self doesn't worry that much about the specific lessons that were assigned by each teacher. Because my future self with my memory honestly probably doesn't remember the teacher's names, if we're being real honest, the details, like those little details, probably not that important.
But future self wants this to have been a time of learning, a time of growth, togetherness, mostly togetherness, mostly connection.
Some of you may remember that my word for 2020 was connection and in some ways that feels a little bit ironic because of the social distancing and the lack of ability to connect in the ways that we thought that we could. I planned several retreats for this year. I had lots of in-person connections planned that I've had to cancel or postpone or or kind of work around or some things that I'm still just kind of crossing my fingers on.
But when I think about connection in terms of my family and the ability that we have to connect in ways that we either didn't before or just didn't spend the time to, that we have now. What a dramatic thing that that could be.
If we could think back on this time and think about for example, all of the games that we played together and how fun it was to play games for an hour or two hours or three hours every day.
There are some things that I don't love doing with my kids. I don't really love playing Legos. I don't really love like doll play, like pretend house play, like that kind of stuff. But I love playing games with my kids and I actually have a great list of my favorite family-friendly games on the blog.
There's probably 20 or 30 different games that we have like vetted as a family that we enjoy playing together at different ages. You know, different appropriateness for Easter. Each of my kids got a game in their Easter basket along with their swimsuit.
We always get a swimsuit but they also, I chose a couple of new games that felt like fun new games, but also that had a learning component because my plan, and this is all part of like just thinking about this idea of what is my future me want from this time, what memories and experiences do I want to have had.
Current me is the one who's responsible for creating that and it feels like it's coming from a lot better place when I know that it's a gift that I'm giving to my future self versus like slogging through right now and some of you may not have the motivation or the energy or the ability emotionally to access this idea of projecting to the future because I know that there's a lot of people really, really struggling right now.
I have had my days. I will tell you, there've been days that I haven't gotten out of bed. There have been days that I've done a little bit of spiral and there are days that I think, gosh, this can be such an opportunity if we choose for it to be.
I've talked a couple episodes ago about no right choices or no wrong choices, really lots of right choices, so it doesn't have to look the same as anyone else, but something that I decided just based on that future self and this vision that like what does future Miranda want to remember about COVID-19?
I want to remember playing games on the floor or on the table with my kids, just like game after game and puzzle after puzzle and just passing the time, being engaged together.
I also really love the time for the projects outside, like I talked about in the segment today, if we can pull it together over the next couple months and turn this shed into a clubhouse. What a fun project to have as part of this, like part of the reason that we were able to do this was because we were home together. Everything else kind of slowed down and we could, you know, create this space for the kids and have them feel like they were a part of that.
We've been watching a family movie almost every single night and going back to a lot of like old family favorites and that is a blog post that's upcoming. I've been collecting classic movies and actually did like a poll on Instagram a while ago, so I have about a hundred classic family movies coming to the blog soon.
Maybe I'll get it up before this episode and I can share it with you then.
In some ways the idea of being able to sit down and watch a family movie every night for like two months or three months that it feels just like such a unique time because this is not something that would be happening ever, ever. Maybe over Christmas break, sometimes maybe over spring break, maybe a little bit in the summer, but it's just been really fun.
As I allow myself to think about that future me or that future us and what we want to remember or what we want to have created and that current me, present me, is the one who gets to do that, present me, gets to create all of the memories and all of the magic and all of the connection.
Present me gets to decide that all of the little things that could be annoying or stressful or worrisome aren't going to matter to future me and so they don't have to matter now, so many things. Think of all of the things that when you reflect back on your life, you're like, Oh, that wasn't that big of a deal. I don't know why I made such a big deal out of that.
All of those things that won't matter to future you. Those are things that you can choose to not worry about right now. We always talk about how hindsight is 2020 right? Once you've gotten through something, it's a lot easier to look back and see what you've learned or understand a little bit more about the experience.
That is absolutely true and I believe that we all have the imagination and the perspective and the creativity to imagine a little bit of what future us might think. Looking back on our current present, we might not understand everything.
But put yourself in that place. Just just throw yourself forward a year or two and what does you have the future think about this current season, about this current unprecedented time. What does future you want to have not to have accomplished?
I know there's people out there like writing books and creating a bunch of cool, crazy new stuff right now I'm not talking about that. I'm talking about how does future you want to have felt during this time. What do you want the memory of this experience to be like?
I also want to mention that there is this idea about living for the future that means postponing all of good feeling now so that you can feel better later. Like making decisions to eat healthy right now so that you lose weight in the future or making decisions to exercise even though you don't want to so that you can like enjoy the feeling later.
Some people talk about postponing the good feelings so that you can experience a good feeling later. And that's not exactly what I'm talking about because I believe that when we are making this decision, we're learning from this future version of ourselves and we're making decisions based on all of the wonderful things that future us remembers about this time or hopes for about our present.
And those decisions enrich our present as well. That I live better, I make better choices for me and my family with the perspective of that future self because it just separates me enough to understand that all of the little things that I am worried about or frustrated about or or that I'm exhausted by don't actually matter that much.
And all of the things that I really do want to experience and enjoy and love and remember that those can be where I place my focus. Those can be the things that I choose instead of something different.
Of course, future me wants present me to exercise and to sleep and to drink water and to eat nutritionally and to take care of myself, but that those are not things that take away from my current ability to feel fulfilled and satisfied. Those are all things that help me right now as well.
I think if we're really getting down to like the truth of what we really want for our future selves as well as our present selves, that those things are aligned, that we want to be patient with our kids, that we want to enjoy connection with them, and that we also want to have some alone time.
We want to honor our own personal space, all of the things that we truly want and need align. Sometimes it's easier to hear that from our future self than it is to hear it from our present self because our future self is just wise. She's wise in a way that we don't allow ourselves often to be in our present.
But that intuition, that wisdom of what she needs or hopes for is in us now. Those answers to those questions are things that you already know. Those are things that you that you can find inside yourself.
Now am I losing you? Did I go a little bit off the deep end there for you?
Just close your eyes for a minute and think two years, three years down the road. We're in April 2023, and future you is reflecting back and just remembering that couple months that we all stayed inside and that we had our kids home from school and that we didn't go to the store.
Remember how connected we felt. Remember how much fun we had going on walks every day. Remember how we learned how to play a new family game that became our favorite. Remember how we started that tradition of watching the sunrise. Remember how all of my kids learned to make chocolate chip cookies because we made them like every single afternoon. Remember how it was scary and it was a little bit weird but it was also so wonderful.
When you think about your future self, looking back on now, what do you learn? What do you learn from your future self? In what ways can you set yourself up for success? Can you choose right now the things that will benefit you now and also contribute to the type of life that future you wants to have lived?
What is your equivalent of leaving a $5 bill in your pocket so that in a couple of years you can look back and realize that you had done it, that you are thinking about your future, that you are giving a little gift passing it forward?
I have to mention that this exercise works well even when we're not in the middle of a global pandemic. That if you're in the future listening to this episode, you can still use this because our lives are always going to have different seasons and different kind of times and different choices and we will always be able to learn something from our future self.
We will always get a new perspective that we might not be able to easily access in our current mindset. When we throw ourselves into the future and put ourselves there looking back and ask ourselves some of those questions, What do I remember? How did it feel? What am I so happy that I did? What choices am I so proud of? Our future selves can teach us a lot if we take the time to learn from them.
Conclusion
That's all for today, friends. A little meandering into the future.
I hope that this episode has just given you a fresh perspective and maybe your future self has already given you some great ideas on how you might want to spend some of your time that you're safe at home these next couple of weeks and months.
I have a couple of quick things that I want to share before I end today.
The first is to remind you of Patreon. Live Free Creative has a Patreon Podcast Plus membership where for $6 a month you get a bonus episode with a worksheet every single month as well as access to our digital book club, which is so fun. It's an incredible group and now that we're doing everything online anyway, you might as well hop in and join.
You can go to patreon.com/livefreecreative to find and access the Podcast Plus membership.
In addition to that over on Patreon, I offer creative mentorship coaching. There's a once a month and a twice a month option.
This is where you bring to me nebulous ideas of things you'd like to do or things you're working on that you could use some help and some perspective and I talk you through guiding yourself to your inner wisdom and help you access some answers that you might not get otherwise. I also am a really great accountability partner.
These are limited spots and right now I have two available, one in the once a month section and once in the twice a month session. If you're interested in having some one on one personal creative mentorship and coaching, head over to patreon.com/livefreecreative and look into the top two tiers that will give you all of the information that you need and you can register right there to get started.
As we close, I just want to say thank you so much to all of you listening.
If you are a new listener, I would love for you to subscribe to the podcast. That makes sure that you don't miss any episodes.
And also for all of you listening, if you enjoy the show, please leave a review on iTunes. That two minutes of your time hugely impacts the ability of my show to reach the people who need it. And I thank you so much for spending that time and supporting me in that way.
I hope that you have a wonderful week. I'll chat with you again next week. Same time, same place. Have a good one.
Stay safe and stay home. Bye.