Episode 88: Creativity In Minimalism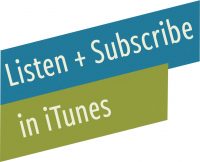 Introduction
Welcome to Live Free Creative, the podcast that provides inspiration and ideas for living a creative, adventurous, and intentional lifestyle. I'm your host Miranda Anderson, and I hope that each time you listen you feel a little bit more free to live your life exactly the way you want to live it.
Hello, hello friends. Welcome back to the show. You're listening to Episode 88 of Live Free Creative Podcast. I'm your host Miranda Anderson. I've got a special episode today for you. I wanted to share another chapter from my book, More Than Enough: How One Family Cultivated A More Abundant Life Through A Year Of Practical Minimalism.
With all of the things that we've been experiencing collectively as a community globally, I have come back and back to this idea of creativity in using what we have and making do. It's something that has really been a huge part of my life and this chapter of my book, Chapter 14: Creativity In Minimalism, is a good reminder of some of the ways that we can do that. I know that so many of us are at home trying to figure out what we're supposed to be doing with our time, how we're supposed to be figuring this all out, and this chapter reminds me that we all have everything that we need right now.
Even if you have listened to my book, even if you've already read my book or listen to the audio book, I want to invite you to just take these next few minutes and sit back and enjoy the reminder that your creativity is really powerful and that as you exercise that, especially over the constant draw of consumerism that we have happening right now, both for material goods as well as the continuous 24 hour social media and news media cycle that we just are tempted to consume and consume and consume and consume and consume.
Turning that off and finding something that we can create– that we can bring forth into this world– will always make us feel amazing and we'll always bring some balance back into our lives. Before I jump into sharing this chapter, I have a very quick and very exciting life lately to share.
Segment: Life Lately
The carrots are sprouting!
Two very, very exciting things happened today. One is that my carrots began sprouting! You guys, I am obsessed with gardening. Speaking of creating things out of seemingly nothing, you sprinkle some seeds in the ground and all of the sudden everything is growing and it's like blowing my mind. There are like little tiny carrot sprouts like the little fronds that are coming up and I know that these carrots will not be ready to pick probably for three whole months. But it's so fun.
I almost had a little squeal. I mean I think I did. I think I squealed when I saw them and I think it's just one little like I planted maybe 60 carrots and I just saw the little front of one little carrot and I thought, "Wow, this is just such a miracle. It's so incredible. Plants have this special kind of magic."
That's why we all love being in nature and going outside because there's just something really cool. Maybe like it reminds us of all of the hope and potential and magic that exists inside all of us. Okay, so that's my first exciting thing. Carrot sprouts. I haven't even shared it on Instagram yet. It probably will the day this podcast goes live because I will get out there into the garden and share an update.
Digital Indigo Dyeing Workshop
The second really exciting thing is the reason that I haven't shared about my carrots yet on Instagram because I have spent so much time this last week filming, editing, and producing all of the videos for my digital Indigo dying and Shibori workshop that is finally finished. The hilarious thing is that the registration for the workshop has been open for about a week and a half because I opened the registration knowing that I was going to create the videos, I just hadn't done it yet. I wanted to start gathering registrants because I'm also sending indigo dye kits to people who opted for that combo package. (That includes not only the entire online workshop, the videos where I walk step by step through the process, but also a full kit of supplies being shipped straight to your door. Of course, that's really appealing right now where we don't want to go out to a bunch of different specialty stores grabbing everything we need to do this incredible craft.)
Well friends, I totally underestimated the amount of time that actually creating the digital workshop would take, but it is complete. The whole process was its own little roller coaster of highs and lows. The lows being where I discovered that some of my video files were corrupted after I had put everything away. I had to get everything back out and reshoot different sections of the course, but I worked through it all.
I troubleshot and I am on a little bit of a creative high to be honest. There is a proven power to exercising our creativity. Creating this course for me was creative on a couple levels. One because I dove back into the magical art of indigo dying, which I have loved for years. I've been teaching workshops all over the country for years, and it had been a little while since I had mixed up an indigo vat.
So that– going through the workshop myself– as I showed all of the examples of how to do the step by step process of both mixing up the vat, everything included, folding, all of the different beautiful shibori patterns, dipping and then rinsing and drying and and enjoying these incredible patterns. So fun.
And then there was this whole other level of the video production of planning and setting things up and having a backdrop and lighting it. And then the video editing, which where things got a little glitchy. I have a lot of video experience, but wow, that was a, it was a lot of videos and it was really, really fun. And it was really challenging. And all of those things together equals a wonderful creative project: challenge, ingenuity, ideas, and just making something that didn't exist before is so fun.
I'm thrilled to have finally brought this in person workshop that I've loved teaching in person so much into a digital format so that people all around the country and even all around the world can enjoy the art of indigo dying and for those of you living in the United States, or I've had a few people in Canada order kits, it's also really fun for me to be able to (for a limited time, I don't know how long I'm going to be shipping supplies, but at least until the end of our stay at home orders.)
All of that is available to you if you're interested, if you need a project to do either by yourself or with your kids. This is a really great workshop to do for some distance learning. I include a chemistry lesson, the history lesson, there's the hands on art project of actually creating the indigo towels. The kit includes everything that you need to dye ten cotton dish towels.
They are the best dish towels in the world. I don't use anything else now in my own kitchen. They're super soft, super observant and super beautiful after they've been hand dyed. All that is available right now. You can order the course by itself if you want to gather your own supplies, or you can hop into the preorder for the kits. I have another batch of kits shipping the very first week of May and there will be an ongoing preorder and shipping in batches for the kits at least at the end of the stay at home orders through the middle of June-ish. So head to the show notes to find all of the information you need to register for the online workshop and enjoy chapter 14 of More Than Enough.
Chapter 14 of More Than Enough: Creativity In Minimalism
From the moment Milo emerged from the school's swinging side door, he didn't stop talking. Pokémon cards in hand, he excitedly rambled about this character and his special powers, and that card with it's valuable hologram. He was in second grade, and Pokémon was all the rage. Luckily, he had amassed quite a collection of cards before the Challenge began, and our guidelines allowed him to spend his own money on whatever he liked. Usually, that was more Pokémon.
During the five block walk from the elementary school to our house, I pushed Plum in the stroller, held Eliot's hand, and listen to Milo chatter enthusiastically about the successful trades he had made at recess. As we rounded the cul-de-sac on final approach to our front door, he announced that he had everything he needed for Pokémon cards, except for a binder.
"What is a Pokémon binder?" I asked, still a few steps behind this new craze.
Milo explained it was a 3-ring-binder, like a school binder, but with clear sleeves inside that held each of the cards individually. That way, rather than sorting through a thick stack of cards to find the one you were willing to offer up in trade, you could simply flip through the pages and see all of the fronts and backs of the cards easily.
"Mom, everyone else has a binder, and I really need one!" he commented. "Can we run to Target and get one? It won't be expensive."
Hmm, a binder for Pokémon cards. This would be an interesting creative challenge to face without buying anything new.
We were several weeks into the Challenge, and had already had many make-it-work moments. For example, just days after we officially began not shopping for non-consumable goods, my younger son, Eliot, had declared he wanted a new toy car and could we please make one with supplies from my in-home studio. I had jumped at the chance to show him how we could employ supplies we already owned to fill wants or needs that we had during this year-long experiment.
Eliot and I had pulled out modeling clay, tooth picks, wire, acrylic paint, and brushes from my overflowing craft closet. We spent an hour shaping and smoothing the clay before letting it dry into a tiny car. Milo and Plum had been equally excited for the chance to craft with mom, so in addition to a car, I had helped mold a miniature motorcycle for Milo, with Plum happily "helping" on my lap.
We took a break and had a snack while the clay air-dried. Round two of craft time involved painting the wheels and bodies of the vehicles. Milo chose black paint, and added a tiny bolt of lightning to the side of his motorcycle. Eliot wanted his car to be bright red, with black and silver wheels.
The experience of making the toys was a win-win situation. Not only were we not buying new, unnecessary toys. We were also spending quality creative time together! All four of us felt more connected to each other at the end of the project. We also felt more empowered in this new journey to use what we had in new ways.
I had no shortage of craft supplies, but my office supplies weren't quite as robust. Especially after I had recently organized the office cupboards and purged anything that I couldn't see a use for. Milo's Pokémon binder was a new type of make-it-work moment.
"Let's see what we have at home that could work for your binder!" I chirped, as the kids hung their backpacks on the rack and lined up at the counter for an after school snack. "I'm sure we have something that will work well."
I filled water cups and smeared cream cheese on toasted bagels while I reviewed in my head options that might work for a card binder. There were a couple three-ring-binders of recipes in the pantry that I could condense into one, freeing up a blank binder for the cards. But what about the clear plastic sleeves?
While the kids ate, I brainstormed ideas: I could tape a few ziplock bags together and hole punch the edge. That wouldn't be super stable, but it would do the job. Maybe I use the extra whole-sheet plastic sleeves floating in the back of my high school scrapbook? If I added some double stick tape to the inside of each sleeve, it would separate off sections for the individual cards.
Thinking about my old scrapbooks reminded me that Dave had a box of his childhood memorabilia in the closet as well. I knew he had collected baseball and basketball cards, maybe he had just what we needed?
Inside Dave's box of memories we found a couple cardboard boxes of baseball cards, and some photos and journals. A little deeper, I discovered what we were looking for! His baseball card binder, complete with pages and pages of plastic sleeves all lined with batters and baseman, frozen in their caps and cleats.
I called Dave at the office before dismantling the collection. "Hey honey, Milo would love to put his Pokémon cards into a binder to make trading with friends at recess easier. I have been trying to make that happen with things we already own, and I found your old baseball collection binder. Would it be okay if we use a few of those pages for Milo? I'll tuck the cards we remove back into one of the boxes, so you can figure out what you want to do with them later."
Dave just laughed. "Of course you can use those! I didn't even remember I had kept those cards. I'm excited to see what you all put together! And it will also be fun to show the kids my baseball cards tonight when I get home."
We hung up the phone and Milo and I went to work gently removing baseball cards from the sleeves and then filling them back up with the brightly colored Pokémon characters. He beamed as we snapped the rings closed, all of his cards contained safely within his new binder.
The last step was to find some fun Pokémon clipart to print and slide into the clear, plastic sleeves on the outside of the plain white binder to make it official. Milo loved looking through the pages of illustrations on google image search and choosing a couple that he thought were super cool. When we finished, he spent the few remaining minutes before dinner time showing Eliot and Plum all of his most powerful and valuable cards, flipping happily through the pages of his new homemade Pokémon binder.
"I had no idea how well equipped we were to handle this challenge," I thought as I watched the kids huddled together on the couch. A month before I would have driven the kids to Target to pick out a binder, and moved on with life. It might have seemed easier or more convenient, but we would have missed out on this whole afternoon of problem solving, and creativity. We would never have remembered the baseball cards, or given Dave a chance to help out and feel part of the adventure of the day.
Sometimes convenience is overrated. Creativity is empowering and inspires connection and confidence. I was excited to continue down this path of choosing to be thoughtful, intentional, and creative as we lived the life of creativity over consumption.
I've always loved figuring out how to make things work. Back in the early years when Dave and I were recently married, we had no money, and no extra space in our 400 square foot apartment. We made holiday decorations from printer paper, Christmas ornaments from ginger bread, and borrowed (a lot of) things from our friends and family when needed. We felt completely, utterly happy. We were filled with joy, adventure, creativity and love. We had everything we needed, and were so content.
Our lean years lasted a long time. After I finished nursing school, we moved back east to work through law school. The apartments stayed very small, and the budget was even smaller. We became experts at making do and making things work.
One year, I began a custom sewing business to earn a little money in addition to my part-time RN salary. We were living in the DC area and I noticed that there were lots of opportunities to sew custom costumes and clothing for people on Etsy. Knowing that it would be much easier for me to work if my sewing machine was already set up somewhere, I converted the 15 sq ft coat closet of our apartment into a make-shift sewing studio. It was the only place in the apartment where I would be able to close the door when I wasn't working. With a curious toddler underfoot during the day, I needed to keep the needles, scissors, and piles of works-in-progress out of sight.
Dave's aunt, who lived nearby, gave us a small IKEA desk she no longer needed, and it fit perfectly between the wall of the closet and the door frame. I set up my sewing machine and serger on the table, then duct taped a power strip to the leg of the desk where both machines could be easily plugged in. The other end of the power strip reached outside of the closet and just made it to the nearest outlet.
Before I began working, I would plug this cord into the wall, powering everything inside the closet. When I was finished for the day, I would gently unplug the cord and tuck it into beneath the desk. That way the doors closed completely and I could lock the closet for the night.
I hung clear-plastic shoe storage onto each of the closet doors to hold thread, supplies, and sewing notions. A few small adhesive mirrors hung on the wall behind the machines reflected the living room behind me, so I didn't feel like I was facing into a cave.
During nap times and after bedtime I would open those closet doors and enter a world of possibility. I dreamed up princess costumes and designed baby batman suits. When an old friend saw my work on my blog, she reached out to order a custom-designed and handmade wedding gown. I excitedly agreed, and over the next couple months spent my free time elbow-deep in silk and lace.
This was the second custom wedding gown I had made. I designed and created the first before I was married. It was constructed from start to finish on the dining room table at my parent's house. I then flew it to Mexico where I did the final fitting with one of my best friends just an hour before she walked down the sandy beach to become a wife. Gratefully, it fit perfectly.
When I wasn't sewing custom projects for pay, I was busy whipping up unique refashions for myself. I accepted hand-me-downs from neighbors and converted them into new articles of clothing. Two large, men's dress shirts pieced together easily into a small women's dress. I transformed a frumpy cardigan into a ruffle-front sweater set. Dave's old University sweatshirt converted easily into a kid-sized hoodie for the boys to represent Dad's school.
I looked at old clothing simply as cloth—able to be shaped and changed into something different than what it was. Exercising creativity in place of consumption was just a part of my life. Using what we had was the only way we knew how to live.
Even on a lean budget in a busy phase of life, we rarely felt a lack of resources. We saw our lives filled with abundance. I didn't learn to buy holiday decorations or multiple sets of dishes or shoes, because we simply didn't have the space to store them. We lived minimalism out of necessity. If it didn't fit in the cupboard or budget it wasn't welcome. We made things work because we had to.
Although we loved our life, it was exciting to turn the page into a new chapter. When we decided to move to Texas for a job opportunity, both Dave and I jumped with both feet into a beautiful new home and a more comfortable budget. Now, with three kids, I was busier than ever.
I found myself looking for every available mom-hack and quick fix to help ease the relentless whirlwind of daily tasks. I had never been an excessive shopper, but I quickly learned the value of 2-day shipping and not doing every single thing myself. There simply wasn't time!
With more space and more money came a quick turnover of most of our belongings. We sold almost everything before moving to Texas. So, when we finally moved into our brand new home, the only things that remained were one couch, one mattress and eight chairs.
I was quickly overwhelmed by the need to add things to make the house feel like home. Over a couple years we quickly added more than enough. In the months leading up to the Challenge, just about everything was been totally decorated and styled. In fact, the summer before we embarked on the Challenge, I had been approached by The Glitter Guide. It is a big women's lifestyle and design blog and they wanted to feature our home on their website as part of their home tour series.
My initial reaction was to be thrilled. And then I looked around and saw all of the spaces that weren't quite perfect. I replied that "Yes! We would love to be featured!" And then I spent the following three weeks repainting, shopping, accessorizing, and styling our already beautiful home to as near to perfection as I imagined.
I loved our home from the moment we bought the land and chose the blueprint, and yet I had become all wrapped up in continuing to finding things to change about it, just because I could. But maybe that nagging need for change also brought with it the feeling of being every so slightly discontent as I constantly looked for more or better.
By the time we began the Challenge, I was ready to let it all rest for a bit and enjoy the life we had created with so much love. I could keep redesigning and redecorating and redoing my home and closet and collections of stuff forever and ever if I let myself.
The Challenge was a nice chance to pause the ever-forward motion that enticed constant improvement, not of ourselves but of our belongings. We needed to stop and reevaluate to decide what we really loved and what we really wanted. I longed to return to the feeling of creativity and empowerment that came thorough making it work. When we had been given an inch of prosperity, we had run a mile down the road of mindless consumerism, comparison, perfectionism, and trying to keep up with what everyone else seemed to be doing.
I wanted to provide my growing kids a chance to sit down and use the talent and materials we already had to make life special. They needed to learn, like I had, that we could be happy and creative in any circumstance, with what was already around us.
Inherent to the human spirit is the desire to create. The way we pursue this desire varies from the obvious world of handicraft and handmade products to the more subtle creations of a thoughtfully decorated home, fruitful garden, or the ability to make others smile through creating an environment of kindness. Ask yourself "What do I like to create?"
Anytime you act upon an idea, you are creating. And far too often, you don't act! You think about the things you would like to create, and often instead of creating, you consume. You want to write in a journal, and instead you scroll through Instagram. You want to learn to watercolor, instead you browse Pinterest or wander the aisles at the Target. You want to build a business, and so you listen to a hundred podcasts and read a hundred books, and absorb everyone else ideas about the why and how and were and when. Still, at the end of the day, what have you created?
Over and over again I read studies and articles about how exercising creativity improves lives. The type of creative exercise doesn't seem to matter as much as the simple act of doing something creative. Anything! Doodle in the margins of your planner, try a new recipe, build a fort with your kids from blankets and couch cushions!
In our hyper-connected world, it is easy to consume all day long, every day. You consume other people's lives through social media, other people's stories through the news and television, other people's ideas through podcasts and books, not to mention all of the endless products in all of the stores all around us.
You could potentially spend your entire life always consuming, never creating. But you can't consume when you create. These two actions don't happen simultaneously. The act of creation allows the opportunity to simply turn off and ignore those incoming messages for a while. Then, in the space and silence, you get to make your own!
Whether you chose to share your creations or not, the process of creating something makes space for mindfulness, focus, and inspiration. Taking the time to create rather than consume will stimulate your imagination, connect you to your intuition, build your problem solving skills, and reduce your anxiety and stress as it encourages you to live in the moment.
You know why I think so many people don't create things? They fear imperfection. They think making something that isn't a brilliant masterpiece would be a waste of time, and so they go on with their lives without learning what absolute joy it can be to throw aside perfection and simply make.
Here's the thing: we aren't perfect, so our creations won't be. And that is okay!
I have been making things for as long as I can remember, and not one of them has turned out exactly the way I first imagined. In fact, some of my very favorite projects through the years have been those that took on a life of their own as I made them. And because as I made them, they taught me.
Creativity is a process of learning, growing, and changing. It is an experiment. You aren't expected to be perfect. You aren't even expected to be good! You gain all of the value, inspiration, and benefits of creativity regardless of the outcome. So, if you chose to create, that is enough.
During the Challenge, we quickly discovered that creativity is a necessary skill of having less. Choosing to pause consumption automatically invites creativity back into life. It took a little extra thought to use what we had rather than continually adding more. But, when we start to see the things we have as enough, we begin to use them in different, interesting ways. We chose to "make it do" and the ingenuity we found within ourselves was inspiring.
Not only is creativity required for using the things you already have in a more interesting way, it is actually cultivated through the challenge. When you exercise your creativity, it grows
Create Something
Sit down today and make something using materials you already have on hand. It can be
anything! As you put your creativity into practice, you will begin to grow your ability to
recognize the potential in all of the things around you.
…..
Here are a few ideas you could start with:
Write a journal using paper and a pencil you have in a drawer at your home.
Pull out your sewing machine and sew a pillowcase using fabric from your stash.
Paint a picture or pattern into a notebook.
Build a tower as tall as you can using regular household objects.
Download a coloring page from the internet (or draw your own) and spend some time coloring.
Arrange some flowers or branches from your yard into a centerpiece.
Do a one-line doodle by not lifting your pen from the page while you draw.
Bake something delicious with ingredients from your kitchen.
Invite a friend over to make homemade pizzas for dinner.
Mix flour and salt into homemade play dough and mold it into your favorite animal.
Whistle a happy tune.
Strum your favorite song on the guitar.
……
Challenge yourself to spend at least 10–15 minutes per day making something. Remember that it
won't be perfect, and it may not even be good. Even if it is terrible, and you don't ever show it to
anyone, you will benefit from spending that time and energy creating rather than consuming
something ready-made. As you work on your creation, you will continue to build your patience,
investing into the process, and gaining so much more value along the way.
Conclusion
Thank you so much for being here and listening to the show! I hope you enjoyed Chapter 14: Creativity In Minimalism from my book, More Than Enough: How One Family Cultivated A More Abundant Life Through A Year Of Practical Minimalism. The lessons that we learned in 2017 continue to serve me and I'm sure will serve me for the rest of my life.
If you haven't yet picked up a copy of my book, they're available on Amazon, on Kindle, Kindle Unlimited even has it right now and on Audible. And if you'd like me to teach you the historic and beautiful art of indigo dying, sign up in the show notes for my digital online workshop and create something at home. I hope you have a beautiful week and I'll talk to you again next time. Bye bye.