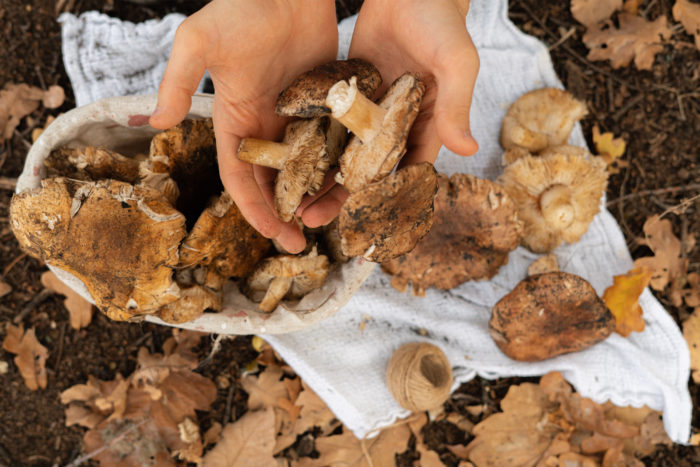 Family Gift of Experience
It's no secret that I love giving gifts of experience to my family for Christmas. Even before Dave and I were married (nearly 15 years ago!) we decided that we wanted our Christmas morning to be an opportunity to give our kids a gift that would bring us closer as a family, foster connection, and feel like a special, family experience.
Over the years we have done that several different ways:
One year, after we had just moved into a new house, the family gift was a freshly decorated playroom, complete with all of their old toys, that felt brand new after six months in storage!
Another year, we celebrated Christmas in a vintage trailer in West Texas, and on Christmas morning the kids woke up to new sleeping bags, mess kits, and headlamps. We headed off into Big Bend National Park and spent the weekend camping with our new gear.
Still another, we all jumped for joy at the sight of the Madsen Bicycle that Santa brought for us to use together to explore our neighborhood, kids in tow.
Recently, most of our Christmas gifts have been centered around trips and travel. Last year, we took the train to New York City on Christmas morning. The year before, we celebrated with a ski trip to Wintergreen in Virginia. The previous, a Spring Break trip to Italy.

Experiences You Can Count On
This year, with the uncertainty surrounding travel, and so many of our usual experiences closed down, we decided to dig deep for a fun, family gift of experience that we could plan on and control. That meant it had to be either outdoors or self-contained, not too far from home, and we really wanted it to be ongoing…something to look forward to all year.
I had heard of the idea of giving your spouse a year of dates for the holidays, complete with gift cards and movie tickets for each month. Adjusting that idea to a family setting seemed fun, interactive, and like a great way to continue the fun month to month. What Dave and I settled is this: A Year of Adventure.
I know, I know, I'm so predictable. It's true. With the ages of our kids (grade-school through tween) and the stage of our family life (independent though still enjoying each others company) we thought it would be a great year to plan a fun, family adventure for each month and gift THAT to the kids. Not only does it keep us accountable to actually follow through with some of the ideas that we have wanted to do in the past, it also gives us all something to look forward to each month of the upcoming year, which feels like a gift in and of itself.
The Adventures We Chose
Kayaking on the James River
Backpacking Weekend on the Appalachian Trail
Bike Ride on the Capitol Trail
Have a Beach Barbecue
Richmond City Pizza Crawl
Visit The National Mall in D.C.
Go Rock Climbing
Take Surfing Lessons at VA Beach
Go Foraging For Mushrooms
Richmond City Ice Cream Crawl
Camping at Assateague Island
Ski Utah
Some of these are activities and adventures that require some extra investment, for tickets or lessons. We plan to budget that into our monthly expenses rather than buy all of the experiences upfront. Others require some level of equipment and resources, most of which we already own, which helps them feel accessible for us. (For example, we have all of the camping, backpacking, and rock climbing equipment we need!)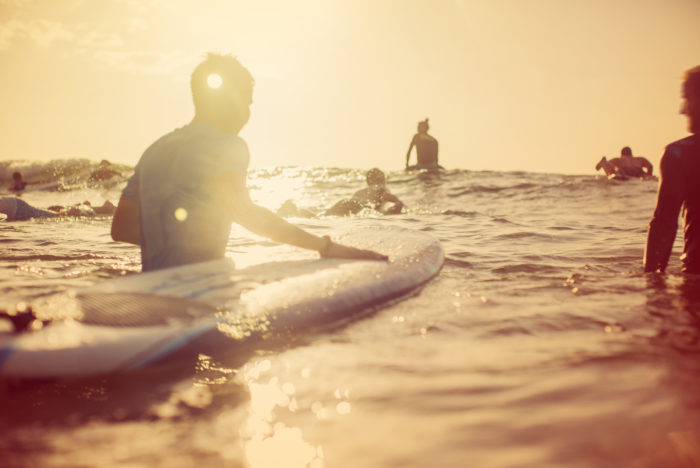 How To Give The Experience Gift
Actually giving this Year of Adventure is something I love planning. Over the years we have done lots of different ideas from scavenger hunts to paper chains. This year, we are going to give the kids a treasure map with a clue on Christmas morning.
The first clue will lead to a second, third, fourth, and fifth. The final clue will lead the kids to an X marking the spot to dig (in my mom's garden, already approved by her 😉
They'll dig for just a little bit until they hit the wooden treasure box that I will have buried. Inside the box, they'll find a stack of postcards, each with one of the Family Adventures on the front and space to plan a specific date on the back.
Also inside the treasure box, the kids will find a gift for each of them with instructions to record the activities of our Year of Adventure as we complete them. We are including a cute, pink instax camera with film for Plum, and GoPro cameras for each of the boys. My boys, especially, are very interested in video recording, editing, and production, so adding the element of them learning to capture and preserve our family adventures is a fun bonus that I know they will be so excited about!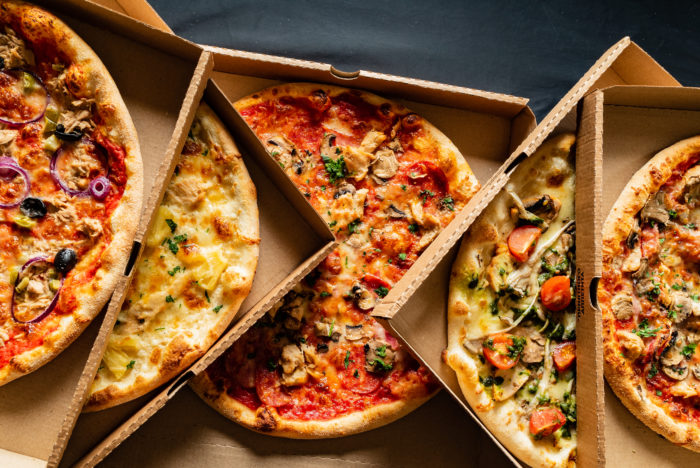 Turning Life Into A Gift
In some ways, giving our kids a Year of Adventure is just turning what might otherwise feel like just part of what we do into a gift. We have always prioritized new experiences, adventures, and exploring together, so I think we would naturally be doing some of these things. By formalizing them into a gift and giving each of them a loose date (month), we are setting ourselves up for the success of actually doing them, and being able to look forward to and enjoy them all along the way!
Admittedly, I have had moments when I have thought, "They'd be super happy with a new video game, or a toy. It doesn't need to be so involved…" I have also realized that giving our family this Year of Adventure aligns fully with the culture of exploration, curiosity, learning, and connection that we want to foster, so it is actually exactly what feels right for us this year.