Episode 17: How To Plan Your Year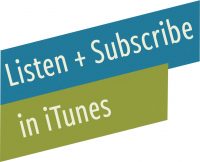 Introduction
I am so happy to be here and to continue learning and growing and changing through my life and I love sharing pieces of that with you to today's episode is something that I think is really fun for this time of year. I want to share all about how Dave and I plan our year all during the holidays of the year before. I will walk you through the steps so you can Plan Your Year too!
For years and years now we have taken advantage of the time off that we have between around the Christmas holidays, oftentimes between Christmas and New Year when we find more quiet moments that we are either driving on a road trip to destination or flying in an airplane or just cuddled up, you know, after building gingerbread houses with the kids that we have a chance to look forward to the coming year and decide what we want it to be filled with. It's a really, really fun practice, a very inspiring and exciting time. And I want to share what that looks like for us so that you can do it too. Before I jump into how we plan our year, I want to share a magical adventure moment.
Segment: Magical Adventure Moment
Magical adventure moments are these segments where I share just a memory of really special, a really special moment that happened sometime when I was traveling or on an adventure that when I think about it, it sort of evokes all of those same feelings that I had when I was there and I think it's really fun to this to think about.
I would like to invite you in fact, to do this, to think about what is one, just one magical adventure moment and to put yourself back in that situation and just like feel all the feelings and see all of the sites again in just a moment. It doesn't have to be like a whole day's worth of events. Just one tiny memory and how that one memory, that one moment can make such an impact on the way that you think and the way that you feel.
Big Bend National Park
The magical adventure moment that I want to share today happened a couple of years ago when my family and I went out to big bend National Park to explore during the holidays.  We chose a year, a couple of years ago to go experience Christmas in a vintage trailer in El Cosmico in Marfa, Texas, which is about six hours west of Austin. Straight, kind of in the middle of all of the vastness of West Texas. There's this cute little town, funky, funky place called Marfa, one of my very favorite places ever actually.
And about an hour west of Marfa. You get to Big Bend National Park, which is one of the largest national parks in America. It is also one of the least visited because of it's remote location. It is not easy to get to. It's at least four hours from any airport, the closest airport, and so it takes some doing to get out there.
I am absolutely fascinated by Big Bend. I think it's an incredible place. I love it, and we were lucky and grateful to be able to spend many weekends there when we lived in Austin. It kind of became a hub for our family and we would go out and experience it for the weekend.
Historic Hot Spring
The particular adventure moment that I want to share was when we were out exploring. There's a place in big bend national park called the historic hot spring. And this is a hot spring that had been built, I mean, back in the thirties or forties along the Rio Grande River, which if you are familiar with the geography of the western United States, the Rio Grande River forms the border between Mexico and Texas, along that edge.
So the Rio Grande river is cutting right through and forms the western border of Big Bend National Park. And I guess it's like the southwestern border and the hot spring was built right onto the river. I guess you can't build the hot spring. The hot spring is natural. The water comes out of the ground at 104 degrees. Someone who discovered it built up a pool surrounding it.
So now there's a concrete box next to the Rio Grande River where the hot water is coming up through a pipe straight in and filling the box up. So it's like a giant natural hot tub right on the edge of the river. You have to hike. I am going to say about a mile to get there. And it's not an easy, it's not a hard hike at all.
Actually the most treacherous part of the whole trail is driving your car from the main street in big bend on this dirt road that's really windy and kind of washed out in places to the parking lot once he got to the parking lot, you walk probably a little less than a mile on just a sandy pathway.
You pass them historic buildings were when back when this was built, it was actually used as like a medical hot spring, like most original hot springs. We're in the United States back then where people would come pay and spend a day soaking in the mineral water and you know, all of that, which I love all of that history as well.
But you walk down this path, there's a rocky cliff on one side and there's these big reads like Riverside reeds growing on the other side and so it's almost like walking through a little bit of a sandy tunnel and you turn a corner and all of a sudden you're right there at the hot spring. And the hot spring itself isn't magnificent. I mean it's a, it's a concrete box sitting on the edge of the river. But it's so wonderful.
I had all of my kids and Dave and we hiked over.
We stripped down to our swimsuits and got into the hot spring and the river is rushing next to. So there are some rocks is not super deep right there. But the river was rushing and we all were wading in the hot spring, just feeling. It was December, so it was cold outside. And even in west Texas during December, it's high desert so it gets cold and we were enjoying soaking in the spring.
Plum, you know, his little enough that she was on my lap and I had my cowboy hat on my sunglasses sitting in my bathing suit and we're sitting there just enjoying the heat. I love sitting in a hot tub. So like a natural hot tub is even better because they get to be out in the middle of nowhere, in a hot tub and the boys are splashing and playing and the river was running.
Wild Horses
The sunlight was just beautiful. Dave and I just had this moment of looking at each other and thinking like, gosh, this is it. Like we have made it. We have all of our kids here were out camping as a family, which is something that we love. We've made it to this beautiful place where we can just soak and relax and enjoy the heat coming from the earth, listen to the river run.
And right then across the river, some wild horses from Mexico came walking along the shore. It was just one of those moments. You couldn't have written it better into a movie script to have these beautiful animals come walking by and just everything about it felt right. It was one of those moments when you just know that you're in the right place doing the right thing, like this is your pathway.
This is your life, and it felt so incredible and so amazing and I love remembering that.
I'm looking forward to planning a trip back to ben Big Ben sometime soon. It won't be able to recreate the magic of that exact moment, but I'm sure that there will be other magical adventure moments that happen when I'm there. If you're nearby or you've had a Big Bend or isn't on your radar, I want to put it on your radar because it's really, really an incredible place and that is my magical adventure moment for the day.
Planning Your Whole Year
I am so excited to dive in to talking about planning your year. This seems so normal to me and maybe it's normal to a lot of you, but I know that as I've talked about it a couple times on my instagram stories that people have asked, how do you do that? What does that look like? And in fact, I was talking to my younger sister. I have two younger sisters and one of my younger sisters and I were talking over Thanksgiving and I mentioned that Dave and I had spent some time in the car looking at our year ahead and getting excited about the things that we are planning.
She said, "oh my gosh, you guys are so good at that. You do that every year and I need to do that. Like I need to remember to plan ahead."
And it's funny because I guess in a lot of ways I don't consider myself a serious planner.
In fact, in last week's episode I talked a lot about the adventure mindset and how so much of my, the way that I think about things entails not knowing what's coming or not knowing what's happening and still being able to enjoy the experience and the process. I do, however plan. I plan a lot and I think that sometimes it's in the planning that I create for myself a situation in which it's okay then to not know what's coming because I at least have a framework. I have thought ahead about the general scope of things and so then I can approach it knowing maybe an outline.
Even though I don't know the details of everything that's gonna happen. I at least have an outline and that helps create a framework for what? For what's coming next.
I will be the first to admit that on a day to day, week to week basis, I'm really good at overscheduling myself.
If you know me in real life, you'll probably hear every couple months I'll say something like, I don't know how this happens at all. All of the things happen at the same time.  I'll be teaching workshops and speaking at events and working on a big project for a sponsor and it'll be someone's birthday and then I will also need to like bake desserts for a friend shower that I volunteered, you know, and I'm like, what? How did that happen?
It happened because in the smaller aspects of my life, my planning seems to go off the rails a little bit.
 "In the bigger, wide angle plans that we make, a lot of the success that Dave and I have in living the life that we want comes from deciding ahead of time what it is that we want, so that we put ourselves on a pathway to getting there. To be working through the things that we want to do."
We love to travel and we travel a lot and the reason that we're able to travel a lot is because we plan ahead. We plan ahead both for budgeting and saving up. We plan ahead so that we can look for good flights or that we can make reservation somewhere that might be busy.
We plan ahead and that enables us to look forward and anticipate our trips for months at a time. There's a lot of research that shows that the anticipation of the vacation or the trip is oftentimes more impactful on your feelings of well-being than the trip itself. So as much as I'm up for last minute, like spontaneous weekend away, I love planning a trip a month or two ahead of time and being able to just experience all of the anticipation and excitement that comes along with that.
"When you plan your year, you allow yourself to experience a lot of fun emotion even before anything has actually happened."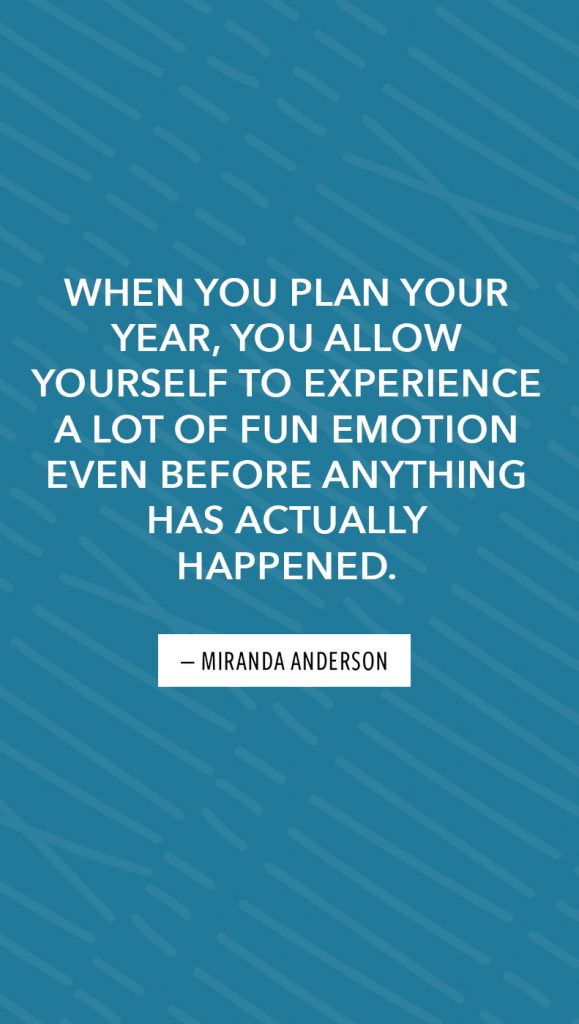 I can tell you that as Dave and I have sat down together with our calendar out brainstorming what sounds fun, we have already started to experience the excitement and the joy and the wonder of the things that we're planning. All we're doing right now is writing them down. I haven't looked for tickets. I haven't booked AIRBNB's. I haven't done anything except for write down, and just the process of planning it has helped us really feel some of the fun emotions that you get when you are planning ahead.
How To Plan Your Year
Use a paper and pen.
When Dave and I plan our year, we pull out a piece of paper and a pen, so this is actual writing down. I feel like it's easier to be able to look at it all at once and to be able to write with your actual hand and a pen on paper is really helpful.
I don't know that there's the same type of brainstorm sort of flow that can happen on a computer or on your phone, so I'm going to recommend that you get out a paper and pen.
Now the planner that I use is a Golden Coil planner. It's a customizable planner. I love it so much. I actually just ordered my 2019 planner and I was able to choose the layout and the pages and if you're a paper planner person as well and you don't have a planner yet for the upcoming year, this is not sponsored by them. I think that you might like checking them out.  One of the things that they offer as one of the layout within my actual planner is a year at a glance set of pages and so last year when I was designing my my golden coil for 2018, I added a couple extra year at a glance pages knowing that at the end of this year right now in December, I would be looking forward already to the next year and maybe even to 2020 as I started to put in some plans.
You can achieve the same thing by getting out a piece of paper and writing down all the months. You know, if I had to a plain piece of paper, I would probably end up folding it into 12 squares so that I could just have each of the months laid out, but it doesn't really matter. The point is you need to have a piece of paper and a pen and you need to have all the months written down. This is how you look at your year.
1. Start With Plans Already Scheduled
Next, you will start adding in the events or trips that you already know are happening.
I'm going to give you examples from our actual upcoming year. I already know that my sisters and I have planned a girls trip in March and so I've got that on the calendar with the dates. I also am attending Altitude Oasis in Palm Springs the end of March, and so I've got that week written down.
That's going to be a busy month. I can already look ahead and see March has got a lot going on.  I'm going to already be thinking about ways to prepare our family for my absence during a couple of weeks in March, my girl's trip and Alt Summit in March.
Those are the only things that we actually already have planned completely. Other than that, we've got the whole rest of the year that's wide with opportunity, so what we do next is think what do we want to do? We as a family like to do little trips at least once a month, like weekend trips or vacations or adventures around town and then we like to do some bigger trips as well.
2. What Do You Want To Do For The Holidays?
There are some things that we like to plan far ahead that help us determine the rest of our year and one of those things is what we're doing for the holidays. For some of you, this may not apply because you live close to family, but we don't. Our family is all in Utah and we live in Virginia and so every year we have to decide when we're going to see our families and oftentimes that falls during one of the holidays, either Thanksgiving or Christmas. Now this year, we went to Florida for Thanksgiving and we're staying in Virginia for Christmas. So we automatically have decided that we will go home for the holidays next year and we think that Thanksgiving is going to be the better one, so we've got that written down in November.
We will be going to Utah for Thanksgiving, so that's planned because I would like to spend Christmas in Mexico next year. Like why? Because it just sounds fun to me. I went to Mexico as a kid a lot. I speak Spanish fluently. I love traveling and Mexico City has been calling to me recently. I've seen some really fun thing, a book come out about it. I've seen lots of friends go recently and I realized that would be a really, really fun place to spend Christmas or rather to give our kids as a Christmas gift. So we wake up morning and have our bags packed to head to Mexico City for a week. So that is my tentative plan. Have I looked at tickets? No. Have I planned where we're going to stay? No, none of that because this is a full year from now. We're talking about December 2019.
Here's the other thing, I'm just gonna throw out there. Will it happen for sure? I can't say 100 percent.
"I can say that I will get much closer to having a life that looks like one that I want when I'm planning ahead."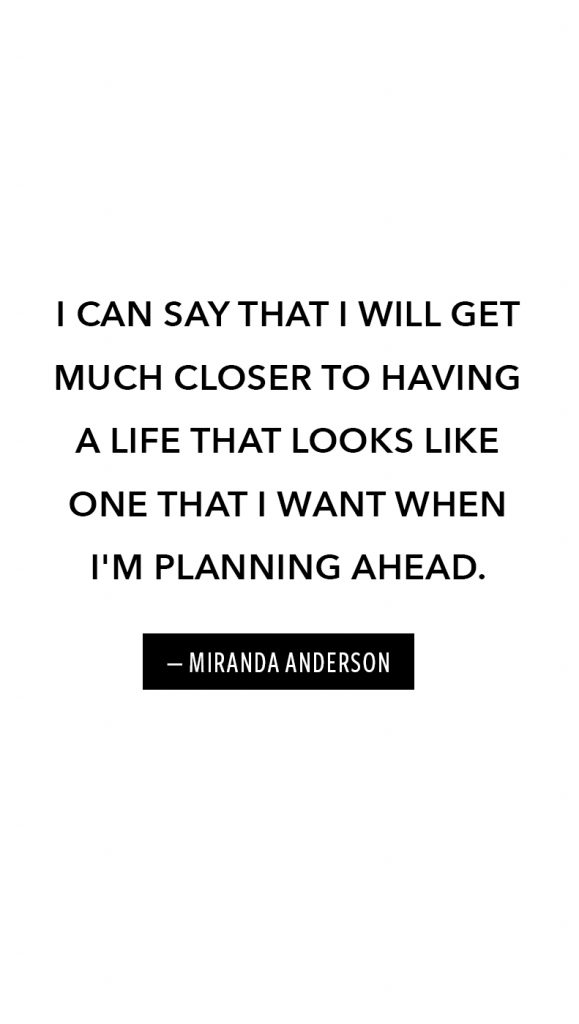 So I want to go to Mexico for Christmas. If I write it down right now. "Mexico City for Christmas." I have the whole year to figure out how to make that happen. I had to first decide the "what" though.
"Once you decide the "what?", then your mind can go to work figuring out the how."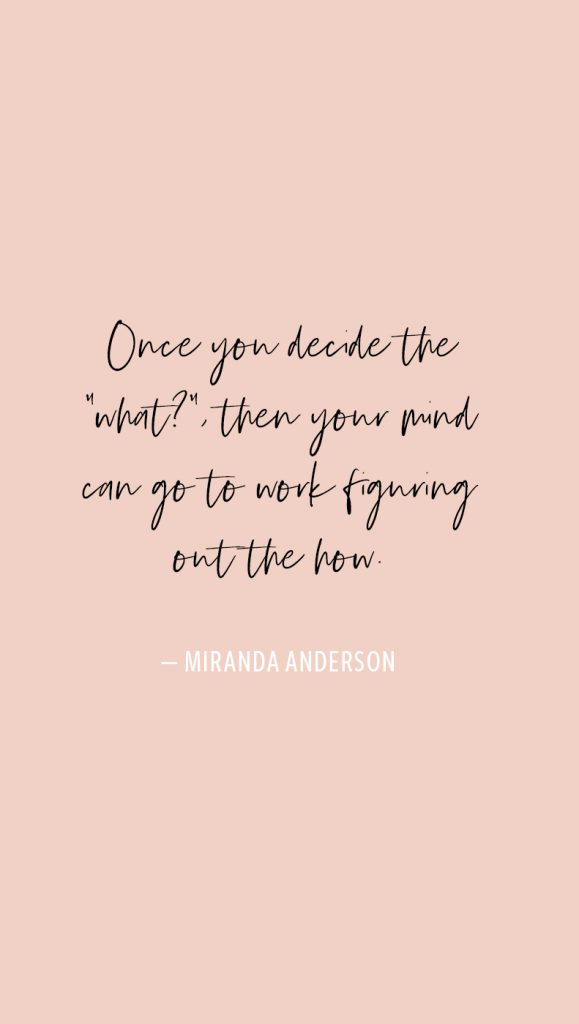 3. Schedule Plans For School Breaks
After that, we look to school breaks because a lot of our travel is dictated by the school schedule. I won't say it all is, because we took our kids to San Francisco for 10 days in the middle of school last spring and that was fine and they're still young enough. I think that we can play around with it here and there, but we know we're going to have a spring break and we also know that we're going to have a Christmas break and we know we're going to have the whole summer. So I start to look at the school breaks and figure out when we want to go where, what we want to do and start to plan those things ahead.
A couple years ago I planned to do a road trip from Texas up through Utah and back down during the summer break and as we looked at that, we were doing the same planning session and I thought, what are some of the things we could do when we're in Utah?
Rather than just spending three weeks hanging out with grandma and Grandpa, which is so fun, but there's also lots of cool things in that area. I grew up there. What were things that I could do with my kids while we were in the area?
Book Campsites and Popular Destinations Ahead
One of the things that I thought would be fun was taking the kids to Yellowstone National Park, which is somewhere they hadn't been before. I had been many times, but somewhere they hadn't been because they haven't grown up in Utah. It was the end of December, early January, and Dave and I talked about, adding Yellowstone into this trip. So I started to do a little bit of research and I looked up some campsites in Yellowstone. I realized that they were already being booked, that people are booking summer camp sites in some of these national parks, especially the more popular ones months in advance.
Because I was looking at it then I was able to book a site. So I found a camp spot that we could stay at. I think we were there for two or three nights. It was just on the books. I had, you know, $30 for the two nights of the camp spot. I already had it paid. We already had it planned and we knew that we were going to go do that. It was gonna be really fun. A fun thing happened as we were getting closer to it about a week before my sister and her husband said, "Hey, we would love to come to Yellowstone with you guys. We haven't done that with our kids either." And so we said, sure, we've got site just come on up and they happened to look and there were no campsites left for the entire rest of the summer.
If we had decided in June that we wanted to go spend a couple nights camping in Yellowstone in July, we would have been out of luck. One of the things that looking ahead and just sort of getting an idea of what you want to do, helps with is actually being able to then follow through with the things that you want to do, like getting campsites or finding inexpensive airline tickets.
Find Cheap Flights 
Another example I want to give of that is in 2017 when we did not buy any non consumable items for the year, we had already decided months in advance that we wanted to give our kids a trip for Christmas, but we didn't know where we wanted to go or exactly what it would look like. I had kind of a loose idea of a couple of countries that would be fun and Italy was high on my list. It was somewhere I hadn't been and had always wanted to go.
I'm a member of a site called nextvacay.com.  It's $25 for the year for them to send you cheap flights from your local airport or surrounding airports. So it was September and I got an email that said that there were round trip tickets from Washington DC to Rome for $250. I call Dave because it was in my mind we're going on a trip for Christmas, Italy somewhere. That would be fun. The flights were available from the fall all the way through. The next summer, so I called Dave and said, hey, what do you think about Italy for Christmas? We already know that we want to do a big trip. We could buy these flights.
They were super cheap and I found that they are available during spring break so we could buy the flights, give them to the kids for Christmas and then go on the trip at spring break. Within a half hour it was done. We had made the decision, we had bought the tickets and then we were able to start brainstorming how we were going to deliver the trip.
Here is how we gave it to the kids.
Here are some Tips for Rome with Kids.
And all about Planning a Family Trip to Italy.
The point though is that if I hadn't made any of those decisions ahead of time about what we might want to do for Christmas or what, you know, looking months in advance, I would have missed out on the opportunity to get really inexpensive flights to make that trip. I'm more accessible to us. It was really, really fun and I'm so glad.
"We bought tickets in September for a trip that we took in April. That is part of the power of getting this wide frame scope planning ahead."
4. Plan Goals
In addition to planning trips and travel, one of the things that Dave and I do during our yearly planning meeting is to talk about some of our goals for the year and things that we would like to maybe achieve or experiences that we would like to have. One of the things that I brought up as we were chatting through this big brainstorming session, but it's a brainstorming session where you start to actually write down and solidify plans and it's just so fun. So one of the things that I brought up in terms of goals was that I would like to run a half marathon in this coming year.
I've run some before, but it's been a couple of years and I keep sort of thinking about it. I think like, oh that would be fun. That would help me train a little better, but I don't actually decide and do it and so we were looking at the calendar and I said I would really like to run a half marathon, so I started looking for races, you know, if you run races, running races are probably other types of races as well that the tickets open really far in advance and you also get a discounted price if you buy them in advance.
I started to look. The spring already looks crazy. March is pretty well booked so then I was looking into the, into the spring. Looking at April or May and I found a race in Virginia on a Saturday in April. It looks like a really fun half marathon. It is through the mountains, which will be a little tougher because it's hills, but the timing all looks right. It gives me enough time to train. I will be through sort of the really fun craziness of the couple months prior to that and Dave decided he wanted to run it with me and so April 21st I'll be running a half marathon.
I've got it on the calendar and I'm all set to to get training.
5. Plan Around Festivals or Events
Maybe there's an arts festival you've already always wanted to go to. In fact, when I was planning our trip to San Francisco that we took in the spring of this year, I planted around the Alameda flea market, which happens the first Sunday of every month and we had been to San Francisco several times in the last few years and not been there over a first Sunday of the month, so because I was looking so far in advance, I was planning the trip in December for what we would do in the spring.
I planned it specifically so that we would be there so I could go to the Alameda flea market with some friends. It's just a really, really fun environment. I love looking at all the kits and all this stuff in the vintage stuff in the food and just wandering around. It's just a really fun experience that I had had once before about eight years ago and I was really excited to get a chance to do it again.
You can start to look for events. Maybe there's an arts festival and maybe there's a film festival. Maybe there's a race, maybe there is a band, maybe there's a play. Maybe there's a big hike. Maybe there is. I don't know why else. People travel, you know, whatever it is, the balloons like maybe you want to. You've always wanted to see the balloons in New Mexico, so when does that happen? I don't know!
If you're looking in December, you have the whole year ahead of you, so anything that's happening is going to happen sometime during that year and so you can start to plan when the best time might be to experience some of the things that you might want to experience.
6. Go Month By Month And Dream Big
So after we've gone through and put in first the things that are already planned or that we know are happening. Second the holidays with family, we've got that all planned out or the holidays generally I think is good to plan ahead. Third, the school breaks and things we want to do during the school breaks. Then we start to go month by month and just talk through what are some things that could be fun. Some ideas. Going to the beach in the summer is always a fun idea. If you live near a beach, you want to plan a weekend away, put it down on the calendar.
This isn't divided by weeks. It's divided by months, so when I'm looking at the whole year, other than the very specific things that are already planned, I'm talking about: sometime in August, et's plan a trip to the beach.  Sometime in October, let's make sure that we make it to a pumpkin patch. Sometime in January, we want to go to a little mountain airbnb in the woods.
So just kind of planning generally in the months then helps you to look at your whole year and you start to see what is looking really busy and then like I said at the beginning of the show that for me this coming March is looking a little bit full. I'm very intentionally not going to be planning other things during that month. I will probably say no if I'm invited to go speak somewhere when I'm already leaving town twice that month you start to kind of get a feel for what the rhythm might be.
"We are a family that likes to adventure. We like to go and do and see and experience, so about once a month I want something on my schedule that's a little bit out of the ordinary, something to look forward to that's a little different or that pushes us or teaches us or stretches us in some way."
So when I'm looking at my whole year I get to start brainstorming and it's like it's just pen on paper at this point and so there is no limit. I don't have to be logical. I don't have to be realistic necessarily. I understand that, you know, money is a factor, that time is a factor. The energy levels of factor. I understand all of those things and when a we're just throwing stuff at the wall.
"In this brainstorming session, we get to just dream, dream big."
Don't Stress About The Details Just Yet
One of the big dreams that I have for this coming year that's now on my calendar is to spend the month of July in Costa Rica with my kids. I have wanted to do this ever since I lived there in college. I lived in Costa Rica learning Spanish when I was 19 and I absolutely fell in love with the country. I fell in love with the culture. I fell in love with the language. This is just a dream that I've had for years and this year it feels like it might be a good time, so it's on my calendar.
"Spend the month of July in Costa Rica."
Do I know where we're going in this? In the country? No. Do I know where we're staying? No. Do I know exactly how it's going to be structured? If we're going to choose a Spanish immersion program that's more formal or if we're just going to get an airbnb on the beach and just practice our Spanish while we're there? No.
"None of the details are figured out, but I've just got my big dream down on paper and I'm going to let my brain start to figure it out."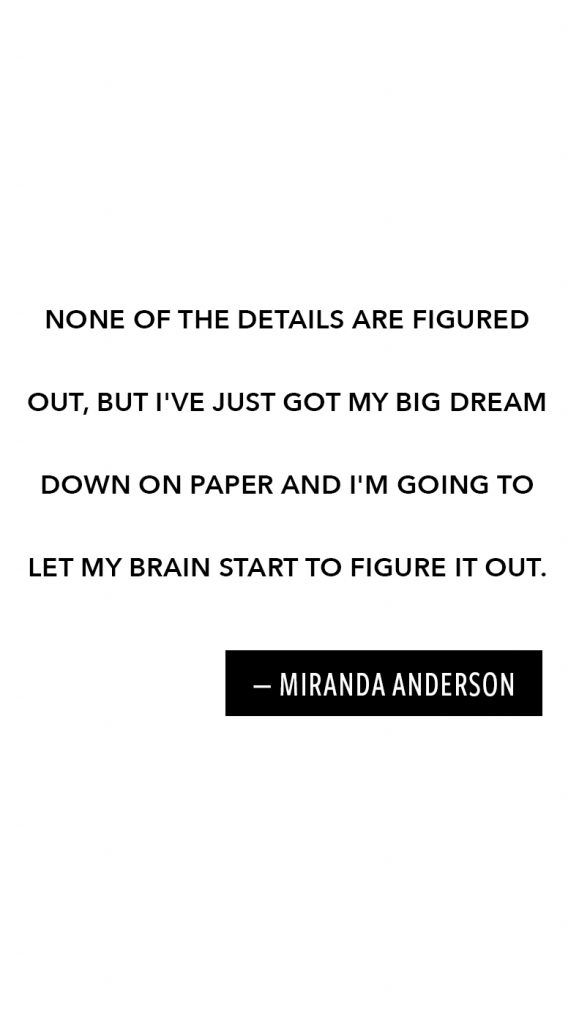 I'm going to reach out to some people who I know who might be good resources for making these types of decisions. Maybe one of you will say, "Hey, I spent some time in Costa Rica at a Spanish immersion school with my kids and let me give you some advice."
Just looking at the whole year and allowing yourself the freedom to just dream and just think big.
"Ask yourself the question, what do I want my life to look like this year? What are the types of things that I want to do? How do I want this year to feel? Where do I want to explore? What do I want to experience? What types of goals do I want to achieve?"
As you start to think through what you actually want your life to look like and feel like and be like, and write those things down in the framework of the calendar that we all understand month to month, you can kind of get a feel for the overall vibe of, you know, the summertime is laid back and and slow and the holidays are a little bit frenzied and the spring time is kind of a feeling of renewal.
You can start to plug things in to your calendar, write them down. If you end up scratching them out later, that's fine. If it doesn't end up working out to do some of these things, that's okay. If all of the enjoyment that you get from this exercise is the excitement and enthusiasm that you feel as you let yourself think big and think personal and think, what does my family need? How would we benefit from having some of these different experiences?
Enjoy the process. 
If all it is is just the enjoyment that you feel right here in this moment as you're writing them down, isn't it still worth it? Isn't it still worth it to start to feel all of those feelings? I can tell you that some years, not all of our things work out, but more often than not, as we look ahead at our whole year and we start to plan for the experiences that we want our family to have, we figured out how to make them happen.
We figure out how all of those little puzzle pieces and the nuts and bolts and the finances and the time off and the timing and the babysitting and whatever we need, all of that starts to work itself out.
I can tell you that if you give yourself 12 months to figure out how to get to Mexico City for Christmas this year, it's pretty likely that it's going to happen.
The Right Questions:
I hope that you are excited listening to this episode and as you start to think through for yourself and your family, maybe you don't love to travel. Maybe that's not fun for you. What do you want to do? The year just opens like a fresh chapter in the book of Your Life and your experience and guess who gets to write it. You do. I think putting pen to paper as we approach the New Year really just gets our mind right and helps us start to think through with intention, what it is that we want to do with our life.
Where do we want to go? What do we want to experience? Who do we want to be? All of those answers start to come as you think through the right questions and this time of year is the perfect time to be asking yourself those types of questions and finding out the answers.
Not to mention what a cool bonding experience it is for a husband and wife or for a mom and kids or four brothers and sisters, whoever it is that's in your sort of family unit. You're nuclear sort of inner circle of friends or family. As you start to do that together and think through what what it is that you want to make happen, there's this belonging and sense of community that you create when you get on the same page and you start to work together towards some common goals and prepare together for some planned exciting adventures.
Your Plans Are Unique
I want to finish this episode by reminding you as I do often that your plans are going to look different than mine and they're going to look different from anyone else's and not only is that okay, that is correct.
"Your life is unique and it's different and the things that you want don't have to be the same as anyone else."
Maybe the idea of taking your family to Mexico City for Christmas makes you cringe. Maybe the idea of traveling at all is something that just isn't interesting to you and you would much rather stay close to home. Whatever it is that lights you on fire and that makes you excited and enthusiastic about the approaching gear. Those are the things that you should put down on your calendar. Even if everyone else seems to go left and you want to go, right, that is what you should do.
"This exercise of planning our year creates anticipation. It allows us to dream and to brainstorm in a way that feels really free and it also creates a framework for us to really live the life that we want."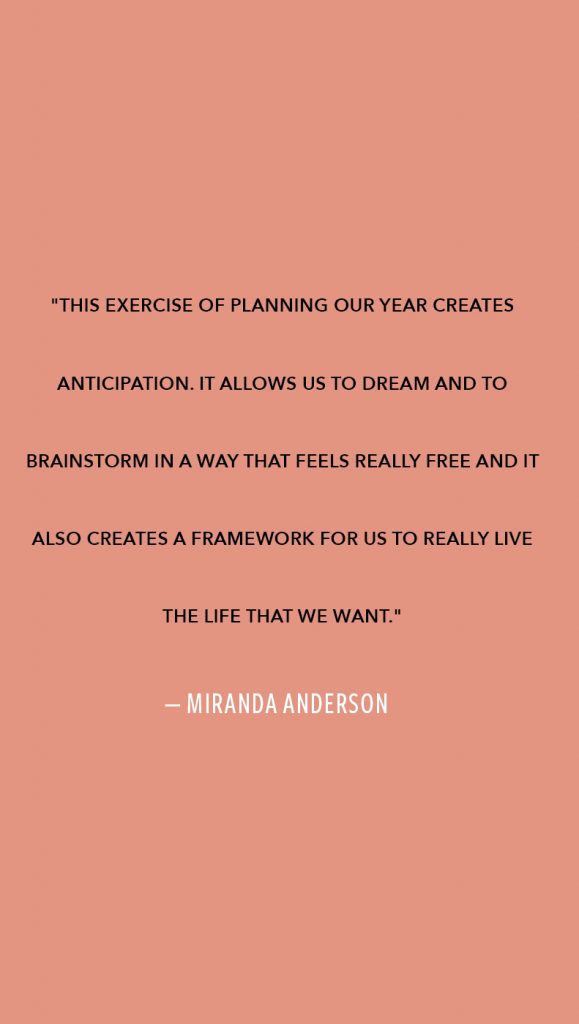 If you don't plan your year, will you still have some great experiences? Yeah, absolutely. Will you go all of the places that you want to go? Uh, I don't know. I mean maybe setting yourself up for success with this gentle, exciting framework of your year just adds to the possibility that you're actually going to do the things that you want to do, that you're actually gonna live this life the way that you want to live it.
So that is my challenge for you this week or in the next couple of weeks. I'm going to post my calendar, my scribbled on brainstorm, big dream crossed off handwritten calendar on my instagram story today. And I want to invite you to do the same. Whenever you listen to this episode and when you get a chance to sit down with whoever the right person is or maybe it's just with yourself and look at the year ahead and brainstorm it and write it out and dream big and think it out. I want you to share that if you want to. I mean you don't have to, but share it and tag me and mention something that you're excited about for this upcoming year or maybe something that you learned from this episode about planning your year ahead of time.
Thank you so much for being here. As usual, as always, this podcast honestly was not something that I had written down in my plan for last year, but I could not be more excited that it's something that I started and I love it so much. I appreciate all of you sharing and writing and writing reviews. If you haven't had a chance to do that yet. I really can't. Overestimate the impact that it makes. Not only on me. It shows so much support, but also on other people who need something like this in their lives.
Who could use a little bit of inspiration and a little bit of motivation to live more fully the lives that they want to live. It's been such an honor to be able to share pieces of my experience and the things that I'm learning in real time with you as you're going through similar things or different things, but using the same principles in ways that I have found them to be helpful. I can already tell 2019 is going to be an amazing one and I am so excited for it to get started in a couple of weeks. Thanks again for being here. I will talk to you next time. See you later.