This series is sponsored by Baby Lock.  For over 40 years, Baby Lock has been dedicated to the love of sewing by creating machines for sewing, embroidery, quilting and serging – all with ease-of-use, high quality and a touch of elegance.

Today's guest post theme is loungewear and PJ's. Knits are so comfy, they are perfect for casual, cozy clothes, and I love the ideas that our guests are sharing today.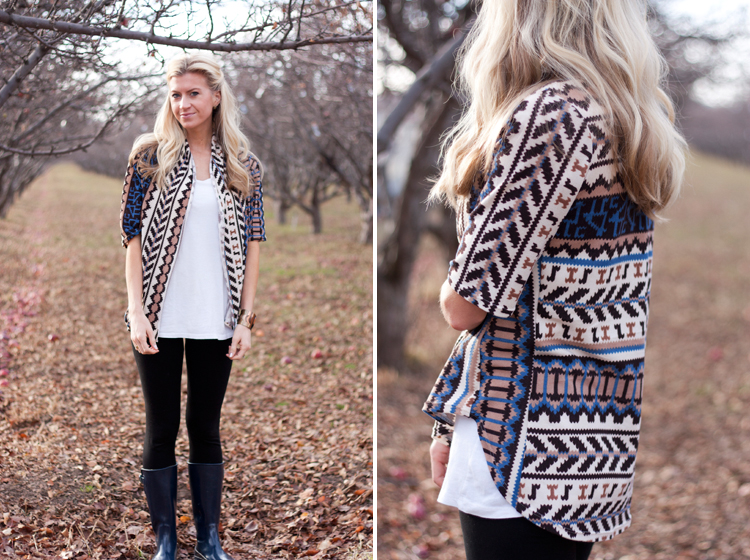 LeAnne from Elle Apparel is going to show you how to make this rad asymmetrical-hem cardigan. It looks cozy enough to lounge in at home, but still stylish enough for a romp around town, too. And that fabric? I die. Head over to Elle Apparel today to check out the full tutorial.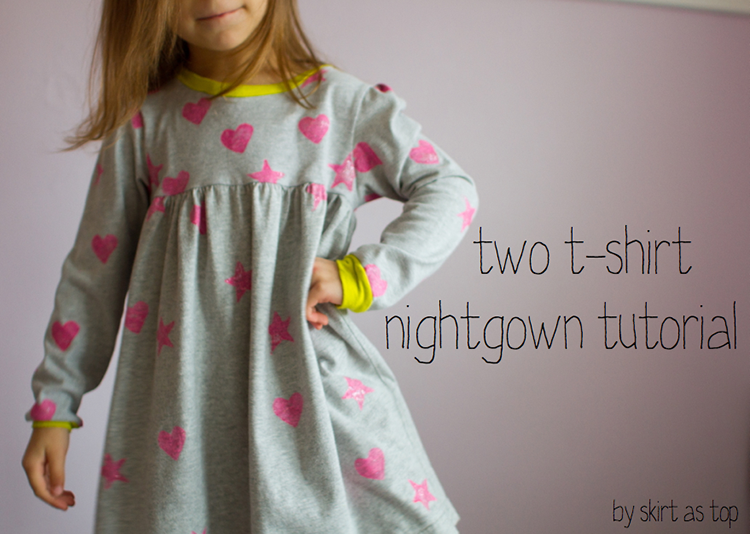 Kristin from Skirt as Top could put her daughter Em in just about anything and I'd swoon (cutest little girl ever!) I am completely smitten by this awesome nightgown she cleverly refashioned from tee shirts. Add it to my (ever-growing) list of things to make for a future little girl. Don't miss the tutorial today at Skirt as Top!
In case you missed anything last week, here's the whole schedule!
Stretch Yourself Week 1:
Knit Fabrics and Selection at OLM // Cutting Knit Fabric at MM
Making a Pattern from a Tee Shirt at OLM // Drafting a Tee Pattern from Measurements at MM
Basic Tee Shirt Construction at OLM // Finishing Details for Knit Fabric at MM
Tee Shirt Dress Variation at OLM // Peplum Tee Variation at MM
Drafting and Sewing Leggings at OLM // Drafting and Sewing a Maxi Skirt at MM
Serger and Coverstitch Techniques at OLM // Baby Lock Diana Threading and Converting to Coverstitch at MM