Have you heard of Max and Ruby? I hadn't until one of my favorite clients emailed me her costume ideas for her two children. Her girl was to be Little Orphan Annie  and her eighteen month old son was to be Max. Well, Milo and I have since become huge Max and Ruby fans, and this costume was one of my favorites to make. Max is just so endearing!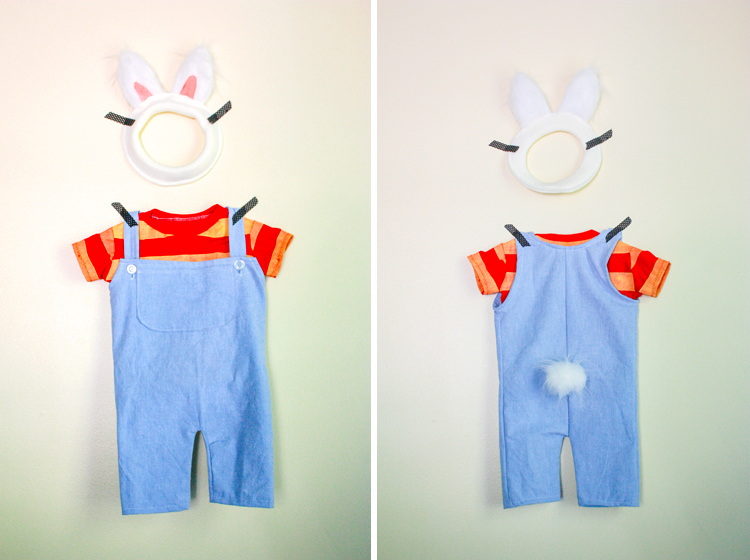 The costume is simple, and quirky, just like Max. I couldn't find red and yellow striped jersey knit, so I improvised with red knit, painters tape, and yellow fabric paint. I cut the pattern pieces out, then my sweet mom, who was helping me with my orders, painted the stripes. When the pieces were dry, they sewed together easily, and I really love the cartoon quality that the painted stripes give to the costume! I used a pair of Eliot's 18-24 month coveralls to rub off a pattern for these, then adjusted all of the details to look like Max's sweet pair.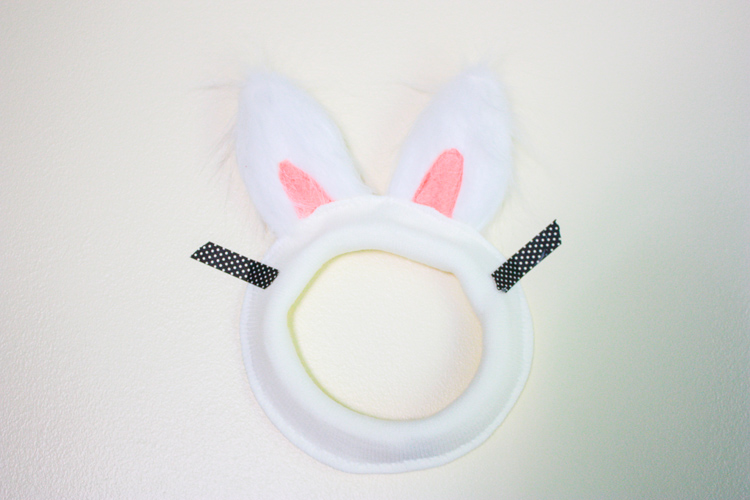 My mom busted out the perfect little Max ears, and I sewed them into this stretchy knit headband. When it's around a head, they stick up at the perfect Max angle. So adorable.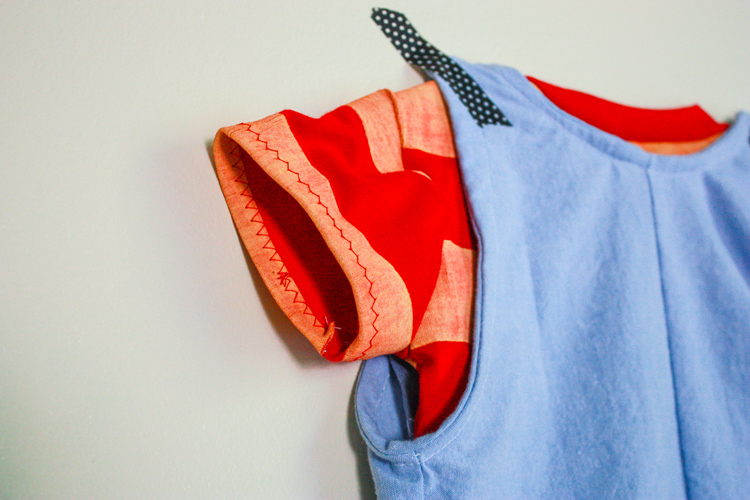 Sewing a dozen Halloween costumes each year may give me ulcers, but it's also a whole lot of fun! I am definitely re-thinking my business strategy for next year, though, as to not be finishing ten in two weeks. That's a little much, even for me.
One more costume to share and I'll be moving on to other fun things! Like Caramel Apple sugar cookies. Yep, you read that right. And they are good. Be excited.
You might also like