Minimal Meal Planning Through The Years
I have shared about our Minimal Meal Planning system for years, starting way back when I decided to simplify everything about dinnertime.
Throughout the last few years, our family has found ease, joy, and rhythm in having a go-to, baseline, 7-day minimal meal plan cycle that we adjust each season. We have discovered that 3 months ends up feeling like the right amount of time for our repetition. Changing seasonally also allows us to eat with the seasons, shop at the local Farmer's Market for produce in the spring and summer, and accommodate the natural shifts in energy requirement that happens with the changing weather.
I thought it may be helpful for me to include a few different examples of our personal family meal plans through the seasons, to give you some ideas for your own family meals.
If you have questions about the basics of creating a minimal meal plan, check out my original blog post, my podcast episode, and my 7 Days, 7 Dinners meal planning course!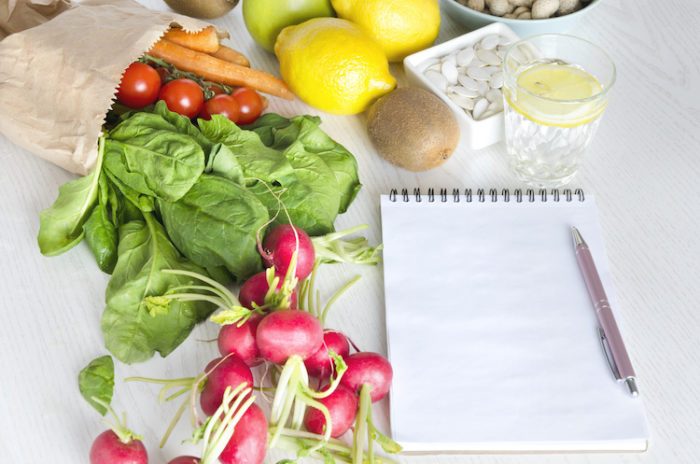 Winter Minimal Meal Plan
Monday: Cheese Tortellini with a Spinach and Pear Salad
Tuesday: Instant Pot Chicken Enchiladas with Guacamole and Chips
Wednesday: Slow Cooker Minestrone with Garlic Bread
Thursday: Trader Joe's Orange Chicken with Roasted Broccoli and Jasmine Rice
Friday: Pizza Night!
Saturday: Ramen with Peas and Carrots (Date Night for Mom and Dad!)
Sunday: Grilled Salmon Mediterranean Salads
Spring Meal Plan
Monday: Turkey, Apple, Brie Melts with Carrot Sticks
Tuesday: Simple Shrimp Tacos with Corn Salsa
Wednesday: *Breakfast-For-Dinner* Avocado Toast with Scrambled Eggs
Thursday: Burrito Bowls with Rice, Black Beans, Roasted Peppers
Friday: Pizza Night!
Saturday: Organic Mac + Cheese from a box + apple sauce (Date Night for Mom and Dad!)
Sunday: Chicken and Veggie Kabobs on the grill with warm pita bread
Summer Meal Plan
Monday: Pea, Pesto Pasta with Caprese Salad
Tuesday: Buffalo Cauliflower Tacos with Slaw
Wednesday: Green Chile Cheese Tamales (frozen from TJ's) with Guac + Salad
Thursday: Falafel Gyros on soft pita with lettuce, tomato, and tzatziki
Friday: Pizza Night!
Saturday: Grilled Cheese + Tomato Soup (Date Night for Mom and Dad!)
Sunday: Salmon Burgers on Brioche Buns
Fall Meal Plan
Monday: Veggie Quinoa Chili with Cornbread
Tuesday: Tilapia Tacos with Mexican Corn Salsa
Wednesday: Butternut Squash Ravioli with Caesar Salad
Thursday: Simple Chicken Pot Pie
Friday: Pizza Night!
Saturday: Fried Chicken + Potatoes (Date Night for Mom and Dad!)
Sunday: Spinach Lasagna with Garlic Bread and Greek Salad