Episode 100: Something Is Better Than Nothing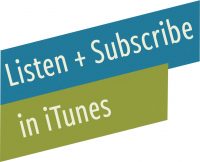 Episode Links:
Introduction
Welcome to Live Free Creative, the podcast that provides inspiration and ideas for living a creative, adventurous, and intentional lifestyle. I'm your host Miranda Anderson. And I hope that each time you listen, you feel a little bit more free to live your life. Exactly the way you want to live it.
Hello. Hello. Welcome to episode 100 of the Live Free Creative podcast, friends. I'm so happy that you're here. I think this is the longest that I have ever done anything consecutively week over week over week, regardless of what was happening in my life.
It has been a powerful lesson in consistency for me, and also reminded me how much when we are doing things that we enjoy, that we really love, that they become so much easier to want to do. As you can imagine, I have had lots of different ideas and plans for this big episode: Episode 100. Triple digits. And as life would have it, I just got back from a two week vacation from celebrating my book birthday. My kids are home, downstairs, watching TV, while I record in my makeshift studio with my microphone on top of a Nike tennis shoe box, sitting on top of my bed for stability.
My legs are folded into cross-legged position, crisscross applesauce. I'm still in my pajamas. And all of those big plans feel like a little bit out of reach this morning. Actually, I spent most of my evening as I was falling asleep last night, thinking about and brainstorming different ways to approach Episode 100.
I could have given myself another couple of days to work on it and to outline something and to dig in deep into a topic. And then I remembered this funny story that I want to share in just a second. And it felt like a good example of something that you might need as much as I do.
So today's topic is going to be something is better than nothing. How is that for Episode 100 of the Live Free Creative podcast?
Before I jump into talking about how something is better than nothing, I want to share a quick segment Peaks Of The Week.
Peaks Of The Week
Okay, friends. I have three Peaks Of The Week for you today that are all things that I have loved for a little while, but also been recently super obsessed with maybe because it's summertime, maybe because of my recent trip.
I have to tell you though, that my younger sister, the first time she listened to an episode a year and a half ago that had a Peak Of The Week, she called me and said, it kind of just sounds like you're doing like an advertising section at the beginning.
And I have to let you know that peaks of the week are not paid sponsorships. They're not ads, they're legitimately things that I have loved so much that I want to tell someone about it. Most of these things I have shared with friends near me, my friends and family members, and told them all about it.
And I, as a friend, want to share some of the things that have been making my life better and easier with you with the full understanding that they may or may not be things that make your life better. But when you love something a lot, you want to share it. And that's what Peaks Of The Week have been.
Of course, they're not always products. Sometimes there are songs or books or ideas. I think that one of my Peaks Of The Week a few episodes ago was water. So they're all over the place.
These three things all happened to be things that you could buy and add to your life if you want or need to. And they absolutely have been wonderful for me.
My first Peak Of The Week is my new, very favorite swimsuit brand. And it, you may have seen it advertised on Instagram. I had over and over again, and it wasn't until I, number one, recognized that I needed a couple new swimsuits for the summer. And two, wanted to deep dive into a sustainable swimwear brand that I decided to give Summersalt a try.
Now, I have a post coming out on my blog, all about a couple of different sustainable swimwear brands, both for adults and for kids. Summersalt is one that I tried and I now have two new Summersalt swimsuits made of recycled plastic bottles that are beautiful, that fit well, and that are so high quality. I really, really love them.
And it's odd for me to really, really, really love a swimsuit. Summersalt has two pieces and one pieces. Both of the swimsuits that I bought and love happened to be one pieces. Although I do generally like two pieces as much as well, I just fell in love with the way these ones fit.
And one of them is kind of a nautical style with a little lace up the front that I looking at it thought maybe it's going to be a little too preppy for my style. And then I got it. And I was like, Oh, okay. I love it. It's really cute. Just a little bit different than, you know, a typical one piece swimsuit.
And then the other one that I got is two colors, like color block. Yeah. It has a little tiny cutout right in the middle of the chest area. That's kind of cute peekaboo, but it's not like a big full, you know, like belly cutout, like some of the other swimsuits that I've seen around.
I think that they are so well-made and fit so nicely. I've just been absolutely over the moon about them. And because I found these two swimsuits that I really like, and that I feel so good about the brand and supporting this company that believes in sustainability and that's working towards that in their, in their products, I was able to declutter my swimsuit collection down to just a couple.
I now have I think, five swimsuits, total that I love. And during the summer I wear a swimsuit almost every day. And so it's really nice to have a couple that I love. So if you've been looking for a new swimsuit, you care about sustainability. Maybe you want to give Summersalt a try. You can check the show notes.
There's actually a $10 off coupon that is available to anyone who buys a Summersalt swimsuit. It's like a, you give $10 get $10 situation. If you need a swimsuit and you've been interested in checking out Summersalt, you can head to the show notes that livefreecreative.co/podcast. And look for Episode 100 where you can find a quick link to get $10 off your summersault purchase.
Okay. My next Peak Of The Week is called perk.
Now this is something I have to give props to my good friend, Camille Andros, who's a picture book author. And I actually will just link all of her books in the show notes because they are some of our families very favorite picture books.
Camille and I happen to live close enough to each other that we get to hang out sometimes, which is really nice. And we have traveled together. And every time we travel, Camille brings her Perk Energy along with her. Perk is a company based in Utah that makes an energy protein tea-like drink that doesn't have the tea.
So it takes the ECG from green tea, combines it with caffeine, and then combines that with protein and then makes it low, low calories. It's 80 calories for a cup of Perk, but high energy and high protein beverage it's called Perk Energy.
And I had heard of it, but it wasn't until Camille started sharing hers with me that I actually started to drink it. And friends it's just so good. I have been reluctant because I hate paying shipping costs. I know some of you might feel the same way. I'd been reluctant to order it for myself.
It's not available on Amazon. You have to order it from the Perk website. And so I was like, Oh, I don't know. I just, every time I got to that point, I didn't want to pay the $10 or $15 for shipping. And when I was in Utah, just recently, I realized that they stock it at a local grocery store.
So I went to Harmon's. I picked up some Perk. I brought it home with me and it has become my morning beverage, a little bit of protein, a little bit of energy, rather than feeling like I need to go get a Diet Coke, which I kinda slid back into the habit of during quarantine.
And I'm trying to like backs peddle my way back out of the soda habit. It also replaces if you're a coffee drinker or a morning tea drinker, it can replace those with a lower calorie, higher protein option, which is really nice. So I love the Chai flavor. I also bought the Mexican Hot Chocolate, but I haven't been using that one yet.
I've just been loving a little cup of Perk in the morning and feeling like it helps kind of kickstart my day.
Audio Books
And this week's final Peak Of The Week is audio books. I know that's a big umbrella idea. I don't know. Are you guys into audio books? I love an audio book, especially recently. I have been listening to audio books when I drive, when I'm traveling on the airplane, also during the summertime on walks, when I go on a walk or run.
Actually not on my runs, on my runs I listen to podcasts. Isn't this odd? I listen to podcasts on my runs and I listen to audio books on my walk. Maybe it's the pace that a podcast is short. And I feel like I can usually listen to it 30 or 45 minute podcast in one run, whereas I know that an audio book is going to be, you know, many hours. And so I don't feel as in a hurry to kind of finish it.
My favorite listening platform is Audible because that is what I've been using. That's where my book is available. And for anyone who hasn't tried Audible, there is a free trial available to you through the link in the show notes. So you can head straight to livefreecreative.co/podcast. Look for Episode 100 for the Audible trial link. You can get your first month free. And that means that at least two books you could download and have them forever, even if you decide to cancel your trial.
So if there's two books that you've kind of been thinking about that you'd love to listen to, you can go ahead and download those for free with an Audible trial membership, and then decide whether or not you want to keep the membership. That's up to you.
Another couple audio book platforms that I've heard are fantastic are Libro.fm and Scribd.
I don't have personal experience with either of those because I do just listen to Audible and it works for me. And so I love it. But my husband listens to Scribd a lot and I hear my good friend Jansen Bradshaw talk about Libro.fm all the time.
In fact, Janssen from everydayreading.com is an incredible resource when it comes to all things audio books and books in general. And so if you have more ideas or questions about audio books or how to get your kids to listen to audio books, check her out. I guess she's like a sub-Peak Of The Week, everydayreading.com.
For now, though, if you'd like to try an audible membership and grab a couple of books that you've been interested in listening to perfect for the summertime, for traveling or walking or hanging out on your hammock or watching your kids play at the park, head to the show notes and grab your free Audible trial membership.And let me know what you're listening to. They're my friends are my Peaks Of The Week.
Main Topic: Something Is Better Than Nothing
Okay. I'm going to jump into something is better than nothing. So I was telling you that I was laying in bed brainstorming. I've been thinking about Episode 100 for a long time. And I have to tell you that this is not what I thought it was going to be.
I like had big plans and big ideas and this list of all these things that I wanted to do and people to talk to and ways to get you involved in all of these things. And, and as I laid in bed last night, I remembered this experience that I had when we very first moved to Richmond. Let me tell you about it.
Dave and I were driving in the car. We had all the kids in the car and we were hungry. We had just moved into our tiny house rentals, a thousand square foot rental, our furniture and belongings didn't fit within the walls of the house.We had stuff piled in the backyard and in the front yard, everything that was inside was totally out of order. And we hadn't settled in yet. And we were kind of just muddling through figuring out this new city and Dave's new job and this new life.
And we were hungry. So we were getting ready to go to dinner. And I was sitting in the passenger seat. Dave was driving and Dave said, Hey, where would you like to go for dinner? And I think combined with the stress and the hunger (hanger in my case), and just that I had reached my sort of decision capacity for the day.
I'm sure a lot of you can relate to this. I didn't have any idea where I wanted to go to dinner. I didn't care that much, but I like did kind of care if that makes sense. And so I said, Oh, I don't know, like, what is a great place? So I pulled up my phone. I started to look for a really cool restaurant that we could try.
This is all funny in context of today, right now that we're in the middle of COVID and I'm like, you couldn't even do this now, but we were trying to figure out where, where to go. And I thought it would be so fun to go to like a really cool local restaurant that we wanted to try and that we could kind of feel like tourists and be settling into this town.
And I mean, you get this whole vibe of, of my emotional state, right. I started looking and I couldn't really find anything that sounded good, or I look at the menus and it felt like a little bit too expensive for our whole family. You know, when you're looking at like the best of cities, sometimes they're these really nice restaurants. I was a little bit too tired for like going somewhere fancy, but then we weren't familiar with some of the, maybe more moderate priced kind of down-home joints in the area.
Yet this is all brand new. And I remember feeling really sort of frustrated and a little bit upset about the idea of not knowing where to eat dinner and not know. I mean, this sounds so silly, but I'm sure that some of you relate. I was like, I don't know. I just don't want to go somewhere dumb.
That was my thought. Like, I don't want to, like, we obviously could go somewhere that we already know, or like a chain restaurant, which we're not typically into. We really like supporting local restaurants and shops. We really liked kind of digging into the innerworkings of the cities that we live in. And that's how we become so attached and just so in love with where we live, because we want to explore sort of the things that make each city unique and special and have spent so much time living in different cities around the country and very rarely defaulting to the national chains and that sort of thing.
And so the idea of just like, oh, going somewhere that we kind of knew, felt a little unfortunate. And then the Cheesecake Factory popped into my head and I was like, Oh, I really like the Cheesecake Factory, but it feels kind of like a dumb choice right now.
I really, I like it. I know our kids would like it. It's great food, comfortable atmosphere. Our kids know exactly what they would get. Giant, giant Diet Cokes with extra lime. Like I was thinking, gosh, there's lots of reasons that that's a really good choice.
But it wasn't what I thought it should be. It wasn't a cool local restaurant that would like give me my own sort of pat on the back end brownie points for going somewhere cool and local and discovering something new to us in the city.
So here I was, and the choices that I kind of had created for myself were go to the Cheesecake Factory, which seemed kind of dumb, but also had everything that we needed comfort. Uh, the price point was good. We were familiar with it. We knew we liked the food. It was near enough.
Or this elusive stressful figure out something cool and different and, and discover something new that had all of these unknowns and that I didn't really have the bandwidth or the emotional energy in that particular moment.
Then when we were trying to eat dinner, like soon to figure out, and I remember Dave sort of coaching me through this by reminding me that not every dinner has to be a special, cool dinner. Not every single time we go out, does it have to be this like exploring the local restaurant scene. That's really, really fun and really great. And we do want to spend time and energy pursuing that lifestyle for the most part, because that is what we, we value.
A lot of those things feel so fun to us, but if it doesn't feel fun right now, then it isn't fun right now. And maybe defaulting to something simple and familiar and comfortable is okay, maybe something is better than nothing. Maybe a little bit of the path of least resistance to enable you to, in this particular story, feed yourself, feed your family, regain some energy, regain some perspective, take care of some basic needs, so that then you are able to be more thoughtful and creative and interesting.
Now maybe that's a silly example. However, it's also a really clear example of how we can sometimes stress ourselves out for wanting to do something in a certain way. And we cause ourselves more frustration and negative emotion because of this definition that we've created, rather than allowing ourselves to know that something, even if it's not perfect is better than nothing.
Another example that I have of this just super simple idea is how, when I was writing my book More Than Enough, I multiple times reaffirmed to myself that this book is not going to be perfect. This book is not going to be the end-all of personal development memoirs about practical minimalism. There was going to be a lot of room for growth after I had written this book and that I still wanted to write it.
My book was my first book. It was a first step. It was something, an offering. And that as I released this first offering into the world, rather than having that define who I was or where I stood, it actually just opened the door for me to continue to define myself, to continue to get to know myself, continue to lean into living and learning in new ways that as I got the first book sort of out into the world and out of the way. I guess you could say it like that, to just get it out there, get it out of the way.
Create A First Draft
So then I could move on to what would be the next book and the next book and the next project and the next business idea in her incredible book, Bird by Bird, Anne Lamott talks about the idea of first drafts. She uses a curse word here, and I know some of you listen with your children and so I'm going to not, but basically the idea is terrible first drafts.
She talks about how all good writing begins with these terrible first efforts. I'm going to quote her here:
"You need to start somewhere, start by getting something, anything down on paper. A friend of mine says that the first draft is the down-draft. You just get it down. The second draft is the up-draft. You fix it up. You try to say what you have to say more accurately. And the third draft is the dental draft where you check every tooth to see if it's loose or cramped or decayed or even healthy."
Now I flip the page and I want to share the next little bit about perfectionism because they relate so fully. Anne Lamott says:
"Perfectionism is the voice of the oppressor, the enemy of the people. It will keep you cramped and insane your whole life. And it is the main obstacle between you and that terrible first draft. I think perfectionism is based on the obsessive belief that if you run carefully enough, hitting each stepping stone, just right, you won't have to die. The truth is that you will die anyway. And that a lot of people who aren't even looking at their feet are going to do a whole lot better than you and have a lot more fun while they're doing it."
This idea of a terrible first draft and just fighting perfectionism is the idea of something being better than nothing, that showing up and trying, and just making a choice, enables you to then have something to work with and have some experience to learn from.
So little is accomplished when we don't try. So little is able to move forward when we aren't taking steps. My very first podcast episode, Episode 1, is called Why Now Is The Right Time. And in that episode, I give four reasons why we should just begin. We should just try, just throw something at the wall and see what sticks that there is no right time, truly that, because there is no right time that now is the right time.
And I think that that is the same way with each of these episodes that I've created over the last year and a half, almost two years, 1 through 100, none of these efforts have been perfect. No episode has been the end-all be-all of podcasts. If I tried to do that…now, let me finish my sentence…if I tried to do that every single week, I might not have a show.
Now at the same time, I do try every single week to share something of value, something that will inspire you, something that will touch a piece of your heart or your mind that you maybe had been neglecting. I bring myself, imperfect as I am, to the microphone every single week.
And sometimes it's better than other times. Something is better than nothing.
So I want you to take a second and think for yourself and your life, what have you been neglecting bringing to the table? What have you been neglecting doing because you think that it's not good enough. You think it's not perfect enough? Maybe it's eating well. Maybe you have just been knowing that a few more greens might be good for the gut, but if you can't eat a perfect meal that you're not even going to try to make it even a little bit healthier.
Maybe it's exercise. One of my favorite things that Dave said to me a couple of years ago, I shared this in an episode back when I was training for a half marathon and I didn't really feel like going running. It was raining outside. I was kinda tired. I was probably a little grumpy. Usually for me, that means I was hangry as well.
And I said, Oh, it's just going to be a terrible run. I know it's going to be a terrible run. And Dave said, "Well, a terrible run is better than no run and not every run has to be great." And it was like, "You're right. A terrible run is better than no run."
So I went and ran four miles in the rain and it was slow and it was hard and it was annoying and it was something, something that contributed even in a small way to me moving forward in my goals.
Maybe you want to start writing in a journal and you just, every time you think about it, you think I don't have enough time right now, or I don't have anything interesting to say right now, maybe you've wanted to start a podcast or, or write the first chapter of a book or start a blog or draw something or share something.
Creative Mentorship
A really rewarding piece of my business since last September has been working one-on-one with creative entrepreneurs to help them bring forth their dream projects or work on themselves in a way that enables them to internalize some of these beliefs.
I've worked with a political blogger who came to me with an idea. And now almost a year later has a thriving political blog and Instagram presence and is showing up every single day sharing information in a digestible, easy way.
Another creative mentee that I worked with is a graphic designer who thought, gosh, it would be really fun to use my graphic design on a side business. She works full time and graphic design and thought, "I would really love at some point to have my own gig and be at home working while I raised children eventually." And we put together some different ideas and now she has an Etsy shop that's open, selling beautiful original designs in wrapping paper and crate paper and these super high quality, super beautiful wrapping papers and cards meant to just add some sunshine to everyday celebrations.
One of the most fun pieces of this creative mentorship that I offer to people is the chance for me to help these women recognize their own ideas as good and wonderful, cool, and a great place to begin, and then help create together with them. Some basic, simple steps of how to turn that idea into a reality using this principle, that something just showing up and choosing and moving forward, that will always get you closer to your goal idea than nothing.
If it's just floating around in your head, then it will just do that float around in your head. But as we are able to kind of grasp those ideas and turn them around and turn them into something concrete and put them out there imperfect as they may be, that that's something then gives us a stepping stone and that you can then move from that to the next, into the next, into the next we're eating the elephant one bite at a time.
If you're like me, there are probably things that you thought were going to happen this year that you planned on, or you hoped for, you were excited about that because of the global situation have kind of knocked off course. That has absolutely been true in my life with some of my business plans and some of my aspirations for this year.
And there are still things that I want to wake up and do. There are still things that I want to move forward on the daily things that I talked about earlier this year, eating well and moving my body and getting enough sleep and drinking water, spending time with my kids, one-on-one, creating little tiny adventures in the middle of a global pandemic and quarantine.
These are all possible when we realize that something is better than nothing. When we allow ourselves to show up imperfectly, understanding that that is the only offering that we have. That's the only way we can show up. I love the Anne Lamott quote about perfectionism is people thinking that if they pay close enough attention to the steps that they're going to be able to walk this path and never die. And it's just, it's not true.
Progress Is Valuable, Even If Only You Benefit
There is no perfect way to be. And I also truly believe that someone needs what you have to share, even if it's just you. There was a funny… on Instagram this morning, I saw something about how your business and I would argue your life, just personal development, is worth working on. Even if you're the only one who benefits.
It's so interesting because we love to think that we should do things that make a big difference for someone else. But what about showing up in our lives in ways that make a little tiny difference for us? Are those things worthwhile too? I would argue that they are, that something is better than nothing that giving a little bit, even if it's just, just terrible, but it's all that you have to offer right now, that that is okay, that that's good, that that's trying.
And you know what some people around you might not think that that's good enough, but it's not up to them. So people might tell you that, keep it to yourself until you're ready to do something big or dramatic or worthwhile.
But friends, one step at a time is the only way that we get anywhere, moving through life in the direction of our dreams, of the way we want to feel of the way we want to be of who we want to be, how we want to show up in the world. One at a time, doing a little bit of something.
And so here it is, I offer you Episode 100, totally imperfect and not even close to the magnitude of ideas that I had. And yet something to hopefully give you a little bit of motivation, a little bit of enthusiasm, me showing up imperfectly, because something is better than nothing.
Now the last thing I want to do before I wrap up today's episode is just go through the last 100 episodes and give you the titles of these 100 episodes that I've done.
Every once in a while I ask on social media, what would you like to hear about, or what podcast topic do you want to discuss? And I get questions about topics that I have already done podcast episodes about. Now that doesn't mean that I might not bring the topic back in a new way, but in case this is a newer episode for you or you haven't listened to all of them, or you just kind of want to remember what I've talked about and where you can find it, let me go through these last 100 episodes really quickly and give you a tiny overview. Let's start with Episode 1.
100 Episodes of Live Free Creative Podcast
Maybe there is an episode or two that jumped out to you as things that you need to listen to, that you remember that you listened to a long time ago and you want to revisit or things that you haven't heard before that you'd like to dive deeper into.
My goal with this podcast has always been to inspire you to live a more creative, adventurous and intentional lifestyle. And over the last hundred episodes, I hope that I have done that in some small way for each of you. It's been an incredible hundred episodes and I look forward to many hundreds more.
Conclusion
Thank you so much for being here and listening. I truly appreciate the support and encouragement and listening that I get from the audience of Live Free Creative podcast.
I want to remind you that you can support the podcast by becoming a Patreon member, visit patreon.com/livefreecreative to receive a bonus episode every single month and join our digital online book club.
Also at Patreon you can become a creative mentee. So if you're looking for some one-on-one help with a creative project or an idea, or you just would love to feel a little bit more intentional about the way you live your life, and you think that I could help you, I would love to have you.
I have space right now in my mentorship program for three more mentees. So if you're interested in working with me one-on-one, head over to patreon.com/livefreecreative and sign up, I would love to work with you.
And as a final reminder, it's the book birthday this month. So if you haven't yet ordered a copy of my book More Than Enough, you can do that at shop.livefreecreative.co and get a bunch of fun birthday surprises in the mail as well.
Thank you once again for being part of this community and allowing me to show up every week with a little something for you, talk to you next week, same time, same place. Have a great one. Bye. Bye